The percentage of adults with symptoms of anxiety or depression increased significantly during the COVID-19 pandemic, according to a survey conducted by the Centers for Disease Control and Prevention and the U.S. Census Bureau.
The percentage with recent symptoms of either disorder increased from 36.4 percent to 41.5 percent, with the percentage reporting an unmet mental health care need increasing by 2.5 percent to 11.7 percent.
Increases were the largest among adults between the ages of 18 and 29 and those with less than a high school education.
Respondents were asked how often during the past seven days they felt nervous, anxious, or on edge, along with several similar questions. Adults who had symptoms that occurred more than one half of the days or nearly every day were counted as having symptoms.
For the mental health portion, respondents were asked if they needed but did not receive counseling or therapy during the past four weeks.
Data collection for the survey began in spring 2020 and is ongoing. The questions were asked online and over the phone. The time studied in the latest release was August 2020 through February 2021.
The findings "are consistent with results from surveys conducted early in the COVID-19 pandemic (March-June 2020) that showed an increased prevalence of mental health symptoms, especially among young adults," CDC researchers said.
Experts told The Epoch Times that they have also seen an increase in certain illnesses over the course of the COVID-19 pandemic. Some say the rise in depression is likely related to the health crisis and the pandemic-fueled restrictions imposed by officials.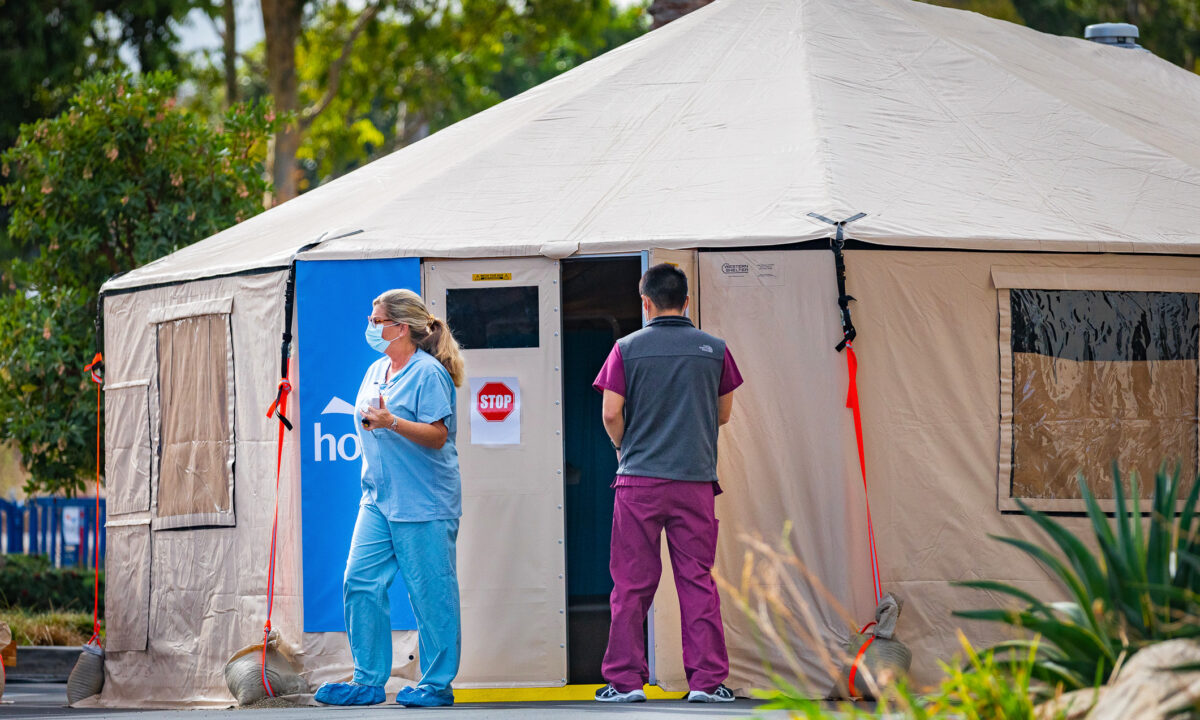 "The past year that we have spent living in uncertainty and disconnect societally most certainly has an impact. While there are genetic and biological drivers to depressive disorders, these disorders also have external causation that include, but are not limited to stressful life events, conflict, or social isolation. These are all events we experienced over the past year as we have lived in the reality of a global pandemic," Michelle McGinnis, chief clinical officer at Landmark Recovery, told The Epoch Times via email.
"Add to that grief and loss related to the death of loved ones from COVID-19 complications and the depression vulnerability increases further."
"Humans are social animals. We know this from an intuitive perspective, but it's also laid out in the medical literature. Socializing relaxes our physiological state, and physical touch from others can cause the release of feel-good hormones like oxytocin. Because of the recent lockdowns, we're all having much less social interaction than previously, so it's unsurprising that mental health issues like depression and anxiety are rising," added Andrea Paul, a medical adviser to Illuminate Labs.
Ways to deal with depression and other disorders include seeking professional help and making sure to interact socially with others.
"There are simple ways to improve them, but if the symptoms are more than mild, counseling is highly recommended with a therapist very experienced in cognitive-behavioral therapy and open to holistic alternatives to meds. Relaxation exercises and/or meditation is proven to be highly effective to mitigate depression and anxiety," Dr. Sam Von Reiche, a clinical psychologist and author of "Rethink Your Shrink: The Best Alternatives to Talk Therapy and Meds," told The Epoch Times in an email.
For milder cases, she recommends natural supplements, social interaction, and exercise.