Murders across the United States have surged since 2019, while robberies and motor vehicle thefts soared last year, a new study of crime trends published on Jan. 26 by the Council on Criminal Justice shows.
The Council on Criminal Justice (CCJ), a nonpartisan organization, examined monthly crime rates for ten violent, property, and drug offenses in 35 U.S. cities in 2022.
It found that the number of murders in 2022 was 4 percent lower compared to a year earlier, with a decrease of 242 incidents across the 27 American cities that publically report monthly homicide data.
However, the murder rate was still 34 percent higher than it was in 2019, before the start of the COVID-19 pandemic. Additionally, the study notes that the total number of homicides was about half as high as it was during the historical peaks nationwide, which occurred in 1980 and 1991.
Of the 27 cities providing monthly reports on homicides, 14 saw a drop or no change in homicides last year, according to the study.
Richmond, Virginia, saw homicide rates plummet 40 percent while Memphis, Tennessee, saw homicide rates decline by 18 percent, and Denver, Colorado saw those rates drop by 15 percent.
New York, which is currently dealing with an influx of illegal aliens, saw just a 12 percent decline in the citywide homicide rate.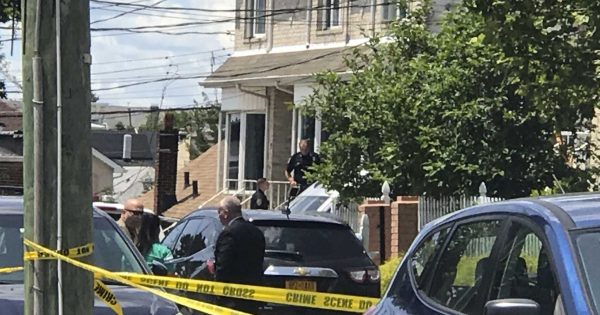 North Carolina City Sees Larget Homicide Increase
Other cities fared worse, with Raleigh, North Carolina, topping the homicide rate across all cities with an increase of 48 percent, followed closely by Lincoln, Nebraska, with a 38 percent rise.
Chandler, Arizona, came in at third with a 29 percent increase in homicides, followed by Seattle, Washington, with 14 percent, according to the study.
A handful of cities, including St. Louis, Missouri, and Houston, Texas, saw no change in homicide rates in 2022.
The CCJ noted that not all cities reported monthly data for each crime, and offense classifications varied somewhat across the cities.
Each of the cities also has varying population levels, such as New York, which has 8.4 million residents, and Richmond, Virginia, which has just 227,000 residents.
The 35 cities featured in the study were chosen because their police departments provided incident-level data in near real-time on their online portals.
Elsewhere, the study found that robberies increased nationwide across the major 35 cities by 5.5 percent—although that is still 4 percent lower than in 2019 —while nonresidential burglaries rose by 11 percent.
Americans 'Less Likely to Report Crimes'
Larcenies rose nationwide across the cities by 8 percent, and motor vehicle thefts shot up by 21 percent from 2021 to 2022 after declining for three decades. They were up by 59 percent last year compared to 2019, according to the study.
Meanwhile, aggravated assaults, gun assaults, and domestic violence declined in 2022, although those figures may not provide an accurate picture of the nationwide outlook, given that they are based on data from just 11 cities.
Dr. Richard Rosenfeld, a criminologist at the University of Missouri-St. Louis and author of the CCJ study, told CBS News that the drop in homicides last year may have something to do with a lack of trust in law enforcement after widespread protests in the summer of 2020 following the death of George Floyd.
Many of those protests called for the police to be defunded.
Rosenfeld said that Americans were "less likely to cooperate with the police when they are trying to investigate serious crimes, less likely to report crimes to the police, and more likely to take matters into their own hands."
The report also noted that a reopening of cities following the COVID-19 pandemic may have prompted increased crime rates.
A separate study titled "A global analysis of the impact of COVID-19 stay-at-home restrictions on crime," published in Nature in 2021 analyzed crime rates across incidents including assault, theft, burglary, robbery, vehicle theft, and homicide.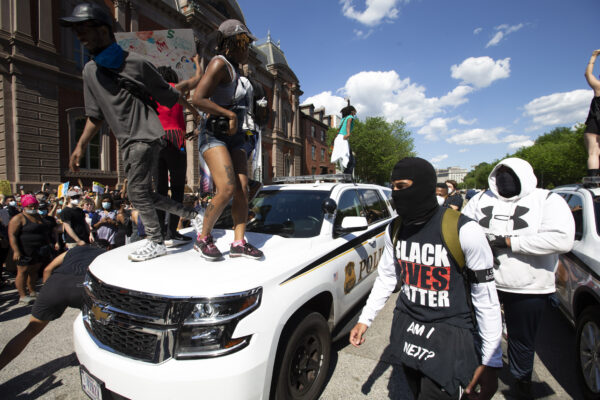 Downward Crime Trend May Continue This Year
The rates were collected from 27 cities across 23 countries in the Americas, Europe, the Middle East, and Asia.
That study found that stay-at-home restrictions implemented during the pandemic were associated with declines in all types of crime, with the exception of homicide, which declined just 14 percent.
Study authors noted that the smaller decrease in homicide cases may be due to a number of factors, including the behaviors of criminal groups.
"First, in many societies, a substantial proportion of homicides are committed in domestic contexts and are hence not affected by the reduction in the density of daily encounters in cities," they noted. "Second, a varying proportion of homicide is associated with organized crime, conflicts between gangs, or conflicts related to drug trafficking. The behavior of these groups may be less elastic to changes in the daily routines of those not involved in organized crime."
Thus, while there was a decline in all types of crimes, with the exception of homicides, those declines may not be indicative of any meaningful decreases in various crimes, given that individuals were largely confined to their homes.
Rosenfeld told CBS News that the modest overall decline in violent crimes, aside from robbery, last year could suggest further declines in 2023.
"Barring another controversial incident akin to George Floyd—police use force that goes viral and spurs unrest—and barring a huge uptick in COVID that brings back lockdowns, I would expect these trends to continue downward relatively modestly. That's my best guess about 2023. But it's a guess," Rosenfeld said.