NASA to Launch Rockets from Australia's Northern Territory
NASA will launch a series of rockets into space from the Northern Territory starting this month, marking the first time the space exploration giant has launched rockets from a commercial facility outside the U.S.
Between June 26 and July 12, three scientific suborbital sounding rockets will be launched from the Arnhem Space Centre, marking the first time NASA has launched rockets from Australia since 1995, when launches were carried out from the Royal Australian Air Force Woomera Range Complex in South Australia.
Prime Minister Anthony Albanese said that Australia's connection to the space industry dates back to the 1950s, and the nation should build on that legacy.
"This project will bring together global and local industry to take Australia's space sector into a new era," he said.
NASA will send around 75 personnel to the NT for the launch missions, which will investigate heliophysics, astrophysics, and planetary science phenomena observable only from the southern hemisphere.
The Arnhem Space Centre (ASC), owned and run by Equatorial Launch Australia (ELA), is located 12 degrees south of the equator on the Gulf of Carpentaria, providing unique benefits for space launches.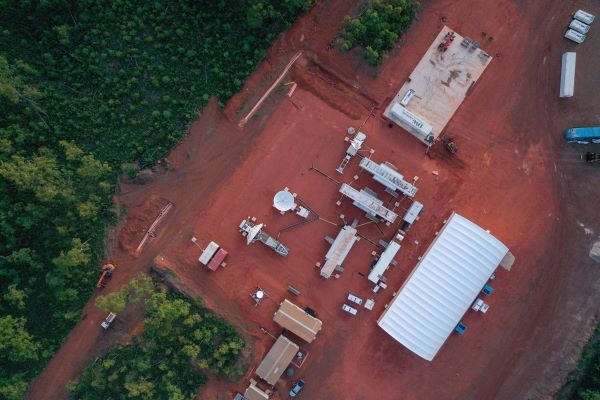 Executive Chairman and Group CEO of ELA, Michael Jones, said having NASA as their first customer is an excellent endorsement of the new spaceport, proving that through the ASC, Australia now has Sovereign launch capability and access to space.
"It is a tremendous honour and reward for the hard work our company has carried out in developing the ASC to have NASA launch these three missions with us," he said.
"This campaign is just the start for us as we are in advance commercial discussions with nine other major rocket companies, and we hope to carry out at least two additional launches in 2022 before ramping up our launch cadence to over 50 launches per year by 2024/25."
Australian Space Agency head Enrico Palermo agreed the NT project will be a further demonstration of Australia's space-related capacity and will cement the nation's reputation as a country global space players want to do business with.
The other emerging player in Australia's commercial rocket launching capability is Whaler's Bay Orbital Launch Complex in South Australia.
"The growth of launch related activities in Australia is helping to open up the full value chain of space activities, which will grow the sector and create new businesses and job opportunities here at home," Palermo said.
Meanwhile, Chief Minister Natasha Fyles said that the NT government had backed the NASA project through the ASC since its inception.
"NASA is adding capacity and rocketing East Arnhem Land into the global spotlight for investors—this will help our industry grow, create more jobs for locals and more opportunities for businesses to expand," she said.
The ASC is located on the lands of the Gumatj people, who were consulted as part of the project approval process.