Nevada Gubernatorial Primaries Setting Stage for Tight Race in November
Nevadans' decisions in Tuesday's Republican and Democrat primaries for governor will set the stage for a heated race to the general election on November 8, analysts predict.
Analysts believe incumbent Gov. Steve Sisolak (D) will glide past his only primary challenger, even though voters' thoughts on the race have not been well-tested in polls.
If he advances, Sisolak could be in for a tough fight to retain his job, especially if he faces Republican Clark County Sheriff Joe Lombardo, some polls suggest.
There are 15 Republican candidates vying to take on the winner of the Democrat primary in the general election.
If one succeeds in ousting Sisolak, that victory will break the Democrats' control over the state government trifecta.
Trifecta signifies that one party controls the office of governor and both chambers of a state's legislature. Across the country, there are 23 Republican trifectas and 14 Democratic. Thirteen states have governments that aren't controlled by one party.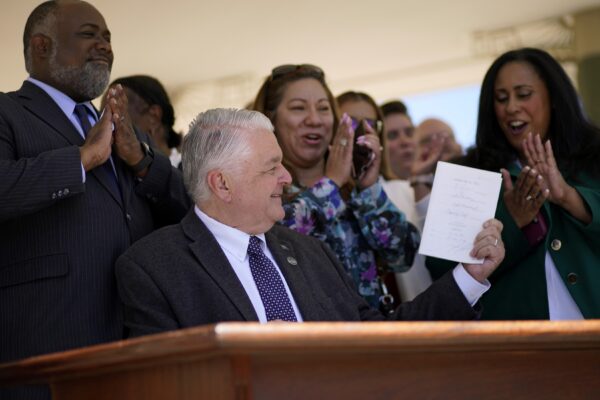 In the 2020 presidential election cycle, Nevada was considered one of 13 battleground states.
Ultimately, Nevadans handed six electoral college votes to President Joe Biden in his challenge of incumbent President Donald Trump. The final tally showed Biden narrowly beating Trump by 2.4 percent of the vote.
Many Americans still feel that the election was rife with fraud and possibly put Biden in the White House erroneously. When asked about the 2020 election results in a recent poll, 58 percent of Nevadans surveyed said they felt "confident" the votes were "counted fairly and accurately throughout the U.S.," a recent survey by The University of Nevada found. Only 62 percent said they felt Biden won enough votes to be elected president.
When The University of Nevada survey asked about the governor's race, 47 percent of Republican respondents said they "planned to vote for" Lombardo in the primary. Fourteen percent chose former U.S. Senator Dean Heller and 12 percent chose Joey Gilbert, a trial attorney, boxing champion, and veteran of the U.S. Air Force Reserve.
Other polls have suggested Gilbert leads Heller. But both trail Lombardo.
A RealClearPolitics average of polls conducted between April 25 and May 12 predicted Lombardo 17 points ahead of Gilbert and 18 points ahead of Heller.
As of June 7, the final result of the gubernatorial election in Nevada is considered "toss-up" by the The Cook Political Report and Larry J. Sabato's Crystal Ball. In their view, neither Republicans or Democrats seems to have a clear advantage in the gubernatorial race.
Political analysts at Inside Elections with Nathan L Gonzales  disagree, saying Nevada's race for governor "tilts" Democratic, meaning there's a slight edge in that direction, but the race still is considered competitive.
A poll released April 12 by Suffolk University and the Reno Gazette-Journal suggested Lombardo could beat Sisolak by two percent of the vote. Respondents in The University of Nevada survey favored Sisolak in a 12-point lead over Lombardo.
The top five Republicans in the primary contest battled it out on May 25 in a debate presented by Las Vegas CBS-affiliate KLAS-TV.
Heller and Gilbert took turns punching at Lombardo and his record as sheriff over the area that includes the Las Vegas Strip gambling and entertainment mecca. Clark County is the nation's 13th largest, and is roughly the size of New Jersey, with more than 2.3 million residents and nearly 46 million visitors each year.
Lombardo's opponents insisted he's been too soft on crime, and has turned the county into a sanctuary for immigrants who've entered the country illegally. They said he hasn't taken a strong enough stand to protect the unborn to be considered "pro-life" and accused him of being too similar to Sisolak and too friendly with him to be considered a conservative option.
"This is ridiculous that we have two people identical—Sisolak and Lombardo—when you can actually have a proven conservative, that has cut taxes, has reduced the size of government, who's pro-life," Heller fumed in his closing statement.
Throughout the hour-long debate, Lombardo countered that the accusations lobbed at him were nothing more than typical campaign attacks, and that it was time for Republicans to come together to defeat Sisolak in the fall.
"Let's be honest with each other," Lombardo said in his closing remarks. "For all practical purposes, this primary is over. There's nothing more to argue about.
"I've weathered 12 months of attacks from Steve Sisolak and his PACs, and from most of the individuals standing here next to me, and why?… They're all bogus. They're not working."
He's leading in "all the polls," he said, and has raised the most money "associated with a successful campaign." He touted endorsements from Trump and 16 of the state's 17 sheriffs.
"We need to go after Sisolak," Lombardo chided. "He has ruined our economy. He has ruined our schools. He's ruined our safety. And I'm the only one that has the leadership and experience that Nevadans can trust."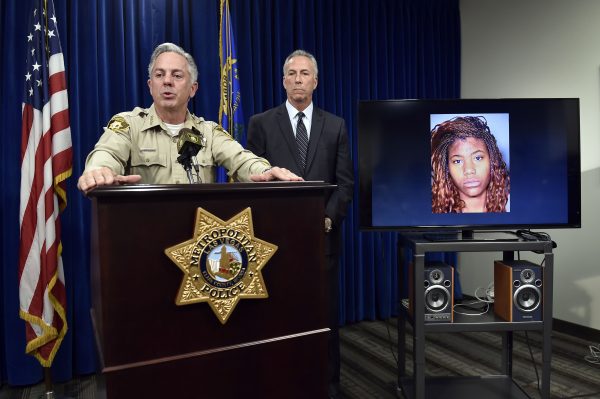 Republicans say Sisolak has crippled the economy and hurt children by shutting down businesses and schools for too long during the pandemic. Sisolak has insisted that he was making tough calls to keep people safe. He dropped the state's mask mandate in February.
The Epoch Times reached out to Sisolak, but his campaign spokesman declined to comment.
Sisolak, who had a war chest of just under $9.6 million on April 15, is expected to have an easy primary victory over challenger Tom Collins. Collins is a colorful cowboy and consultant in the electrical industry, who served in the Nevada State Assembly and, more recently, on the Clark County Commission. Collins had a little less than $6,900 in his campaign account on April 15.
Sisolak won his post in 2018 in a contest with former Nevada Attorney General Adam Laxalt. Laxalt is running for the U.S. Senate this year. Polls show he's in a tight race to win the primary and, if he prevails, would go on to challenge incumbent Sen. Catherine Cortez Masto (D-Nev.). Laxalt fell short in his 2018 bid for governor with 45.3 percent of the vote to Sisolak's 49.4 percent.
Early voting for the Nevada primaries began May 28 and runs through June 10. In the first week, 39,921 Nevadans had voted in person, according to a report from the Office of Secretary of State Barbara Cegavske. Of those, 34 percent were Democrats, and 57 percent were Republicans. The remainder were cast by voters with another affiliation, who receive a ballot that includes only non-partisan races such as sheriff or school board.
In that first week of voting, 71,347 mailed ballots were received. Of those, 43.1 percent were from Democrats, and 36.7 percent were from Republicans.
All registered voters in Nevada receive a ballot in the mail, unless they officially ask to opt out. There are 36 gubernatorial races across the country this election cycle.