New Documentary Sheds Light on Alleged Dangers of Roundup Weed Killer
With thousands of consumers alleging their cancer and other diseases were caused by Roundup weed killer, a new documentary is shining light on the issue with testimony from experts and witnesses.
The documentary, titled "Children of The Vine," by filmmaker Brian Lilla is currently being screened across the country in hopes of sparking further dialogue on the alleged harm caused by the herbicide product.
During the 1.5-hour film, which can be viewed exclusively through screenings held by Lilla's nonprofit dedicated to the issue, numerous experts claim the dangers of Roundup, specifically one of its ingredients, called Glyphosate. The experts said the product causes cancer, chronic health issues, and other deadly diseases, and that it has been found in breast milk.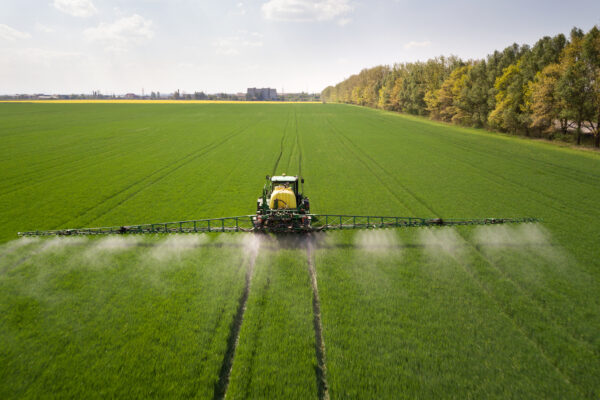 According to the filmmaker, he had trouble getting some farmers to speak on camera, because of the benefits, they said, of using the product.
As more farmers are diagnosed with cancer, however, concerns over the product's safety have come to the forefront, according to Lilla.
"It's not the farmer's fault…they were told just like the rest of us that [Roundup] was completely safe," Lilla said.
According to multiple accounts from large-scale farmers in the film, they use Roundup typically for at least the first six weeks of growing their crops to get rid of weeds, which if not removed compete for water, limiting crop output.
One such farmer John Barton—owner of Barton Farms in Kentucky, who has been diagnosed with Non-Hodgkin's lymphoma—claims to have used thousands of gallons of Roundup on his farm since it was introduced and said, in the film, the herbicide would soak through his clothes while he sprayed it in the field.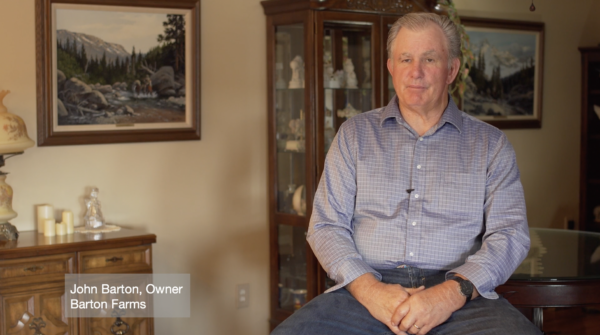 "In my lifetime we used probably thousands of gallons [of Roundup]," Barton said. "I remember my Levi's would be soaking wet [with Roundup] at the end of the day; my boots would be soaking wet, my socks would be soaking wet. If the wind shifted direction, [Roundup] would get blown in [my] face."
Another farmer who said her husband died from the same disease after using Roundup on their farm in South Carolina, said he used the product for close to 35 years—after being told the product was "no more dangerous than table salt."
"There was nothing on the packaging that would make you believe it was a danger. … My husband completely believed it was safe," Teri McCall said.
Like Barton, her husband, Jack McCall suddenly began noticing large lumps in his neck and was experiencing severe weakness, McCall said of his first symptoms. The cancer was "so aggressive" that he died six months later, she said.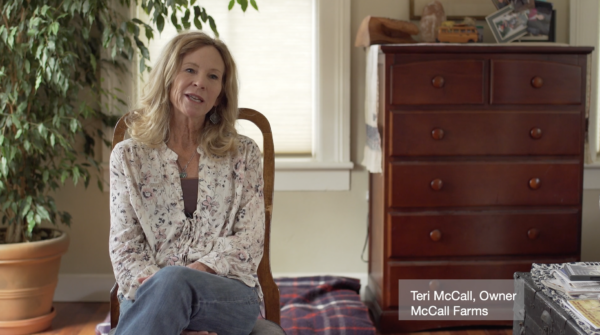 "He was getting weaker and weaker … to the point where he could hardly get out of bed. It was just horrific," McCall said. "We never even considered that Roundup could have anything to do with this, we were just too busy trying to save his life."
According to researchers in the film, carcinogens in Roundup have even been found in breastmilk at levels 700 to 1,000 times higher than are legally allowed in our water systems.
The film also details a now-settled class-action lawsuit against agricultural biotechnology company Monsanto—the manufacturer of Roundup—filed by attorney Brent Wisner, after a colleague's family member died abruptly from Non-Hodgkin's lymphoma after using the product on his farm.
That 2016 case ended with a $289 million verdict against Monsanto finding the company failed to warn plaintiffs and other consumers of the product's cancer risks.
Even after the verdict, Wisner says in the film, Monsanto, now owned by Bayer Pharmaceuticals, refuses to acknowledge that their product causes cancer, with regulators doing little to reverse course.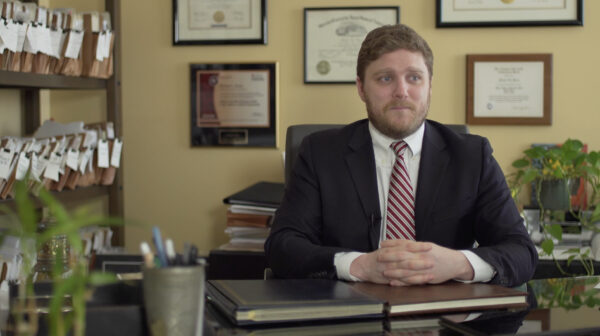 Additionally, in the film, Winser says Monsanto has an internal task force to continue to fight whistleblower's claims about the product's safety with media smear campaigns. According to Wisner, the company calls this policy "let nothing go."
The film also alleges Monsanto misled regulators by hiding its toxicity to get approval and touted the product would increase crop production by eradicating weeds and therefore lower world hunger.
"It was about selling Glyphosate. It was about selling more chemicals," former Reuters investigative journalist Carey Gillam says in the film. "It wasn't about feeding the world. Never been about feeding the world, [and] still is not about feeding the world. It's about increasing the use of Glyphosate, of pesticides."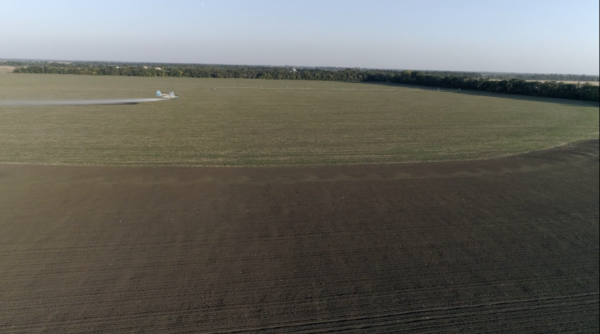 Gillam also claims in the film that Monsanto urged researchers to "rethink" their findings when they found the herbicide could likely cause cancer, and that subsequent studies were skewed in favor of Monsanto. He also said U.S. agencies relied on Monsanto on how to interpret such research, and that Monsanto edited their own research documents to make them appear to be written by independent scientists.
According to the film, the latter was confirmed in the case-action suit against Monsanto.
Just last month, however, Roundup's manufacturer won its fifth consecutive trial over claims that its weed killer causes cancer in a St. Louis, Missouri state court.
Lilla was first inspired to make the film after moving to Napa, California. After noticing vineyards and surrounding schools spraying Roundup at a time when media outlets first began reporting on the product's dangers, he decided to look deeper into the issue.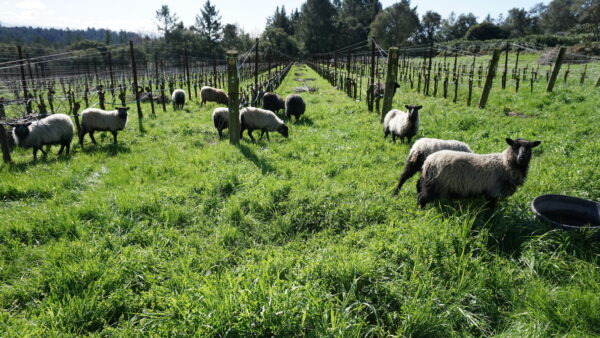 Though up to 80 percent of crops in the U.S. have been shown to contain Glyphosate from products like Roundup, according to Donley, Dr. Lewis Bloomberg—Professor of Pharmaceutical Science at the University of California—Irvine—says consumers can limit much of this consumption by installing water filtration systems in their homes, as well as buying organic products.
A growing number of farmers, consumers, and politicians, according to the film, are trying to limit or completely ban Roundup's use in their communities and states, with New York proposing to ban weed killers containing Glyphosate from state property.
Additional efforts banning herbicides include the California cities of San Juan Capistrano, Irvine, and Napa, with efforts underway in other cities.