Newport Beach Waives Business License Fees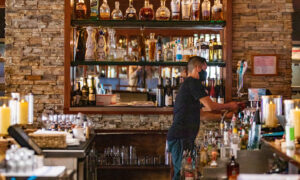 Newport Beach is waiving the business license fees for those that were forced by the state to close at least once during the COVID-19 pandemic.
The waiver applies to about 1,850 businesses within city limits and for business license tax renewals processed between April 1 and March 31, 2022.
City council unanimously approved the one-year reprieve during its March 23 meeting.
"Thank you to the mayor for bringing this forward and making sure that our businesses see some relief as we move forward into this coming year and hopefully continue to see our businesses survive in the coming year [and] thrive as well," Councilmember Will O'Neill said during the meeting. "We've obviously seen substantial business interruption over the last year due to both the pandemic and the state's response to the pandemic."
Waiving the license fees is set to cost the city about $667,000, with revenue loses to be backfilled by budget surplus funds.
Mayor Pro Tem Kevin Muldoon said would like to see the city introduce more ordinances to support local businesses.
"It's pretty inconceivable that cities would shut down businesses and also charge those businesses the right to operate within their city even though they weren't able to," Muldoon said during the meeting.
Mayor Brad Avery said he knows the waiver will be important for many businesses, as he has seen business owners weep over how the pandemic has affected their livelihood.
"The city's always been committed to small businesses, and we see small businesses as so important to the fabric of our town," Avery told council. "It's really real out there and I think all of us can identify with it because we're customers but we've got a lot of friends who run businesses and we appreciate them."