Newsom Lifts Freeze on UC Berkeley Enrollment
LOS ANGELES—California Gov. Gavin Newsom earlier this week overturned a recent Supreme Court ruling that would have required the University of California (UC)–Berkeley to deny admission to about 3,000 students after they had already received acceptance letters.
Newsom signed Senate Bill (SB) 118 into law on March 14—a bill that passed unanimously both in the Assembly and Senate—overturning a March 3 Supreme Court ruling to freeze enrollment for the upcoming fall term.
The state Supreme Court upheld a lower court's August 2021 ruling in favor of a residents group called Save Berkeley's Neighborhoods to freeze UC Berkeley's fall enrollment to the 2020–2021 level—reducing over 3,000 new students for the upcoming school year.
The group sued the university for increasing student enrollment without addressing the impacts on housing, homelessness, traffic, and noise—thereby violating the California Environmental Quality Act (CEQA), an environmental review process that spells out the potential adverse impacts of a proposed development.
SB 118 ensures that university leaders have 18 months to address CEQA-related issues before issuing a decision that would impact enrollment growth. However, the bill would still require university developments to be "comprehensively reviewed for environmental impacts", according to the governor's office.
But a campus would not have to do a CEQA review solely because of a student enrollment number.
"I'm grateful to the Legislature for moving quickly on this critical issue—it sends a clear signal that California won't let lawsuits get in the way of the education and dreams of thousands of students—our future leaders and innovators," Newsom said in a statement.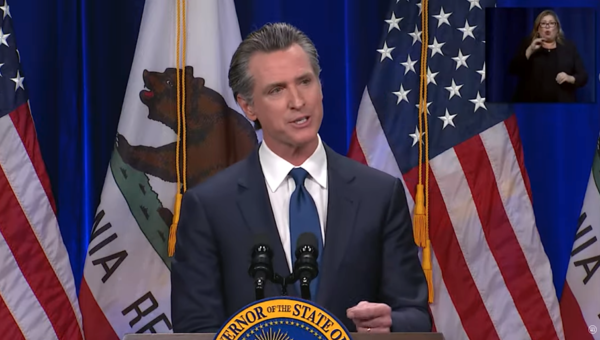 This year, the school will send out more than 15,000 admission offers to first-year students and 4,500 to transfer students, according to UC Berkeley's spokesman Dan Mogulof.
UC Berkeley leaders praised the legislation and expressed their gratitude to the policymakers for pushing the bill forward.
"I want to thank California's legislators for their quick and effective response. At Berkeley we are, and will remain, committed to continuing our efforts to address a student housing crisis through new construction of below market housing," said UC Berkeley Chancellor Carol Christ.
However, Save Berkeley's Neighborhoods, the group that sued the university over its plans to expand, said the passage of the bill can only worsen student homelessness.
"UC Berkeley does not have the capacity to handle more students," Phil Bokovoy, president of Save Berkeley's Neighborhoods, said in a statement. "We don't want new students to have to live in cars, campers and hotel rooms like they are in Santa Barbara.
"This misguided bill gives the UC a unique free pass to avoid analyzing impacts associated with its own enrollment decisions directly impacting population density on campus and in the surrounding communities."