Newsom Proposes Plan to Force Care for Mentally Ill, Homeless
SAN JOSE, Calif.—Amid California's homeless crisis, some residents suffering from severe mental health and substance use disorder might be forced to receive care by court order under Gov. Gavin Newsom's new proposal announced on March 3.
Newsom unveiled a plan on Thursday to combat homelessness and mental illness by proposing court-ordered care focused on housing and medical services.
"We've done a deep analysis of what's working [and] what's not working in our care system," Newsom said at a San Jose press conference.
The proposed Community Assistance, Recovery and Empowerment (CARE) Court, seeks to prevent homelessness and get homeless individuals off the streets and into housing and mental health treatment for up to 24 months. The court-ordered program would speed up the process of providing care to ensure homelessness is alleviated at a quicker rate.
According to California Health and Human Services Secretary Dr. Mark Ghaly, an individual experiencing a mental health or substance use disorder that cannot make informed decisions for themselves would have to be referred to the program by a family member, first responder, community member, or hospital before going through an eligibility assessment for the program.
Those experiencing health disorders such as schizophrenia that often end up in hospitals and jails will be targeted along with those with addiction issues. The program aims to end the cycle of homelessness by addressing the warning signs at the start.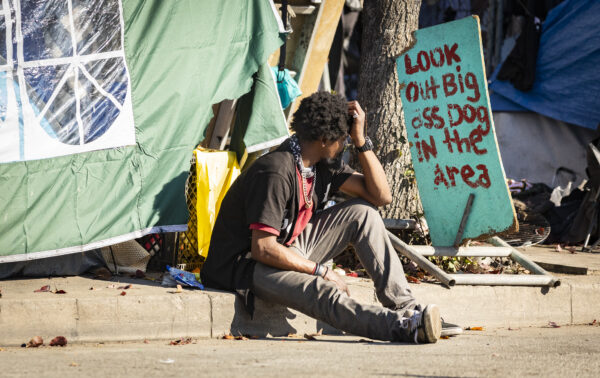 Individuals that are unwilling to receive care will be held in psychiatric care and accepted into involuntary conservatorship, according to Newsom. Conservatorship has been a controversial topic as many critics argued that it takes away individual rights.
Newsom said conservatorship might be necessary as some individuals are unable to make informed decisions on their own due to mental disorders.
The effort is supposed to surpass the effectiveness of Laura's Law (Assembly Bill 1421), a state law that provides court-ordered outpatient services to the mentally ill in some counties, but has only helped about 200 people since its passage in 2002. It is optional for counties to follow Laura's law, Newsom said, whereas his proposal would require all counties to participate.
The program comes as 150,000 homeless individuals reside in the state and the state budget allocation of $12 billion to address homelessness.
Newsom seeks to receive support from legislative leaders to approve the program for it to be launched as soon as possible.