With less than two weeks to go before the start of Black History Month 2023, the Florida Department of Education rejected the proposal to include an AP African American History course in the curriculum of any public high school.
As explained on its website, "the Advanced Placement Program® (AP) enables willing and academically prepared students to pursue college-level studies while still in high school."
"Please allow this letter to serve as confirmation that the Florida Department of Education (FDOE) does not approve the inclusion of the Advanced Placement (AP) African American Studies course in the Florida Course Code Directory and Instructional Personnel Assignments (adopted in State Board of Education Rule 6A-l.09441, Florida Administrative Code)," reads the single-page Jan. 12 letter (pdf) addressed to the College Board Florida Partnership Senior Director from Florida Department of Education Commissioner Manny Diaz, Jr., which was obtained by The Epoch Times.
"As presented, the content of this course is inexplicably contrary to Florida law and significantly lacks educational value," Diaz said further in his letter, suggesting that "should College Board be willing to come back to the table with lawful, historically-accurate content, FDOE will always be willing to reopen the discussion."
DeSantis's Anti-Woke Agenda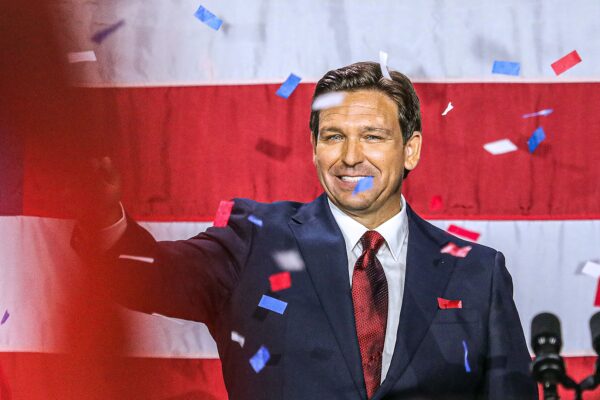 "Florida is the place where woke goes to die."
DeSantis said it at rallies in August and November 2022 and again during his reelection victory speech.
As previously reported by The Epoch Times, experts have attributed the combination of a growing focus on critical race theory (CRT) and lower academic expectations as a contributor to the growing number of illiterate graduates in the United States. Emeritus Professor of Law at the Cleveland State University David Barnhizer told The Epoch Times that he was "incredibly concerned about what's happening in the schools," saying "wokeism is affecting academia because academia is where it starts."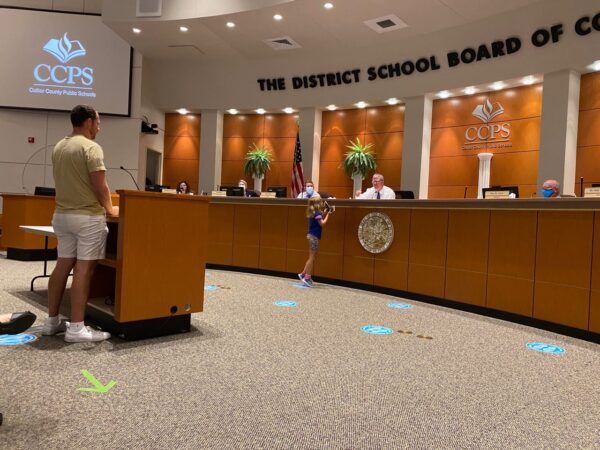 In his years as governor, DeSantis has implemented numerous anti-woke policies, many of which apply directly to the state's education system. One of his more controversial measures is HB 7 (pdf)—otherwise known as the "Stop the Wrongs to Our Kids and Employees (W.O.K.E.) Act"—prohibits the teaching of CRT in schools and from workplace training programs. It also allows citizens to sue if the ban is violated.
Despite its many legal and ongoing challenges, all 28 of Florida's College System expressed unanimous support of the governor and his comprehensive, statewide anti-woke education agenda.
In May 2021, DeSantis told critics of his CRT ban in public schools that Florida's students will learn "historical fact," not "non-empirical ideology."  The following month, the Florida Department of Education approved an amendment (pdf) prohibiting the teaching of the 1619 Project, CRT, and any other lesson that minimizes or denies the Holocaust.
DeSantis signed HB 233 into law, requiring Florida's state colleges and universities to conduct annual assessments of viewpoint diversity and intellectual freedom at their institution.
'A Rigorous, Multi-Year Pilot Phase'
For programs and courses to be approved for funding through taxpayer dollars, for which students strive to earn credits to be applied to graduation from high school, they must be "one of the programs listed in Section 1011.62(1)(c), F.S."
They also "shall be an educational activity which constitutes a part of the instructional program approved by the district school board" listed in the "Course Code Directory and Instructional Personnel Assignments" for the year of a student's membership. The pilot program—AP African American Studies—is not on the approved list (pdf) for grades 9-12 for the 2022-2023 school year.
"Like all new AP courses, AP African American Studies is undergoing a rigorous, multi-year pilot phase, collecting feedback from teachers, students, scholars, and policymakers," Jerome White, Director of Communications for the College Board told The Epoch Times in an emailed statement.
"The process of piloting and revising course frameworks is a standard part of any new AP course, and frameworks often change significantly as a result. We will publicly release the updated course framework when it is completed and well before this class is widely available in American high schools. We look forward to bringing this rich and inspiring exploration of African-American history and culture to students across the country."
As outlined on the AP website, the plan for the 2022-2023 school year is to implement AP African American Studies in 60 schools across the country and to expand the program to hundreds of additional high schools. By the 2024-2025 school year, the goal is for every school to start offering AP African American Studies courses and to start administering the first AP African American Studies Exams in 2025.
However, according to its website, the College Board already knows what is expected to have its African American Studies program—which is admittedly still "in development and being piloted in select U.S. high schools through 2024″—approved.
"A new AP course can only launch if colleges and universities commit to awarding college credit and placement to students who achieve qualifying AP Exam scores," it explains under the heading of Securing College Credit and Placement. "More than 200 institutions have already committed to supporting AP African American Studies through credit and placement policies, and we are encouraging more higher education partners to support the launch of this important course."
They also expect these courses "to have a significant positive impact on college course enrollments within the field" because "research consistently shows that students who take AP courses are more likely to take additional related coursework in college and to major or minor in that discipline.
'The Nagging Question'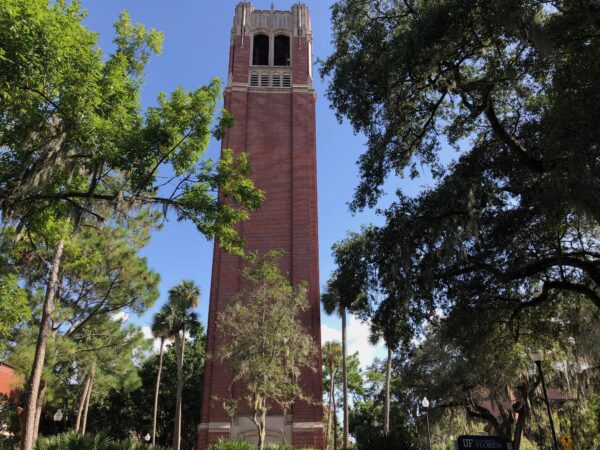 As explained by the University of Florida, "The interdisciplinary field of Blacks Studies is a relative newcomer on the academic scene and its proponents have had to defend its theoretical underpinnings and practicality, something which the traditional liberal arts fields are also challenged to do but not to the same extent."
Additionally, "despite the wide acceptance and institutionalization of Black Studies in academia, there still remains the nagging question about its ability to produce outstanding citizens equal in quality to individuals who as undergraduates majored in, say, history or English or art."
Ohio University acknowledges that "like all liberal arts degrees," a degree in African American Studies "provides students with the foundation" of a career, not necessarily a career in of itself.
Online College advises that a degree in African-American Studies "doesn't lead to a specific set of jobs or career opportunities."