Orange County Temp Company Owner Accused of More Tax Fraud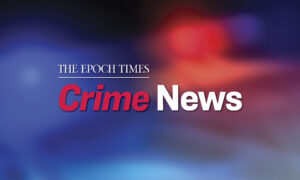 SANTA ANA—The owner of Anaheim-based temp-employee staffing agencies, who was already facing charges of failing to pay about $29 million in payroll taxes, was indicted in federal court March 24 on additional tax fraud claims.
Luis E. Perez, 52, who has homes in Anaheim Hills, Yorba Linda and Dove Canyon, is charged with six counts of aiding and assisting in the preparation of fraudulent tax returns, according to federal prosecutors.
Perez was charged with federal tax evasion in early 2018 and was scheduled to go on trial in May. Now he is accused of committing other criminal offenses while out on bond and is scheduled to be arraigned on the new counts April 5, according to prosecutors.
Perez owned Checkmates Staffing Inc., Staffaid Inc., BaronHR LLC, BaronHR West Inc. and Fortress Holding Group LLC.  His companies are required to withhold money from his workers' wages for Social Security and Medicare.
The grand jury indictment returned today alleges the defendant underreported employee wages and other compensation amounting to a failure to report and pay more than $29 million, prosecutors said. From October 2018 through August 2019, he allegedly helped prepare false tax returns that significantly underreported wages, according to the indictment.
Perez was previously charged with failing to pay $29.5 million in taxes, and was also accused of buying luxury items such as cars and boats and placing the titles in the names of other businesses and people to avoid taxes, prosecutors said.