Tens of thousands of partygoers stranded for days at the Burning Man festival in Nevada because of flooding have started to leave the camp.
Attendees at the festival were told to conserve food and water and find shelter after around 1.5 inches of rain fell on Friday in the north Nevada desert, causing flooding and foot-deep mud.
Police also said the death of a man in his 40s at the festival was not weather-related but provided no further details.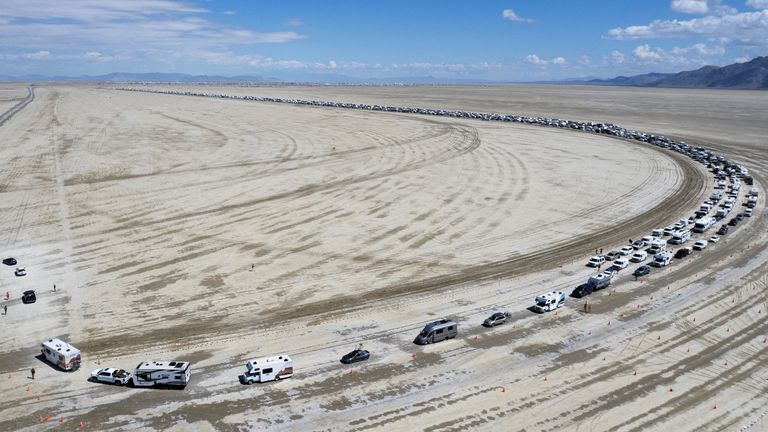 The sheriff of nearby Pershing County said he was investigating but has not identified the man or a cause of death.