The possible construction of a new lithium-ion battery factory in their backyard has presented the people of rural western Michigan with a choice between new jobs and national security.
Because of the battery company's ties to the Chinese Communist Party (CCP), former Air Force Staff Sergeant Ormand Hook had no trouble making up his mind.
Hook, who resides three miles from the site, told The Epoch Times that he is choosing "national security and safety" over "new jobs and money in our pockets."
"It's not worth the risk. Communist China is our biggest enemy. We have to go with national security first. In a dangerous world, take the boldest course for your survival," he said.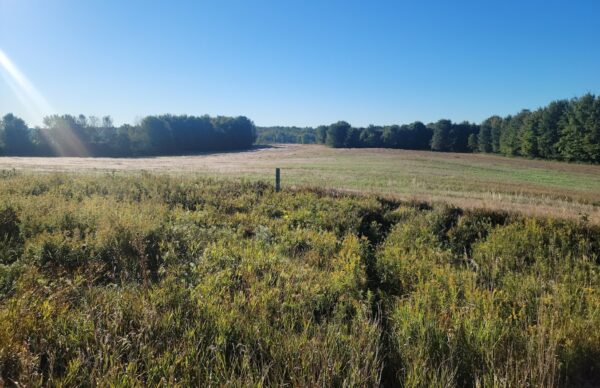 Plans call for the sprawling, advanced manufacturing complex to be built on a 665-acre site divided between Big Rapids Charter Township and neighboring Green Charter Township.
Each township has a population of under 5,000.
They are located in Mecosta County (population 40,031), where the unemployment rate in January was 6.8 percent.
Nearly one out of five families in Mecosta and neighboring Lake County live below the poverty line.
In the late fall of 2022, Gov. Gretchen Whitmer, a Democrat, announced that Gotion Inc. intends to construct a $2.4 billion factory near the small college town of Big Rapids to manufacture components for lithium-ion batteries used in electric vehicles.
Gotion is a California-based subsidiary of the Chinese company Gotion High-tech, also known as Guoxuan High Tech,
The firm also operates a research facility in Independence, Ohio.
Just under 50 percent of the investment would be provided by Michigan taxpayers and utilities through a combination of cash contributions, tax abatements, and other incentives.
Construction is slated to begin in July.
Prospective employees of the new plant will be drawn from a 60-mile radius.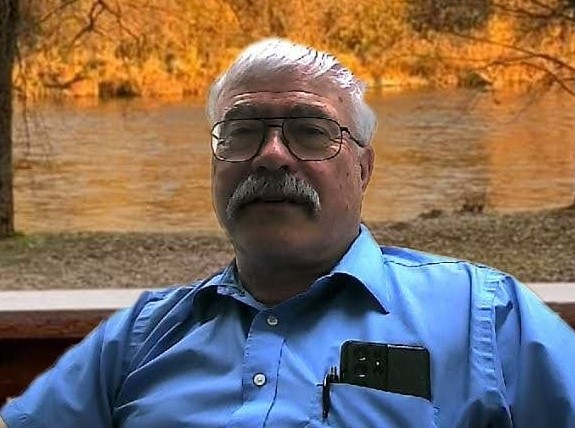 According to Green Charter Township Supervisor Jim Chapman, the plant is expected to employ up to 2,350 workers over the course of a few years.
"For every job the plant creates, there will be 2.5 jobs generated in the community economy. A rising tide lifts all boats. It will be life-changing," said Chapman in an interview with The Epoch Times.
"In Mecosta and neighboring Lake County, over 19 percent of the population live below the poverty line, so the new plant will help a lot. It will have a regional draw and a very positive impact."
Chapman told of people he knows who love to live in the Big Rapids area and enjoy its many amenities but have to drive long distances to make a living.
"One local husband and father said he is currently driving roundtrip 126 miles a day to his skilled high-paying job near Grand Rapids.
"If he hires into the new plant, he will have an additional three hours a day to spend with his family. That strengthens family life."
Chapman said the coming plant has created a clash of interests between retirees and the younger generation.
"The pensioners have got it made here. They are comfortable. They don't want anything to change. But we've got to think about providing economic opportunities for our young people or they will be forced to move away," he said.
$45,000 a Year to Start
Chapman said it was his understanding that the starting pay at the new factory will be $45,000 a year.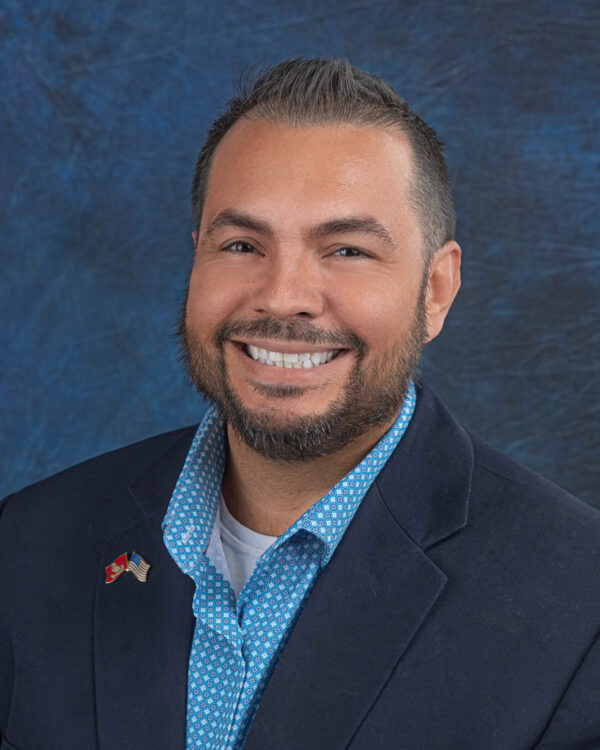 Ex-Marine combat veteran and western Michigan political activist Jon Rocha told The Epoch Times, "This deal is state capitalism on the Chinese model.
"Instead of free market capitalism transforming China, Chinese state capitalism is changing America."
China expert Brian Kennedy, of the Committee on the Present Danger: China, told The Epoch Times that people should be wary of multibillion-dollar investments that "sound great on the surface" but are drawing the United States into "long-term dependence on China, our mortal enemy."
Kennedy warned that the CCP has an agenda that will "make America poorer, China richer … and will create a decade of bad investments that will ultimately fail."
According to Kennedy, the CCP strategy is to lure America into using electric cars which he calls "a demonstrably unrealistic form of transportation."
Citing the high price tag of electric vehicle batteries and "the insufficient amount of electricity production in the United States," Kennedy calls the whole concept misguided.
"Making major investments in electric batteries is even more ridiculous given the large amounts of oil and natural gas that America currently possesses," he said.
Chinese Corporate Model
Rocha and other opponents of the project are circulating a copy of Gotion High-tech's articles of association to illustrate some of their concerns about how the CCP permeates Chinese companies.
The 94-page document mostly reads like boilerplate corporate bylaws. It grants the company permission to invest in other companies and pledges to "remain committed to developing new green energy."
The articles state they are legally binding on the "company's organizations and behaviors."
Chapter 10 mentions "civil capacity" as a qualification for a director, supervisor, and senior manager, saying they must never have been convicted of "disrupting the economic order of the socialist market."
Social Credit Scores
Also listed in the articles is the company's "unified social credit code," an account assigned by the Chinese government as a way of rating a business's adhesion to the government's laws and CCP policies.
Article Nine sets up within the company a "Party organization" to carry out "Party activities in accordance with the Constitution of the Communist Party of China."
Within the company, the Party Committee must "ensure the implementation of the Party's guidelines, principles, and policies … and implement major strategic decisions," according to the articles.
Strengthening the Party organization and members at "the grassroots level of the company" is required, as well as giving "full play to the role of the Party branch as a fighting fortress and the vanguard."
Do Articles Apply to US Plants?
In several statements to the press, Gotion's vice president of North American operations, Chuck Thelen, said the CCP does not influence the company's in North America.
Chapman said he understands that people are upset about the "loyalty and support" the articles demand toward the CCP and he is aware of the "evils of communism" that the document exposes, but he insists, "They don't apply in the United States."
"I have no indication of a branch of the CCP being set up in this plant or the company's other facilities in California and Ohio."
As reported in The Epoch Times earlier this month, inflammatory comments from Chinese Foreign Minister Qin Gang warning of the possibility, if not inevitability, of "catastrophic conflict" between China and the United States have stoked fears among some west Michigan residents.
Residents Fear Conflict, Pollution
"The ownership of Gotion Inc. being aligned with the interests of the CCP does not make me feel safe," said Theresa Emshwiller.
"My husband and I moved out of the city to come to a place where we can raise our kids in safety. I'm not comfortable with Gotion Inc. being here.
"We pay taxes to the state of Michigan that is giving our tax dollars to a Chinese company. Why not bring in an ethical American company?" she said.
Hook, Rocha, and Emshwiller each also expressed concerns about the environmental impact of a plant that uses lithium, cobalt, and possibly other heavy metals in the manufacturing process.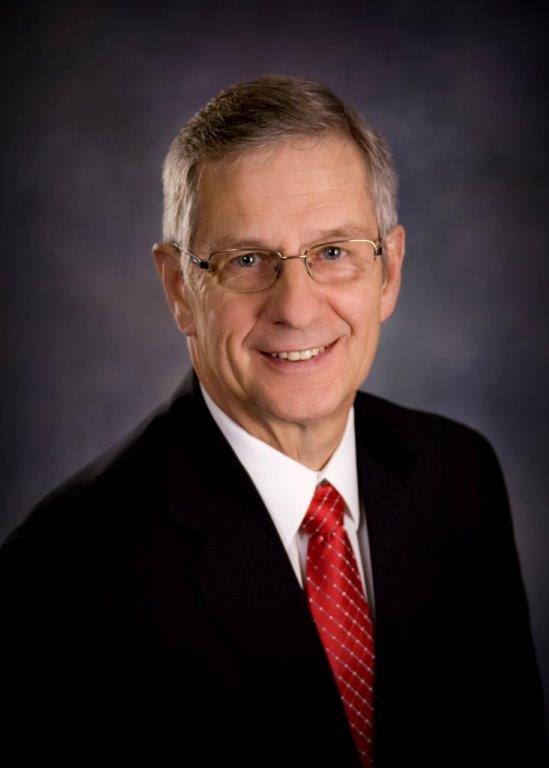 "The same people who are trying to stop the Enbridge Line 5 pipeline from bringing oil into Michigan from Canada are perfectly fine with the Chinese battery plant. Why is that?" said Rocha.
Emshwiller said, "The Democrat majorities in Lansing are just gaveling the battery factory through. I do not at all feel that I am being listened to. And from what I've read, the townships are just making excuses."
As a volunteer firefighter certified in the handling of hazardous materials, Chapman told The Epoch Times, "Many of our existing local factories handle hazardous materials successfully every day. They have been doing so for years and most people haven't heard a thing about it.
"Some materials come with some dangers. That is a fact of life," said Chapman. "Growth is going to come. The trick is to manage it."
'They Came to Us'
 Chapman said that Gotion came to Green Township "out of nowhere."
"They came to us. We were not out looking for them."
Addressing what he says is the oft-heard concern about the loss of hundreds of acres of agricultural land to build the factory, Chapman said, "That so-called 'pristine farmland' hasn't been plowed in 40 years. A good farmer couldn't raise his voice on it."
The Big Rapids Charter Township Board voted unanimously to submit the project to the Committee on Foreign Investment in the United States for review to determine if the foreign ties of Gotion pose a threat to national security.
Opponents of the plant expect demonstrations to arise in the coming days to dissuade local officials from moving forward with the project.