Police have released bodycam footage of the moment an officer shot dead a pregnant black woman in Ohio.
Ta'Kiya Young, 21, was pronounced dead shortly after the shooting on 24 August. Her unborn daughter also died.
The video shows two officers outside Ms Young's car, which is parked outside a food shop in the suburb of Blendon Township in the US state.
A lawyer, representing Ms Young's family, said the video clearly shows her death was "avoidable" and called for the officer who shot her to be fired immediately and charged.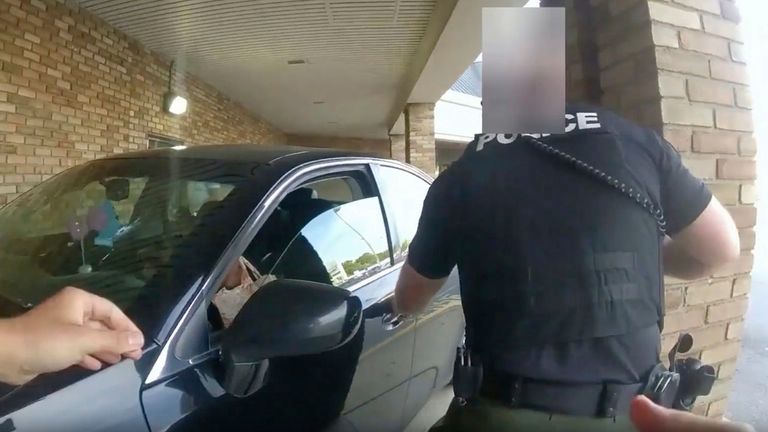 In the footage, an officer can be seen at the driver's side window.
He repeatedly demands that Ms Young "get out of the car" as she has been accused of theft.
Ms Young is seen refusing to get out of the car, turning the steering wheel of the vehicle and apparently driving towards the officer standing in front of the car.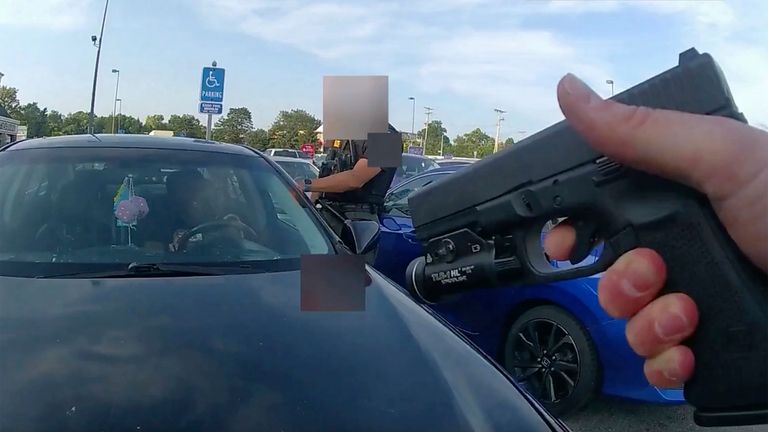 The officer, who can be seen in the reflection on the car bonnet holding his gun at Ms Young, fires the weapon through the windscreen.
Seconds later, her car drifts until it hits the shop's wall.
The two officers run towards the moving car.
One of them can be heard saying "shots fired" on his radio before breaking the window of the car.