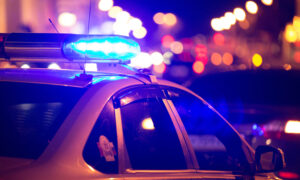 BEVERLY CREST, Calif.—At least three people were killed and four others were wounded in a shooting in California area early Saturday morning.
Sgt. Frank Preciado of the Los Angeles Police Department confirmed the shooting happened just after 2:30 a.m. in Beverly Crest, an upscale Los Angeles neighborhood.
Of the seven people who were shot, four were standing outside. The three who were killed were in a vehicle.
Their identities were not released. Those who were injured were taken to a hospital and are in critical condition.
Preciado said he did not have information on what led up to the shooting, or if it occurred at a residence.
This is the fourth mass shooting in California this month.