Rep. Lauren Boebert (R-Colo.) has proposed a new draft bill that aims to defund Planned Parenthood by placing a one-year moratorium on federal funding to the organization, in line with the longstanding goal of many Republicans who oppose the organization's provision of abortions.
The bill is Boebert's first in the 118th Congress, which Republicans took control of in the midterm elections and are now pressing ahead with their "Commitment to America" agenda.
"The nation's largest abortion provider has no business receiving taxpayer dollars," Boebert said in a Jan. 20 press release. "Planned Parenthood claims these funds go to healthcare for women, but last year, Planned Parenthood performed a record number of abortions while also reducing the number of well-woman exams and breast cancer screenings it performed."
The bill, named "Defund Planned Parenthood Act of 2023" (pdf), aims to prohibit federal funds from being made available to the organization, or any of its affiliates or clinics, unless they certify that they will not perform abortions. Exceptions are made for abortions in cases of rape, incest, or when the woman's life is in danger.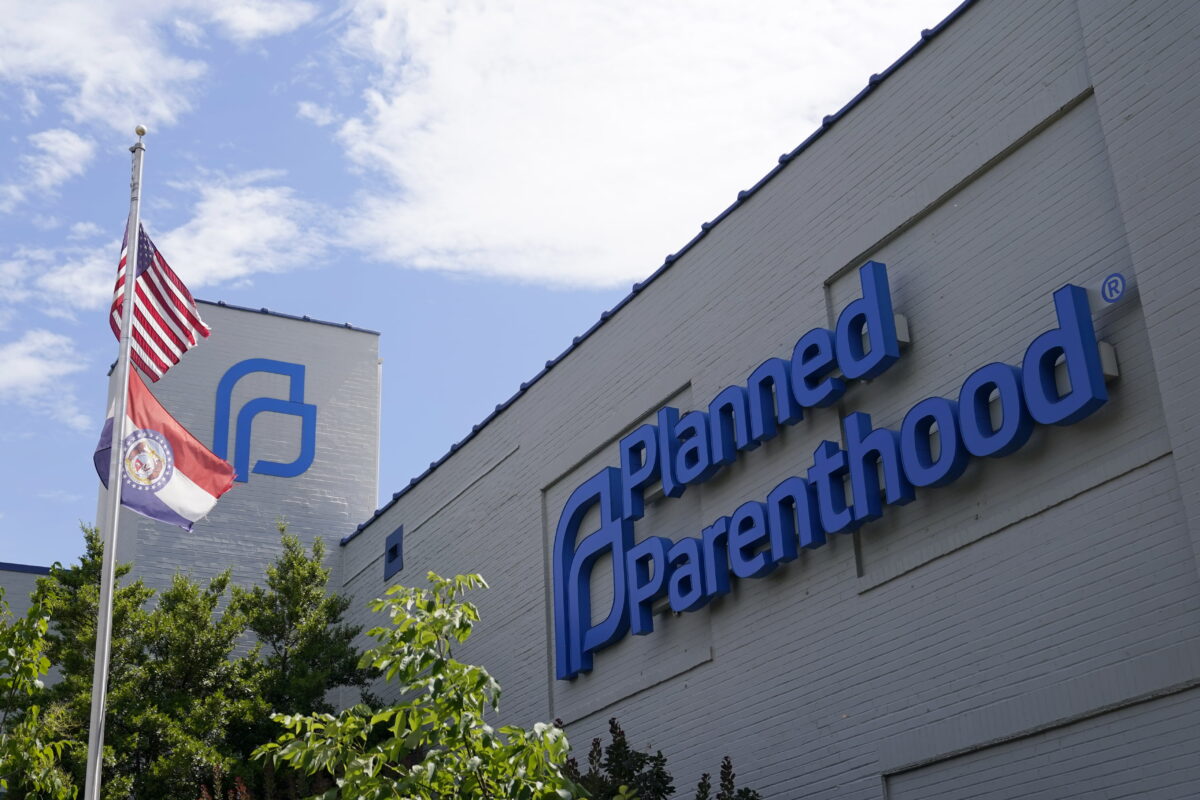 The legislation also requires the Secretary of Health and Human Services and the Secretary of Agriculture to recover any federal aid received by Planned Parenthood or its affiliates or clinics, in case of non-compliance with the certification that they will not perform abortions during the moratorium period.
Federal tax dollars that would have gone to Planned Parenthood would instead be directed to community health centers, according to the draft bill. Specifically, the bill seeks to redirect $235 million to such centers across the United States that provide healthcare to women.
Republicans have also introduced three other pro-life bills this week that seek to impose conditions on the use of abortion pills, restrict abortions due to a Down syndrome diagnosis, and curb federal funding for colleges and universities that have on-campus abortion clinics.
'Profit Off the Violence of Abortion'
Boebert's bill has been endorsed by Students for Life of America, the National Right to Life Committee, Heritage Action, and Concerned Women for America.
"There's no single entity that stands to make a profit off the violence of abortion more than Planned Parenthood," Kristan Hawkins, president of Students for Life of America, said in a statement.
"Deceitfully, Planned Parenthood guises their business model as one that helps women while their latest annual report shows they made $633 MILLION from taxpayers while ending 383,460 little lives in that same time frame," Hawkins said, adding that screening services provided by Planned Parenthood have dropped by double digit percentages "proving they're in the business of abortion."
Since 2010, there has been a 74 percent decrease in cancer screenings, a 72 percent decrease in prenatal care, and a 41 percent decrease in contraceptive services provided by Planned Parenthood, according to the Charlotte Lozier Institute, citing Planned Parenthood's own annual reports.
From July 1, 2020 to June 30, 2021, Planned Parenthood received $633.4 million in government funding, up from $618.1 million the previous year, according to the organization's latest annual report (pdf).
Planned Parenthood replied to a request for comment from The Epoch Times by pointing to the organization's response to prior "defund" initiatives, which states that such moves keep patients from receiving preventive services like birth control and screenings for cancer and sexually transmitted diseases.
Background
The move to defund Planned Parenthood has been a longstanding goal of many Republicans, who object to the organization's provision of abortion services. They argue that federal funds should not be used to support an organization that performs abortions, and that the money should instead be redirected to other healthcare providers.
Planned Parenthood, on the other hand, has argued that it provides a wide range of critical healthcare services, including cancer screenings, birth control, and testing for sexually transmitted infections, in addition to providing abortion services.
The organization has argued that defunding it would result in a loss of access to important non-abortion services for many low-income communities.
If passed, the Defund Planned Parenthood bill would likely face significant opposition from Democrats and abortion advocates, who would see it as an attack on women's reproductive rights and access to healthcare.
The bill's future is uncertain as it will need to pass through several legislative stages before it can become law.
Introduction of the bill comes amidst a larger conversation in the country regarding abortion rights.
The Supreme Court recently ruled in a case that led to the overturning of Roe v. Wade, the landmark decision that legalized abortion nationwide.
Other Anti-Abortion Legislative Actions
Rep. Bob Good (R-Va.) on Friday introduced the Teleabortion Prevention Act, which would mandate that individuals seeking an abortion pill must have a physical examination, take the medication on-site at the clinic, and attend a post-treatment visit.
"Abortion is always wrong under any circumstance but allowing women to have chemical abortions alone without ever being physically examined is outright dangerous," Good wrote in a post on Twitter on Friday.
Also on Friday, Sen. Steve Daines (R-Mont.) and Rep. Chip Roy (R-Texas) introduced the Protecting Individuals with Down Syndrome Act and the Protecting Life on College Campus Act in their respective chambers.
The proposed Protecting Individuals with Down Syndrome Act would prohibit doctors from performing abortions due to a prenatal Down syndrome diagnosis and make it illegal for anyone to coerce a mother into having an abortion for this reason.
Those who break the law would face fines and/or up to five years in prison, but the mother would not face prosecution.
"Every life is created with God-given dignity and potential—no matter how small or how many chromosomes they may have," Daines wrote in a tweet. "I'll always fight to protect young moms and their unborn children from the violence of abortion."
The Protecting Life on College Campus Act would bar colleges and universities that have abortion clinics targeted at students or staff, or have affiliations with such clinics, from receiving federal funding.
Like Boebert's bill to defund Planned Parenthood, the other pro-life legislation is likely to face opposition by Democrats and other groups that oppose curbs on access to abortions.