Rep. Katie Porter (D-Calif.) has narrowly avoided losing in her first bid for reelection, according to projections.
Porter, 48, won a second term over Republican Scott Baugh, 60, according to a Nov. 17 call from the Associated Press.
Porter has 133,759 votes, according to unofficial results from the California Secretary of State's office. Baugh has 125,509.
The candidates were vying to represent California's newly redrawn 27th Congressional District.
The district is entirely contained within Orange County.
The county still has some ballots left to tally, according to state and local officials. Orange County authorities estimate they have 26,204 uncounted ballots remaining.
After the race was called, Porter said in a statement, "Thank you, Orange County!"
Baugh, a former California assemblyman, has not reacted to the call.
The current margin between the candidates is 2.2 percent. California does not have automatic recounts. A candidate can request a recount, but if they do, they must foot the bill unless the result of the election changes in their favor.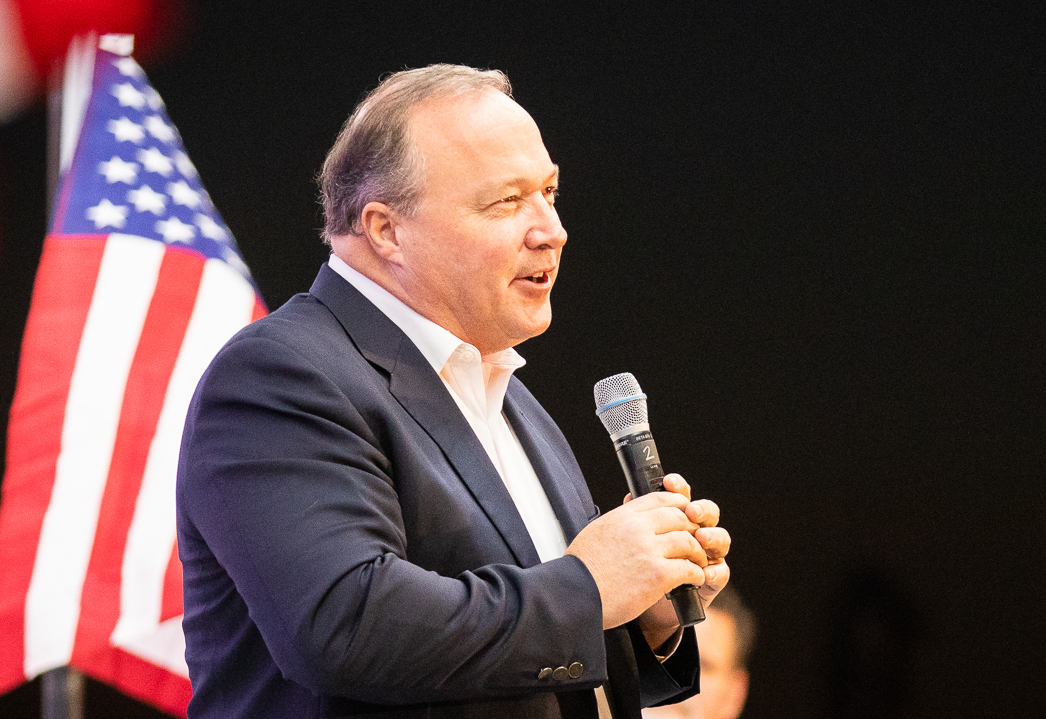 Four other races in California still remain uncalled by the Associated Press. One pitted Rep. Jimmy Gomez (D-Calif.) against Democrat David Kim. The other three were between Republican Assemblyman Kevin Kiley and Democrat Kermit Jones, Republican John Duarte and Democrat Adam Gray, and Rep. David Valadao (R-Calif.) and Democrat Rudy Salas.
Decision Desk HQ has projected Kiley will win his race, for California's 3rd District. It has also not called the other three races.
With Porter's win, Democrats are up to 212 House seats in the next Congress. Republicans have secured 218, just enough for a majority.
The GOP has not yet flipped a seat in California, but held onto several in tight races. Reps. Ken Calvert (R-Calif.) and Young Kim (R-Calif.) were among the Republican incumbents who edged out their opponents.
House Republican Leader Kevin McCarthy (R-Calif.) and Reps. Doug LaMalfa (D-Calif.), Tom McClintock (R-Calif.), Mike Garcia (R-Calif.), Michelle Steel (R-Calif.), and Darrell Issa (R-Calif.) also won new terms.
On the Democrat side, Reps. Jared Huffman (D-Calif.), Mike Thompson (D-Calif.), and Doris Matsui (D-Calif.) were among those winning new terms.
Rep. John Garamendi (D-Calif.) is in danger of losing to Kiley.
Democrats control 40 of the state's 52 House seats, including the seat representing the 34th district for which Gomez and Kim are vying. Republicans have secured nine seats and are poised to take that figure up to 12 if the current leads hold.
In the current Congress, Democrats hold 42 of the seats and Republicans hold 11.
California lost one seat in apportionment, which is based on U.S. Census data.