Two Republican lawmakers are demanding President Joe Biden release visitor logs from his Wilmington, Delaware home, after classified documents from the Obama-Biden administration were found in his residence's garage and an adjacent room.
Rep. Lance Gooden (R-Texas) and Rep. Ken Buck (R-Colo.) each sent a letter to Biden on Jan. 12, telling the president that his handling of the documents is a matter of national security.
"Given the vast amount of time President Biden spends at his Delaware property and the significant allegations of unethical behavior and influence peddling against members of his immediate family, the American people deserve to know who is influencing this Administration," Gooden wrote in his letter.
"The Biden Administration has continuously promised to bring transparency and truth back to the government, yet your failure to disclose this information sends the opposite message," Gooden continued. "I urge you to make good on this promise and release these visitor logs to the public."
Gooden emphasized that it was not enough for the White House to make its visitor logs available, given that Biden had spent "roughly two hundred days" of his presidency at his Wilmington residence.
"The discovery of classified documents at your private residence violates your commitment to 'restore integrity, transparency, and trust in government,'" Gooden added. "If you choose to honor your policy, I should expect to see visitor logs from your Delaware residence from January 20, 2021 – January 12, 2023."
The Texas lawmaker noted how the Secret Service last year failed to find any records that identify visitors to Biden's Delaware residences. Biden has another residence in Rehoboth Beach, Delaware.
"[T]his failure to identify visitors to your Delaware residence is another attempt to mislead the American people and potentially conceal meetings with special interest groups or foreign nationals," Gooden wrote.
"Your decision to keep classified documents at your Delaware residence may also be regarded as a national security risk," Gooden continued. "Storing classified documents in your garage and the Secret Service's inability to confirm the existence of visitor logs is a potential national security breach of any information within these discovered documents."
Gooden ended his letter by asking Biden to answer several questions before Jan. 23, including whether any foreigners had visited the president's Delaware properties and whether they had "access to locations where the classified documents were kept."
Former White House press secretary Jen Psaki had previously defended the White House for not releasing visitor logs from Delaware.
On Thursday, White House press secretary Karine Jean-Pierre didn't answer when asked about when the White House will "release a log of visitors to the Wilmington house."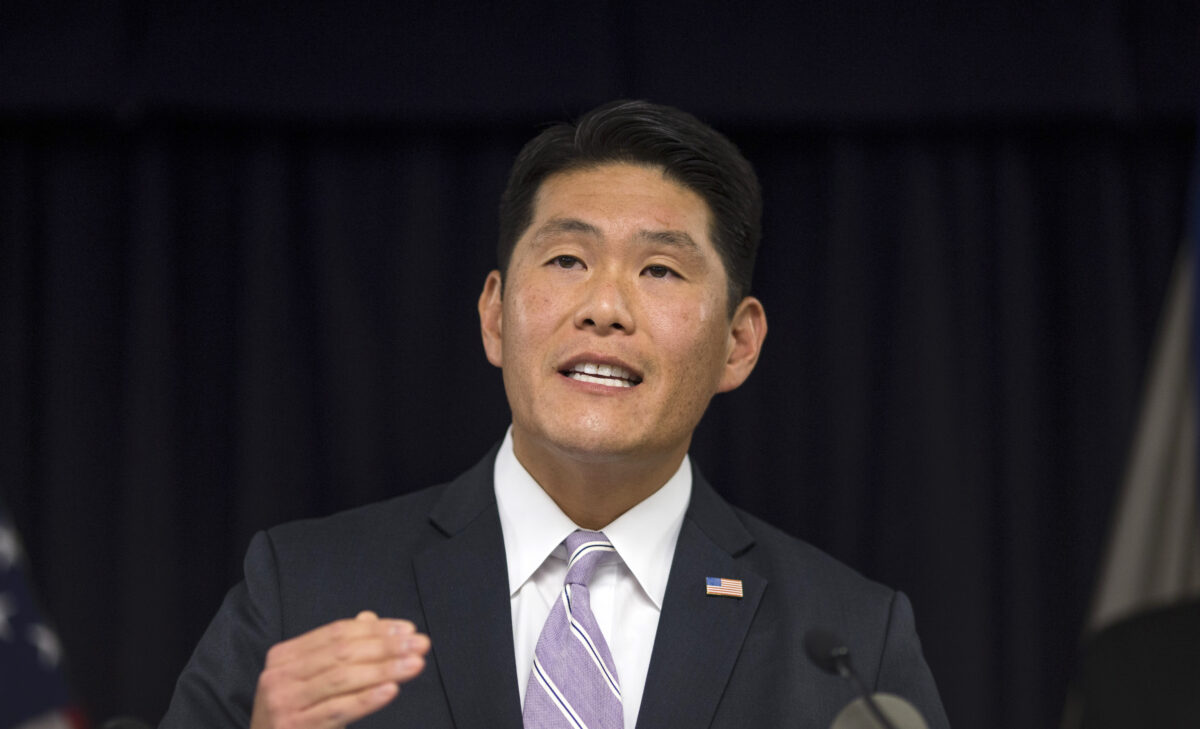 Classified Documents
Biden has been under scrutiny since Jan. 9, when one of his lawyers, Richard Sauber, revealed that documents with classified markings were found at the president's former office space at the Penn Biden Center for Diplomacy and Global Engagement in Washington.
Sauber said the documents were turned over to the National Archives and Records Administration (NARA) on Nov. 3, 2022, one day after they were found.
On Jan. 12, Sauber announced more classified documents were found. Biden's two Delaware homes are "the other locations where files from his Vice Presidential office might have been shipped in the course of the 2017 transition," accordion to Sauber.
Only one of the two homes—the residence in Wilmington—had classified materials, Sauber added.
On the same day, Attorney General Merrick Garland named Robert Hur, a former federal prosecutor, as special counsel to oversee the Department of Justice's investigation into classified documents found at Biden's former office and home.
Hur's appointment has since drawn mixed reactions from Republican lawmakers.
Sen. Ted Cruz (T-Texas), a member of the Senate Judiciary Committee, issued a statement saying he has "deep concerns in this DOJ to legitimately investigate this case without bias."
House Oversight Committee Chairman James Comer (R-Ky.) said in a statement that his committee would pursue its own investigation of Biden's classified documents, regardless of the special counsel's efforts.
Rep. Elise Stefanik (R-N.Y.), who serves on the House Select Committee on Intelligence, said House Republicans "will conduct rigorous oversight and hold Joe Biden and the Biden Administration accountable," according to a statement from her office.
"We need to know why President Biden has refused to release his visitor logs at his Delaware residences while classified documents were hidden in the garage when foreign visitors with off-the-books meetings could have had access to this information," she added.
Letter
Buck called on Biden to release visitor logs from his Wilmington home from Jan. 20, 2017 to the present day, according to his letter obtained by Fox News.
"The fact that classified and sensitive material was casually stored in your garage, apparently next to your Corvette, is deeply concerning," Buck wrote.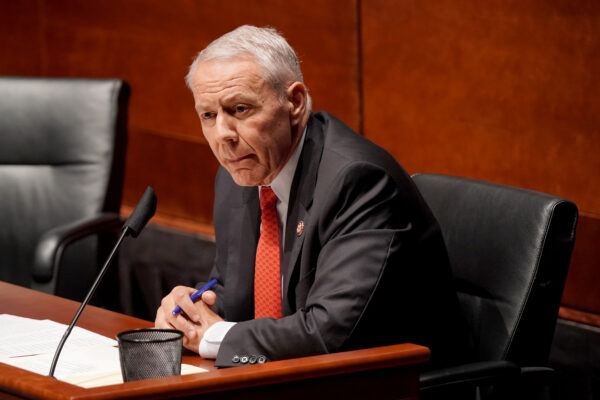 On Thursday, Biden was asked about the classified documents. "Classified documents next to your Corvette? What were you thinking?" a reporter asked the president.
"I'm going to get a chance to speak on all this, God willing, soon, but as I said earlier this week, people—and, by the way, my Corvette is in a locked garage. OK? So, it's not like they're sitting out in the street," Biden responded.
"So the material was in a locked garage?" the reporter asked.
"Yes, as well as my Corvette," Biden responded. "But as I said earlier this week, people know I take classified documents and classified material seriously. I also said we're cooperating fully and completely with the Justice Department's review."
Buck noted that Biden had made at least 60 trips to Delaware as president.
"As a matter of national security and transparency, the public deserves to know who visited this residence and had access to these unsecured, classified documents," Buck wrote. "I call on you to release the visitor logs for your Wilmington residence in light of this news and deliver on your promise of transparency to the American people."