Republicans Demand Gas Tax Relief for Californians
Republican lawmakers gathered at California's Capitol building June 15 to mark the 100th day since their Democratic peers promised gas price relief, calling for concrete actions on relieving pain at the pump.
If the majority Democratic Party would have voted to suspend the gas tax at the start of the year as Republicans have proposed, "everyone would have saved $2,400," Assembly Republican leader James Gallagher (R-Yuba City) said at the press conference.
Assemblywoman Suzette Valladares (R-Santa Clarita) pointed out that state gas taxes are set to rise again on July 1 from 51 cents to 54 cents per gallon when California gas prices are already the highest in the nation, and in U.S. history.
"We need real solutions that will ease the burden on families, not increase the load," Valladares said. "The governor needs to lead, to put political agendas aside and support the needs of the people."
As of June 11, the average price for regular gas was $6.43 per gallon statewide, according to American Automobile Association.
Despite proposals from Republicans and the bipartisan problem solvers caucus, "we see no action from the majority and leadership and in the legislature or any sense of urgency from the governor," she said. "My district is a commuter district in Los Angeles where the average price of gas is $6.50, and that's for 87 octane."
Valladares said that in her district one business owner who is spending 300 a week on gas has resorted to sleeping in his truck to cut down on commuting costs, and some students are skipping classes to avoid commutes to school.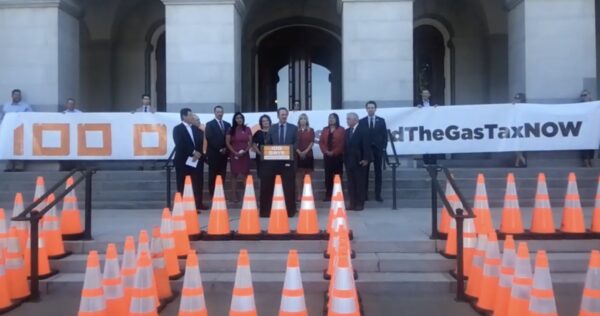 Assemblywoman Laurie Davies (R-Laguna Niguel) said gas has gone up more than $2 per gallon since last year, adding that California is the only state with an average price exceeding $6 last week, and "people cannot afford to keep up with this escalating rate."
"Republicans have put forward solutions again and again this year with our last attempt being a bipartisan solution that would suspend the gas tax for a year," she said. "The Sacramento Democrats managed to pass an entire budget on Monday with no mention of gas price relief for Californians. Remember, these are your tax dollars, and they're using them for their own agenda."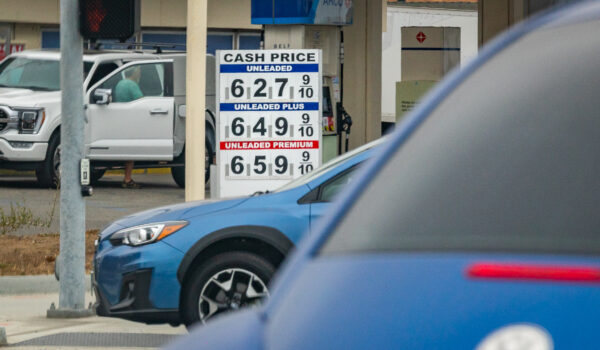 Sen. Brian Jones (R-Santee) said that suspending the gas tax for a year would cost less than 10 percent of the state's surplus of nearly $100 billion.
"Californians should know that there is a way for immediate relief at the pump, but their government is too greedy to stop taxing them," Jones said. "The best Capitol Democrats can come up with is a $200 refund that is months away from being sent out, if it ever gets sent out at all."
Gov. Newsom's office did not respond to inquiries by press time.