Robust debate is swirling around two federal bills intended to protect the rights of female student-athletes and parents of schoolchildren.
A deep partisan divide was apparent on March 8 as a Congressional committee worked late into the night considering the proposals. Both are part of the "Commitment to America" policy promises that the GOP announced last fall.
Republicans say they wish they didn't have to safeguard such basic rights, but societal trends and Democrat President Joe Biden's administration's "radical" leftist agenda have forced them to act.
They want to ensure parents can see what their children are being taught in school. They also want to prevent biological males from competing in sports for women or girls.
Democrats denounced the bills as unnecessary government overreaches. They used especially strong language to argue against the Protection of Women and Girls in Sports Act, H.R. 734.
The bill would make it a violation of federal law for publicly-funded schools to "allow individuals of the male sex to participate in programs or activities that are designated for women or girls," a summary says.
"Under the bill, sex is based on an individual's reproductive biology and genetics at birth."
Bill Called 'Stigmatizing'
Rep. Pramila Jayapal (D-Wash.) proposed changing that bill's name to "The Stigmatizing Vulnerable Children Act."
But, by voice vote, the Republican-dominated U.S. House Committee on Education and the Workforce voted down her proposal.
Jayapal and other Democrats said there are only a few dozen transgender athletes vying to compete in female categories, so there's no need to target them through legislation.
And Jayapal, who calls herself "a proud parent of a trans kid," said it's discriminatory to single out these children and prevent them from playing sports.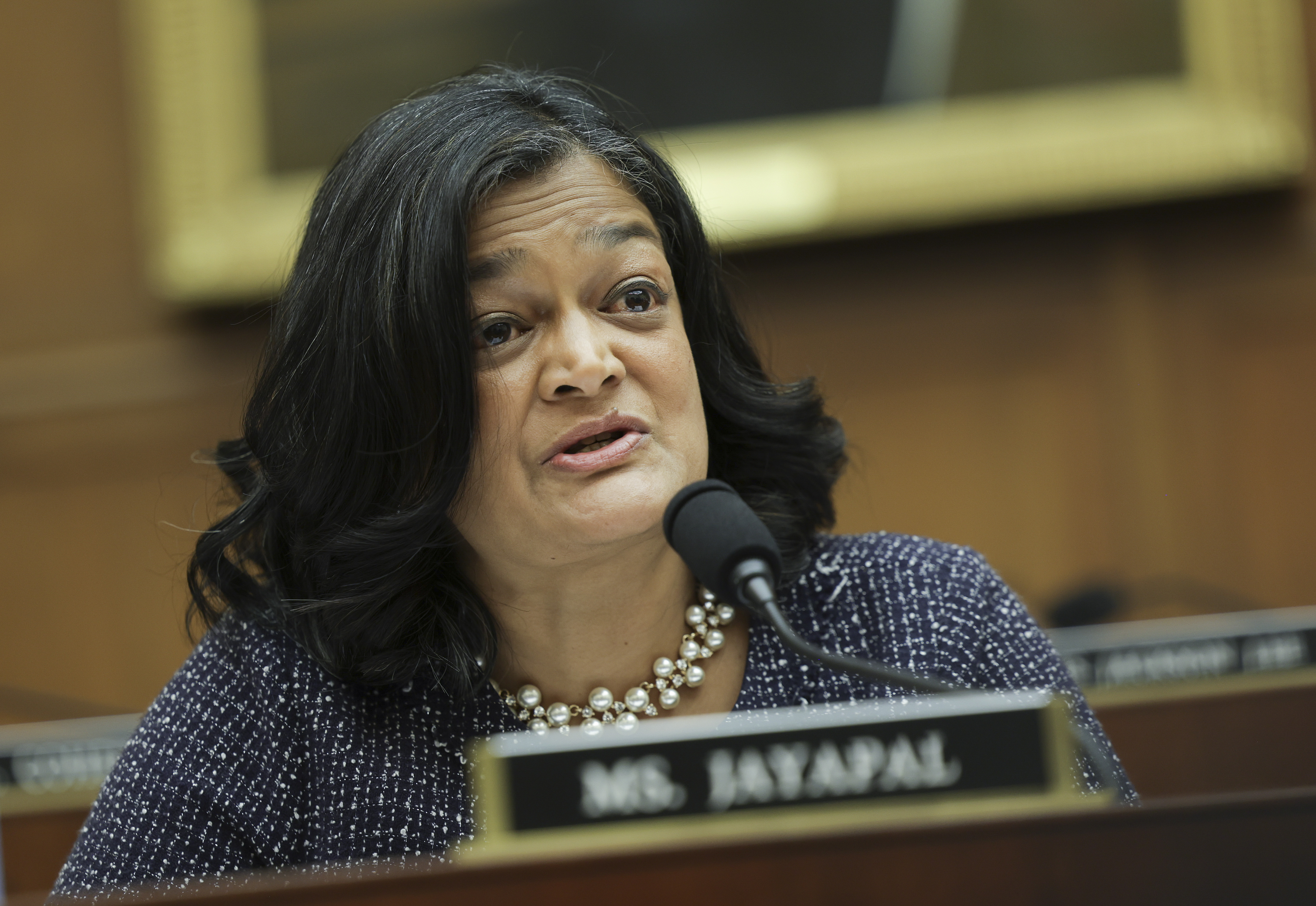 Rep. Suzanne Bonamici (D-Ore.) accused Republicans of "villainizing" transgender athletes. She asked her colleagues to "reject this fear-mongering, harmful bill."
Rep. Jamaal Bowman (D-N.Y.) asked: "Why can't we leave trans people alone? They're not bothering anyone."
He said the United States has an "ugly history of discrimination" against people who are different.
"Who in the heck are we, as Americans, and as a human race, to be so darn uncomfortable with an individual or group of people that is different from who we are?"
"I just want my Republican colleagues to just take a breath. Stop. Relax. The trans community is not bothering you."
'Men Are Not Women'
But the Committee Chair, Rep. Virginia Foxx (R-N.C.), said the bill is needed because Biden's administration has "perverted" Title IX of the Education Amendments of 1972.
That law prevents sex-based discrimination in federally funded education programs.
When Title IX first took effect, Foxx was a teacher at Appalachian State University; she saw its positive effects on girls' sports. At the time, few girls participated in sports; Title IX helped encourage more to get involved.
But recently, Foxx has seen Title IX become "a tool used by the education bureaucracy to enforce inequality and unfairness," the opposite of its intention.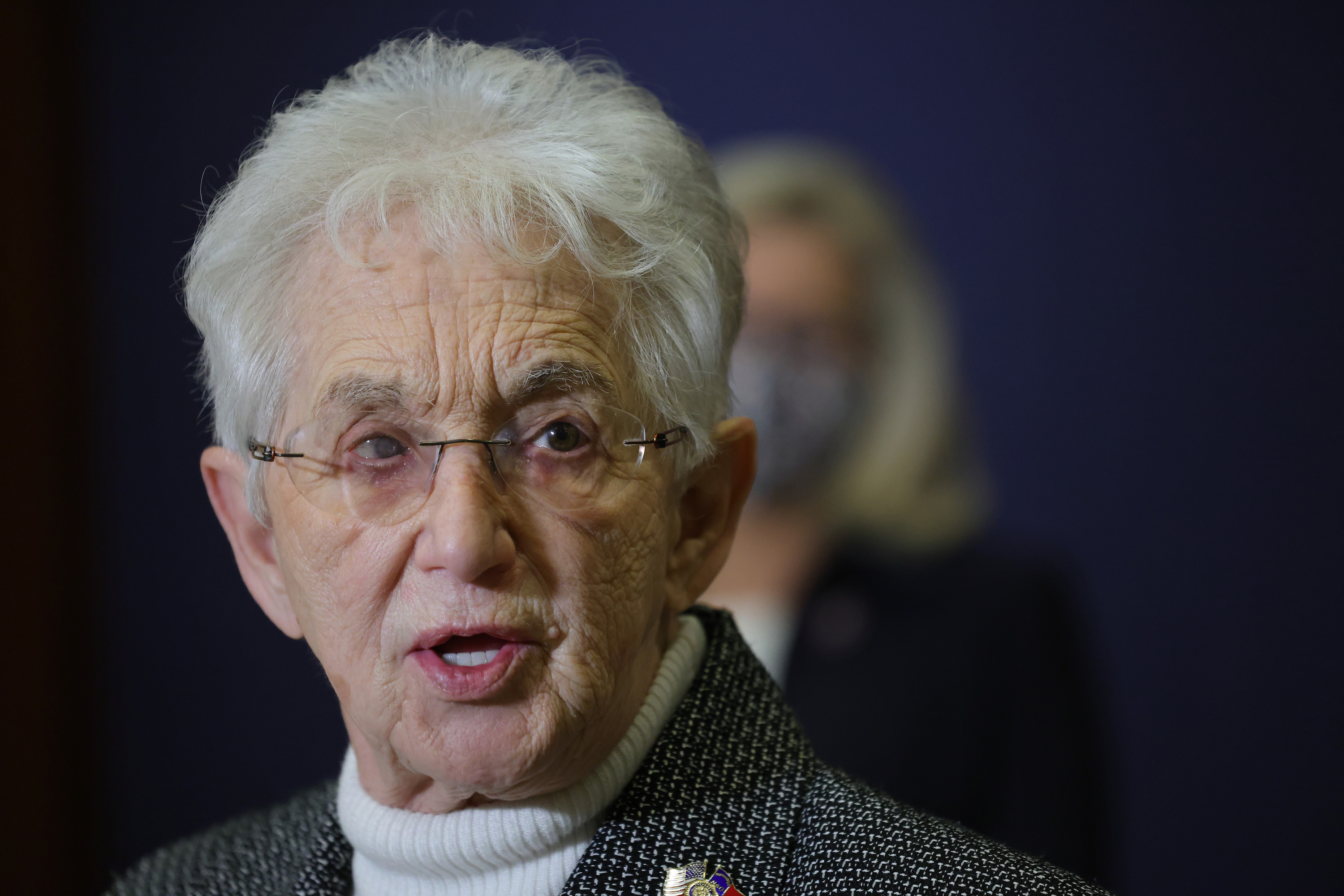 That has happened, she says because the Biden administration changed its interpretation of Title IX.
In mid-2022, Biden's U.S. Department of Education proposed broadening the definition of the term "sex" to include sexual orientation and gender identity.
That action came 11 years after Democratic President Barack Obama made a similar attempt.
Foxx accused the Biden administration of enacting "a radical regulatory scheme."
"The following should never be a radical statement: Men are not women. Women are not men. They certainly shouldn't compete against each other in any publicly funded arena," Foxx said.
"It is a sad reflection on society that the federal government must step in to protect our nation's young women."
Ex-NFL Player Lauds Protecting Girls
Rep. Burgess Owens (R-Utah), a former professional athlete with the NFL's New York Jets, said he has seen the "profound impact" of sports on himself and on his five daughters.
Sports "helped shape their character," he said. "I'm sad to think that the same opportunities might not be available in the future. I want to continue seeing young girls and women benefit from the protections of Title Nine."
He said "common sense" and biological reality dictate that, "allowing biological men to compete in women's sports not only eclipses women but eventually erases them from the winner's circle altogether."
Scientific studies prove that men tend to have physical advantages over women, including more muscle mass, lung capacity, and skeletal structure.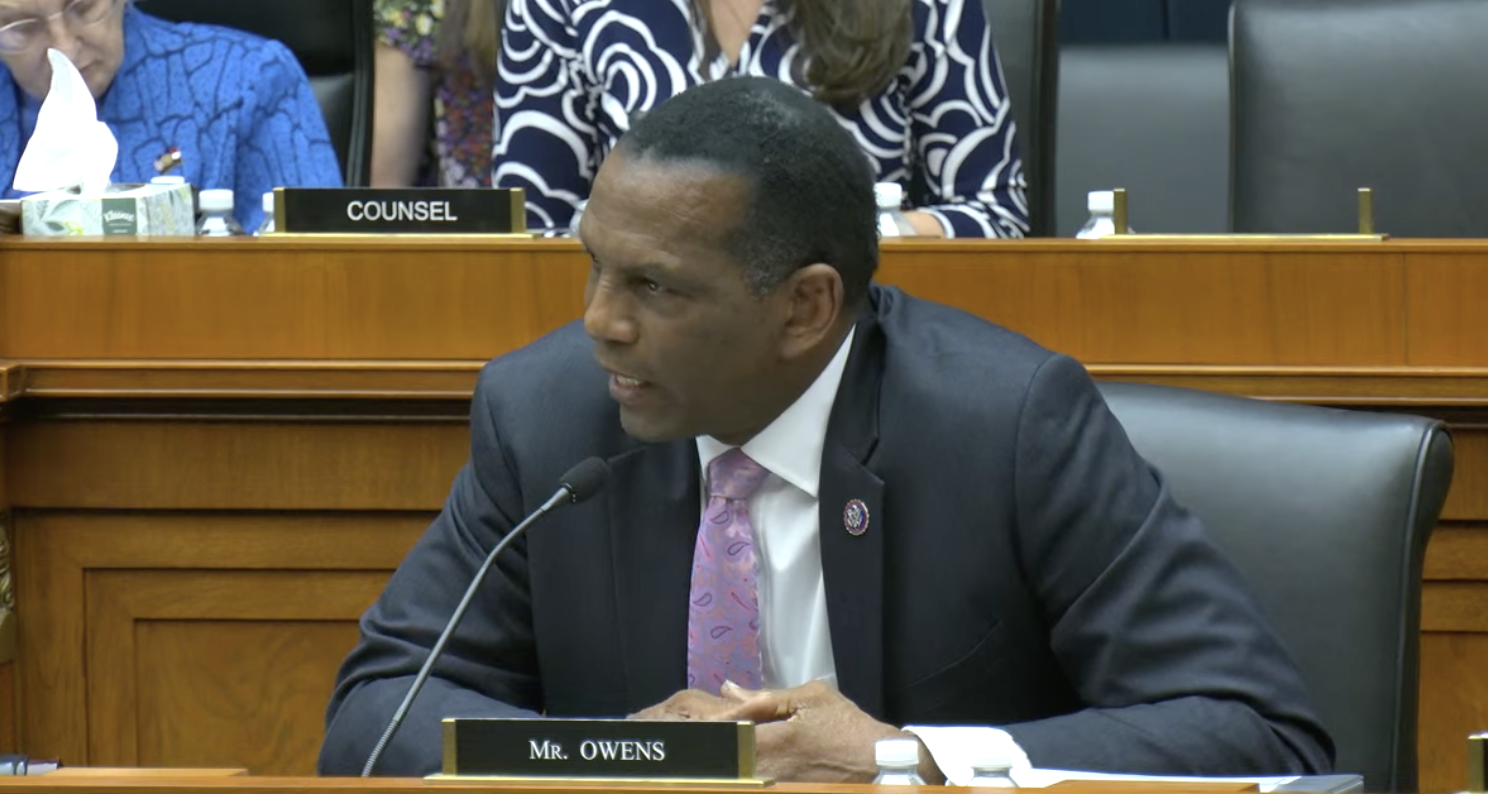 "This, my friends, is called science," he said. The ramifications go far beyond "a game," because many girls rely on athletic scholarships to go to college, he said.
"We should not allow biological men to steal from women and girls their spot on a sports team. We need more people with old-school courage to stand up and say as much," Owens said.
"You can't let young girls continue to suffer just to stay on the safe side of political correctness."
Young female athletes have spoken against allowing biological males, who self-identify as "females," to compete against girls and women.
"It's shameful that adults in charge have bullied them," he said. "These girls were told to be quiet or be 'canceled.'"
"This kind of intimidation and bullying by the left is wrong. Bullying is something I learned to detest, growing up in the Deep South. I detest it even more today," Owens said.
"These girls deserve to be heard. They deserve to be able to work, to sacrifice, to enter the arena of fair meritocracy, to pursue their dreams, and to win."
'Non-Negotiable' Rights
Owens also spoke in favor of The Parents Bill of Rights Act, H.R. 5.
"Parental rights are non-negotiable," Owens said.
Parents have a "God-given right to make decisions" on behalf of their children, to instill them with values and to guide how their children will be instructed in school, he said.
Under the proposal, parents would have the right to review school curricula, budget,s and lists of books and reading materials in the school library.
They also would be guaranteed the right to "address the school board."
During the coronavirus pandemic, when schools were shut down and children were doing lessons online, parents got a firsthand look at the lessons their children were being taught.
When parents tried to voice opposition and outrage, they were often silenced.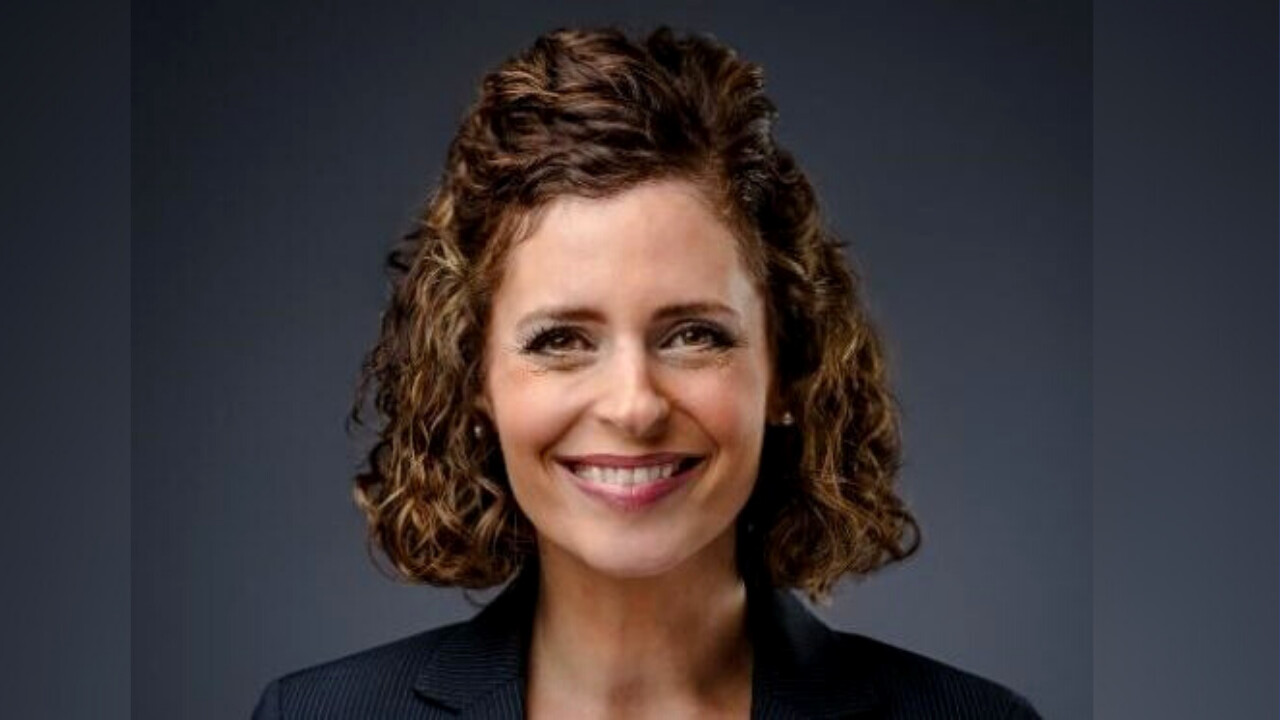 Democrats said the bill's requirements would be burdensome for schools and would away from local control.
They also worried about a provision that would allow parents to view certain documents that their children fill out.
These documents could reveal a child's secret transgender identity to parents who disapprove, possibly resulting in those children being bullied by their own parents, Democrats argued.
They also said that with this bill their Republican colleagues are departing from their usual mantra of less government intrusion on people's lives.
Rep. Julia Letlow (R-La.) said she was glad to see H.R. 5 moving forward; she first introduced the bill a year and a half ago.
The bill is not complex, she said. "Nor is its intention to be partisan or polarizing," Letlow said.
"This bill is about one simple and fundamental principle: Parents should always have a seat at the table when it comes to their child's education."
In her home state of Louisiana, a similar measure passed in 2014 "with broad bipartisan support," Letlow said, "and we see it work every single day."
Democrat Opposition
Democrats and their political allies see the bill as "an attack on our hard-working teachers, that it will lead to Congress dictating curriculum to local schools or telling librarians what they can and cannot have on their shelf," she said.
"But in that argument, it's very clear that their underlying message is that they don't want schools to have to be accountable to parents. Rather than opening the doors to welcome parents as partners, they would rather slam them shut and have government bureaucrats make all the decisions."
As a mother and former educator, Letlow said she knows that parental involvement is key to students' success.
"Mountains of data" show the "massive learning loss that our students suffered during the pandemic," Letlow said. That's why it's especially important now for parents, teachers, and administrators to help children catch up.
But Bowman, who holds a doctorate in educational leadership, called H.R. 5 "repetitive, redundant and unnecessary."
School districts are governed by local school boards, with advice from the Parent-Teachers Association, he said.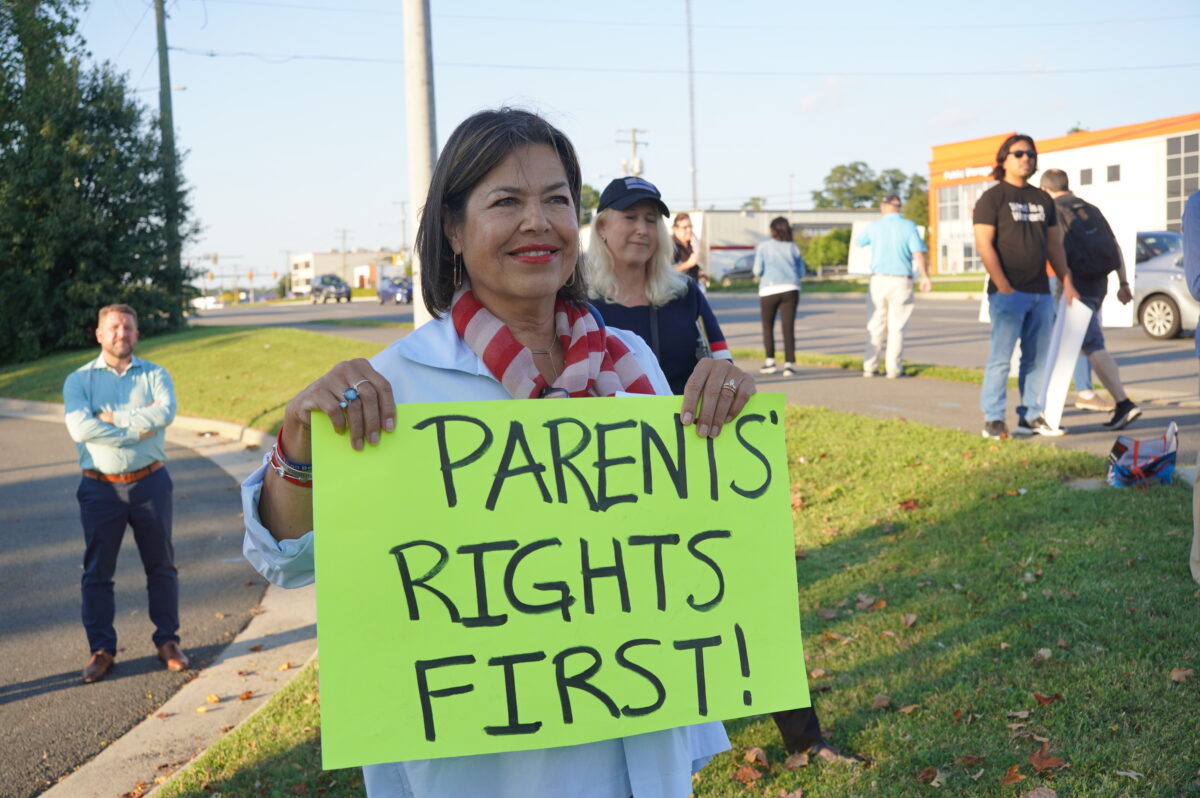 'Turning Point' Possible
Democrats also railed against an amendment that would require schools to inform parents about neighboring districts and charter schools that might accept their child. The amendment's sponsor, Rep. Kevin Kiley (R-Calif.), said his proposal would "promote a sense of competition."
Ranking Member Rep. Bobby Scott (D-Va.) said he was concerned about parents removing their children from "bad" schools, causing those districts' funding and standards to decline further.
Owens said he has heard that argument for 40 years: "Let's not let people leave public schools because it will hurt public schools."
But the result has been disastrous. In 2017, 75 percent of black boys in California could not pass standard reading and writing tests, he said.
"Black young men who cannot read, cannot write, cannot think, cannot dream. But they will stay in that failing school," Owens said, to appease powerful interests such as teachers' unions.
Republicans passed Kiley's amendment, despite Democrat opposition.
"Thank goodness the Republican Party now is in control, to have this conversation and let people decide for themselves," Owens said.
He wants to see the excitement building over the Parents Bill of Rights, adding "this could be a turning point."