Sacramento Bee Issues Retraction, Apology After Charlie Kirk Threatens Libel Lawsuit
[ad_1]

An op-ed writer claimed the conservative activist called for the 'lynching of trans people'
Ahead of a March 14 speech by conservative activist Charlie Kirk at the University of California–Davis (UC Davis), an op-ed writer at The Sacramento Bee accused Kirk of advocating for the "lynching" of trans people, which Kirk's organization says contributed to a riot outside the event.
In the March 14 op-ed, writer Hannah Holzer objected to Kirk's campus visit, calling him "a vocal transphobe and Donald Trump fanatic."
Holzer's ire was raised by Kirk's opposition to biological men competing in women's sports. She cited statements he made on "The Charlie Kirk Show" in a video posted to Twitter. In the video, Kirk said "the NCAA is a perverted organization" and that "they platformed a biological male to win an NCAA championship."
Kirk then said that "someone should have just took care of it the way we used to take care of things in the 1950s or '60s," adding that declining testosterone rates have led to weak men.
In her op-ed, Holzer latched onto this comment and claimed that Kirk said something else entirely.
"Among his most atrocious comments, Kirk suggested transgender people, who he has referred to as 'garbage,' ought to be lynched. … Kirk has also called for the lynching of trans people, a comment that is beneath contempt," Holzer wrote.
Kirk threatened to file a lawsuit unless the op-ed was corrected, claiming defamation and libel.
The article was updated on March 15 to remove the section referring to lynching and replace it with Kirk's actual comments, with an editor's note added at the bottom of the page.
"An earlier version of this column included a statement that Charlie Kirk had 'called for the lynching of trans people.' The basis for this accusation is a video clip in which Kirk was upset that a trans woman had won an NCAA swimming championship," the note states. "Some trans advocates on social media extrapolated from Kirk's comments that he called for trans people to be lynched—an accusation The Bee repeated. But a review of the video shows that Kirk never advocated for trans people to be lynched. In fact, he strongly denies the accusation. … The Bee regrets its comments and we apologize for any misunderstanding this earlier version may have caused."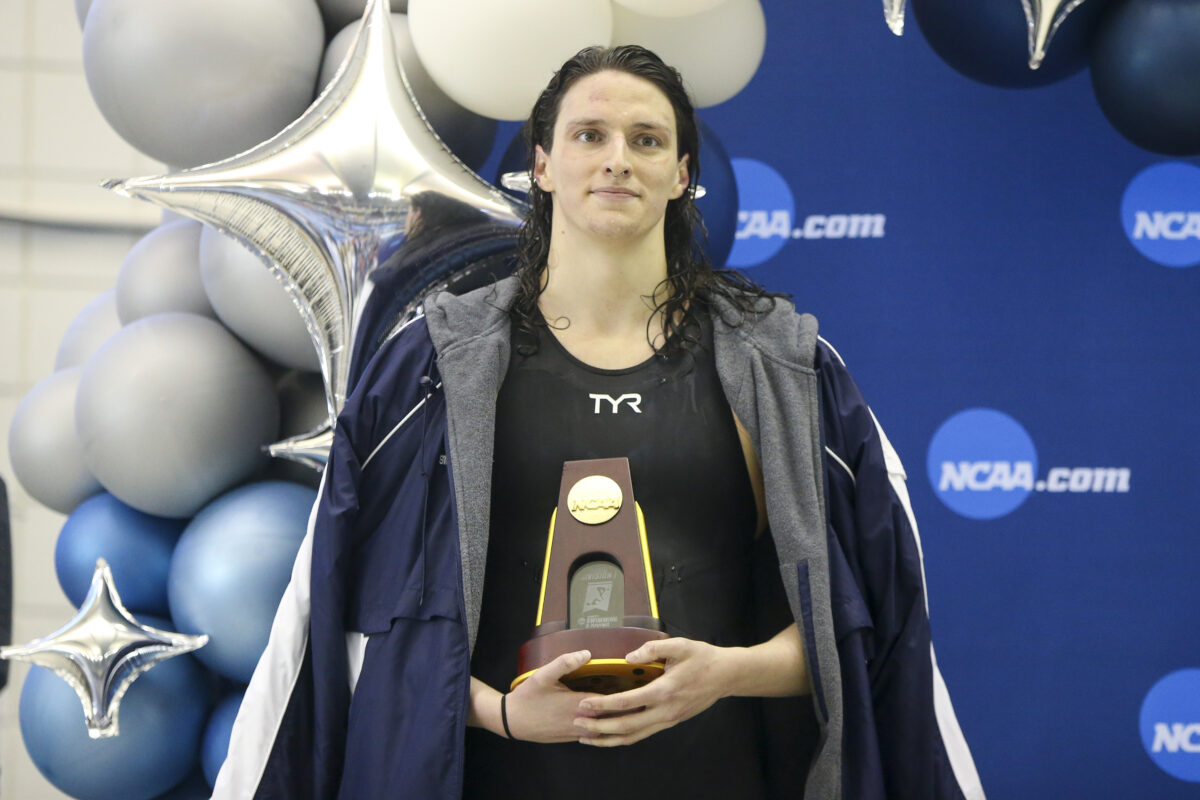 University Head Repeats False Claim
Ahead of Kirk's speech, UC Davis Chancellor Gary S. May released a video, addressing the "distress" shared with him by students who opposed Kirk's scheduled speech.
May called Kirk "a well-documented proponent of misinformation and hate who has advocated for violence against transgender individuals." He went on to say that Kirk's yet-to-be-delivered speech would be "loathsome and hurtful" to him "and to others" in their "campus community."
In a reaction video to May's statement, Kirk threatened to sue May for claiming Kirk had advocated for violence against transgender people.
"I've never done that. That is a lie," Kirk said.
In her op-ed, Holzer said, "while the First Amendment protects hate speech, it also protects our right to protest this speech."
"Charlie Kirk has a right to speak, and the Davis community has a right to show him he's not welcome," she asserted. "My overwhelming inclination is to demand UC Davis get ahead of the situation and uninvite Kirk. But there's no legal basis for doing so. Even calling for legal reform to curb the trend of fascists speaking on campus opens the door to First Amendment restrictions that could have huge, unintended ramifications."
Violence Outside the Event
Kirk's speech was hosted by the UC Davis chapter of conservative student organization Turning Point USA, which Kirk founded.
Videos posted on social media show students and rioters harassing and intimidating event attendees. Others are seen smashing windows and spray-painting the transgender flag on the building.
Many of the rioters used umbrellas to conceal their identities.
According to a statement from UC Davis, rioters broke 10 panes of glass in the doors to the venue. They tossed eggs, used pepper spray, and blocked people from entering the building. A police officer was injured when he was jumped on from behind and shoved to the ground.
One vandal, who was arrested and charged with "misdemeanor vandalism and resisting arrest," was not even associated with the school. The identity of the other, charged with "vandalism, resisting arrest, and threats on a police officer," is unknown.
"As a public university, we must uphold the right to free speech, as guaranteed under the First Amendment of the U.S. Constitution, even when that speech may be hateful, offensive or abusive," the UC Davis statement reads. "Our campus's Principles of Community affirm the right of freedom of expression within our community, including the right to protest speech we oppose. UC Davis is committed to supporting a campus environment that is inclusive and respectful to people of all backgrounds and dedicated to the pursuit of deeper understanding through the free and civil exchange of ideas."
The Epoch Times reached out to Kirk, Holzer, The Sacramento Bee, and May for comment.


[ad_2]

Source link