SAN CLEMENTE, Calif.—Landslides brought on by recent heavy rainstorms forced evacuations March 15 after some coastal apartment buildings near Pico Beach began to collapse toward the ocean.
Around 8:20 a.m. Wednesday, Orange County Fire Authority crews responded to the landslide and evacuated residents living on the 1500 block of Buena Vista. No injuries were reported.
One Orange County resident Diana, who did not provide her last name, said she had come to see the landslide for herself.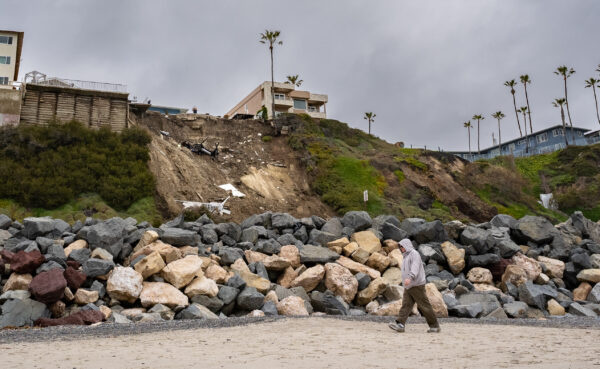 "I used to spend my summers here as a child, great memories," she told The Epoch Times. "This landslide is so sad, and I hope it is repairable."
Four cliffside apartment buildings were red-tagged, meaning they are now too dangerous to be inhabited, according to the Orange County Fire Authority.
Portions of Buena Vista in the area remain closed and beach trail access below the landslide also remains off-limits due to the instability of the cliffside area.
Residents have been urged to avoid the area.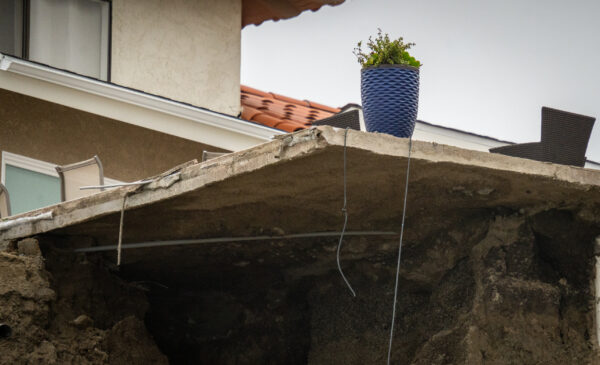 "We're closely watching the adjacent neighborhood here … I would strongly encourage residents in the surrounding area to be prepared to evacuate should the [evacuation order] be extended," fire authority Cpt. Thanh Nguyen said.  "We're coming up with a plan for what we're going to do next."
This is a developing story. Please check back for updates.
City News Service contributed to this report.