Schumer Caught on Hot Mic Warning Biden Democrats 'Going Downhill' in Georgia Senate Race
Senate Majority Leader Chuck Schumer (D-N.Y.) was overheard on a hot mic on Thursday telling President Joe Biden that Georgia's Senate race was "going downhill" for Democrats.
"The state where we're going downhill is Georgia. It's hard to believe that they will go for Herschel Walker," Schumer can be heard telling Biden at the airport in Syracuse, New York.
Walker, a former NFL and college football star running back, is campaigning against Democrat Sen. Raphael Warnock (D-S.C.) in a heated race for Georgia's Senate seat.
With fewer than two weeks until the midterm elections, a recent Monmouth University poll released on Oct. 26 found the race remains close, showing 48 percent of voters definitely, or probably, voting for Warnock, while 45 percent said the same thing about Walker.
"The poll does not attempt to predict turnout, but past voter history metrics and self-reported enthusiasm give a picture of a range of possible outcomes," Monmouth University noted.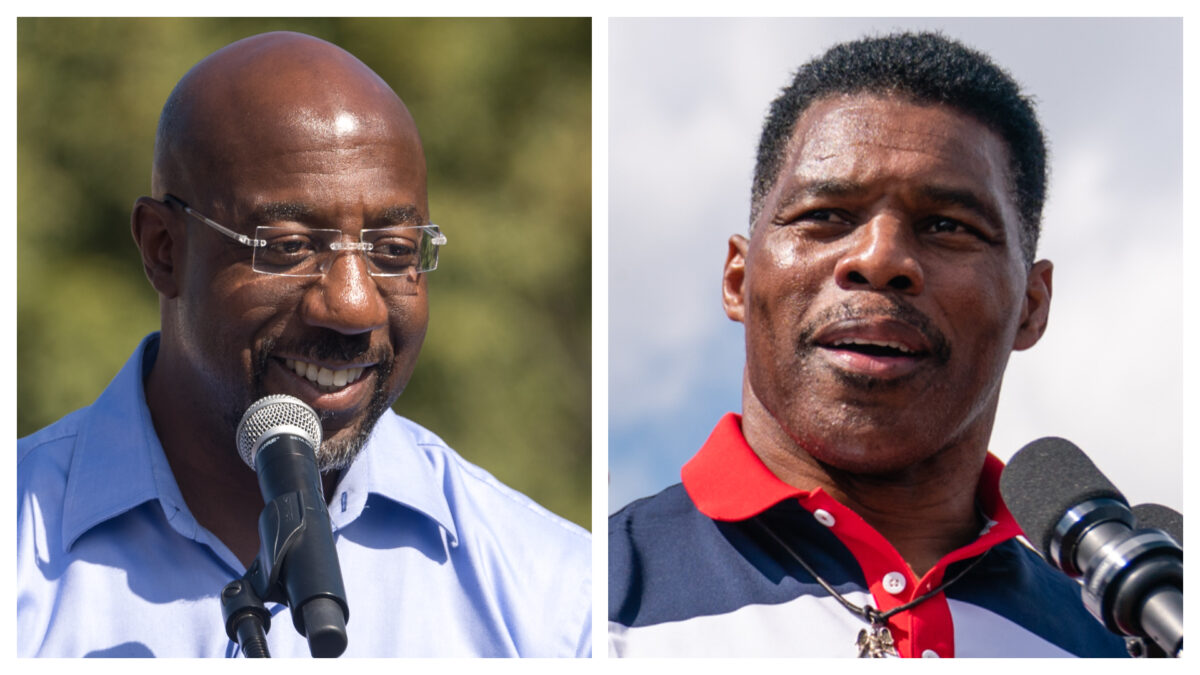 Schumer also mentioned the state's high number of early voters for the 2022 midterm elections, describing it as "huge."
In a statement on Twitter, Georgia Secretary of State Brad Raffensperger confirmed that more than a million votes had already been cast in the state as of Oct. 25.
Gabriel Sterling, chief operating officer of the Georgia secretary of state's office, also said during a press briefing that day that Georgians are continuing to cast their votes in record numbers. The deputy secretary of state noted that on Oct. 25 alone, 100,000 absentee ballots were received, while 124,000 Georgians voted in person.
The outcome of Georgia's high-profile and expensive Senate contest is among a handful of races nationwide that could tip the upper chamber in favor of either party.
'We're in Danger'
Additionally, Schumer was overheard in another exchange at the airport in Syracuse on Thursday telling Biden that Democrats are "in danger" of losing Pennsylvania, though the leader of the Senate Democrats noted that the rocky debate performance of Lt. Gov. John Fetterman "didn't hurt" them too much.
"That seat. We're in danger of that seat," said Schumer, adding in relief that Fetterman's debate "didn't hurt us too much in Pennsylvania."
Fetterman, who experienced a stroke five months ago, appeared onstage earlier this week to debate rival Republican Dr. Mehmet Oz as the two vie for a key Senate seat.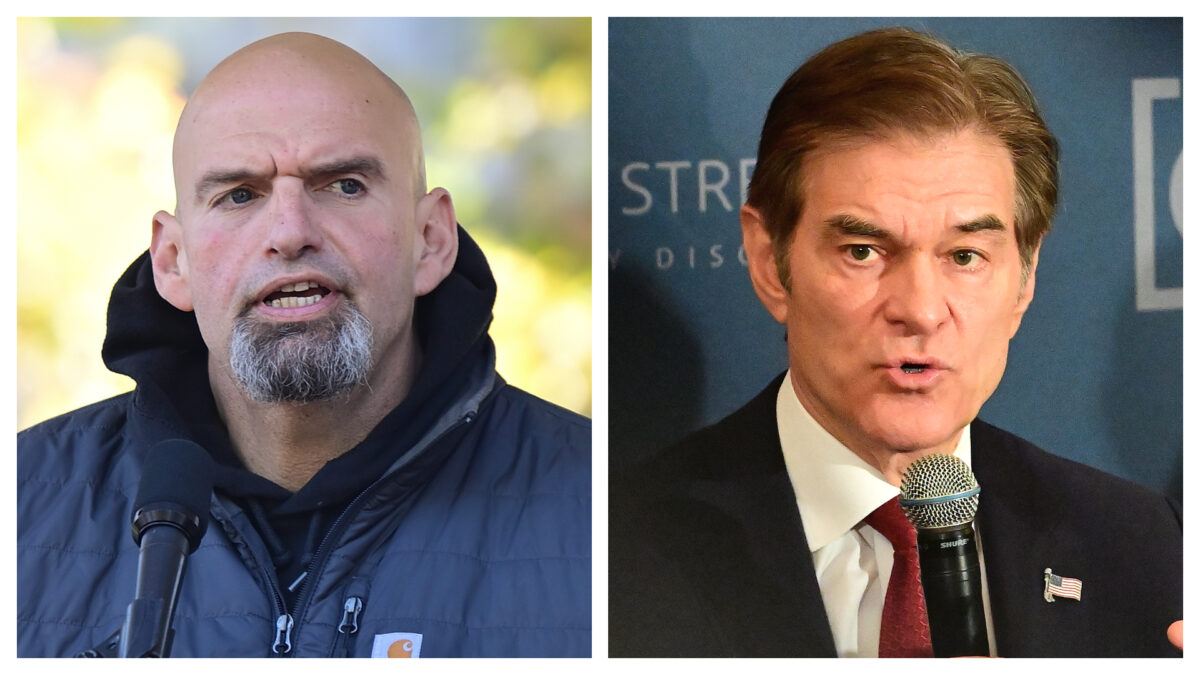 The impact of the stroke was apparent during the debate as Fetterman used closed-captioning posted above the moderator to help him process the words he heard, which led to occasional awkward pauses.
Fetterman's shaky performance fueled concern among some Democrat leaders that his appearance may have been a mistake, especially during the crucial closing days of the contest.
Reports and public records, meanwhile, indicate that President Biden and Vice President Kamala Harris will head to Pennsylvania on Oct. 28 and make a rare joint appearance to campaign on behalf of Senate hopeful Fetterman.
The joint appearance by Biden and Harris shows how much is at stake in the race as Democrats and Republicans vie for control of the 50–50 split upper chamber.
According to a compilation of polls put together by FiveThirtyEight, Fetterman currently has a 1.9-point lead over Oz.
Tom Ozimek contributed to this report.
From NTD News