Sen. John Kennedy (R-La.) said the Silicon Vally Bank (SVB) crisis could have been avoided, had the bank's executives and federal regulators done their job on risk management.
Speaking on the Senate floor on March 15, Kennedy emphasized that SVB Bank wasn't broke but it had a liquidity problem.
"If the management of Silicon Valley Bank had known the difference between a banking textbook and an L.L. Bean catalog, Silicon Valley Bank would have never bought securities that are so sensitive to interest rate[s] without hedging that risk, and it's a very easy thing to do," Kennedy said. "Honestly, it's banking 101."
To shore up its balance, SVB announced on March 8 that it had sold $21 billion worth of securities at a $1.75 billion loss and it would sell $2.25 billion in common equity and preferred convertible stock. The securities had lost much value after the Federal Reserve launched an aggressive campaign of interest rate increases last year.
Kennedy said he was "appalled" that SVB didn't hedge the risk.
"I'm appalled the bankers at Silicon Valley Bank didn't do it. I mean, it was bone-deep, down to the marrow stupid," he said.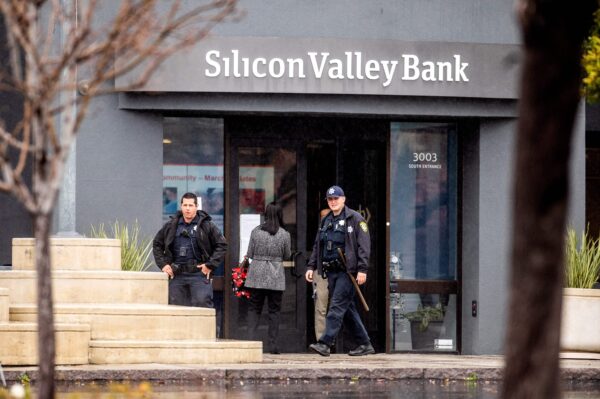 SVB, the nation's 16th largest bank with about $209 billion in total assets, collapsed on March 10, after depositors rushed to withdraw money over concerns about the bank's solvency. The Federal Deposit Insurance Corporation (FDIC) has now assumed control of the bank.
Aside from what bankers at SVB should have done, Kennedy said the crisis could have been prevented two other ways.
Regulators
The Louisiana senator dismissed arguments from Democrats, who claimed that the bank's failure was the result of a bill former President Donald Trump signed off in 2018 that rolled back the Dodd-Frank Financial Reform Act.
"There's been a lot of talk about 'Silicon Valley Bank wasn't being regulated because of a bill passed back in 2018 or 2019.' That's not true," he said. "Silicon Valley Bank was heavily regulated. It had to file regular reports with the federal banking regulators. It was subjected to stress testing. It was subjected to liquidity stress testing."
Nevertheless, the senator noted that federal regulators did not do their job.
"Where were the regulators? Where were they?" he asked. "You couldn't have found them with a search party."
He added, "All regulators had to do was read the reports that Silicon Valley Bank was submitting, and they would have seen the problem."
"I guess they were asleep, but this whole debacle could have been avoided if the regulators had just done their job and stepped in and said, 'Silicon Valley Bank, what you're doing is dumb, and you can't do it anymore.' That would have avoided it," he said.
FDIC
Kennedy, who serves on the Appropriations, Banking, Budget, Judiciary, and Small Business Committees, said the FDIC should have put in the work to find a buyer for SVB.
"There's been a lot of talk about, well, they had an auction for the bank, and nobody wanted it. That's not true," Kennedy said. "There were buyers, but the problem was that the people at the FDIC do not like bank mergers."
"Some bank mergers make sense. Some bank mergers don't make sense. In this case, it would have made extraordinary sense. And, so, the folks at the FDIC stalled and re-stalled, and then we had mass panic," he added.
On March 12, the Treasury Department, the Federal Reserve, and the FDIC issued a joint statement, saying that "depositors will have access to all of their money starting Monday, March 13."
"No losses associated with the resolution of Silicon Valley Bank will be borne by the taxpayer," the federal regulators said.
The next day, President Joe Biden sought to ally concern about the possibility of the SVB crisis spreading across the U.S. financial system.
"Americans can rest assured that our banking system is safe. Your deposits are safe," Biden said. "Let me also assure you: We will not stop at this.  We'll do whatever is needed on top of all this."
"So if we had done any one of those three things, any one of those three things, this mess could have been avoided," Kennedy said.