Senate Democrat Says Sinema's Defection Changes Nothing But Some Experts Disagree
Reactions have been mixed as to the significance of Arizona Sen. Kyrsten Sinema's recent announcement that she quit the Democratic Party and registered as an independent, ranging from views that it changes "nothing much" to the move being "nothing but a Dem loss."
Sinema said in a recent statement on social media and an op-ed in the Arizona Republic that she was leaving the Democrats because she's fed up with what she described as a "broken partisan system in Washington" that makes a priority of denying the rival party a win rather than "delivering for all Americans."
But while the move is certainly symbolic, there are questions about whether it's also substantive.
Sen. Jon Tester (D-Mont.) told NBC's "Meet the Press" on Sunday that Sinema's defection does not "functionally" change the Senate as it still leaves the Democrats with 50 seats in the upper chamber, enough for a majority if Vice President Kamala Harris casts the tie-breaking vote.
"Functionally, I don't think that changes a thing," Tester said. "She's going to continue to caucus with the Democrats, so we'll still have the committee structures that we've had before."
While Sinema has said she wouldn't be caucusing with the GOP, she has not explicitly said she intends to caucus with the Democrats. However, Senate Majority Leader Chuck Schumer (D-N.Y.) said in a statement that she would be keeping her committee assignments, suggesting she may intend to caucus with the Democrat party as an independent.
Striking a similar tone as Tester, Sen. Bernie Sanders (I-Vt.) told CNN's "State of the Union" that for the Democrats, "nothing much has changed in terms of the functioning of the U.S. Senate."
Sanders, an independent who caucuses with the Democrats, said he believes the reason Sinema decided to break with the Democrat party has "probably a lot to do with politics back in Arizona," speculating on the reason for her defection.
But several sources told The Epoch Times that Sinema's defection is more than symbolic, including making Schumer's job in the Senate more challenging and empowering Sinema to push for policies that will benefit her Arizona constituents.
Arizonians 'Don't Line Up To Do What We're Told'
For her part, Sinema has said she quit the Democrat party because of bitter partisan division in Washington that she said Arizona voters find frustrating.
"While Arizonans don't all agree on the issues, we are united in our values of hard work, common sense and independence," she wrote in her op-ed in the Arizona Republic.
"We make our own decisions, using our own judgment and lived experiences to form our beliefs. We don't line up to do what we're told, automatically subscribe to whatever positions the national political parties dictate or view every issue through labels that divide us," she added.
In a video posted on Twitter, she insisted Arizonians don't care that much about political labels and aren't asking if certain policy ideas are Republican or Democrat. Rather, they fundamentally want to see policies adopted that benefit their families and communities.
"Registering as an Independent and showing up to work with the title of Independent is a reflection of who I've always been. And it's a reflection of who Arizona is," Sinema said.
'Not Just Symbolic'
Sinema has been a thorn in the side of some of the Democrats' more progressive policy efforts, such as opposing ending the Senate filibuster and voting against a proposed federal minimum wage bump to $15 an hour.
Irina Tsukerman, a lawyer and president of Scarab Rising, Inc., told The Epoch Times in an emailed statement that Sinema's defection gives her more leverage to negotiate with both parties as the Democrats' margin in the Senate has become razor thin.
Democrats "will face same challenges as in the past two years in having to negotiate with Republicans and with Sinema having greater personal power and latitude, will likely have to compromise more heavily on issues involving Arizona," Tsukerman said.
"The impact of her departure will be substantive, not just symbolic," she said, insisting that Sinema's departure will force the Democrats to reconsider some of their positions on key issues, especially more radical ones like the ones around fighting climate change.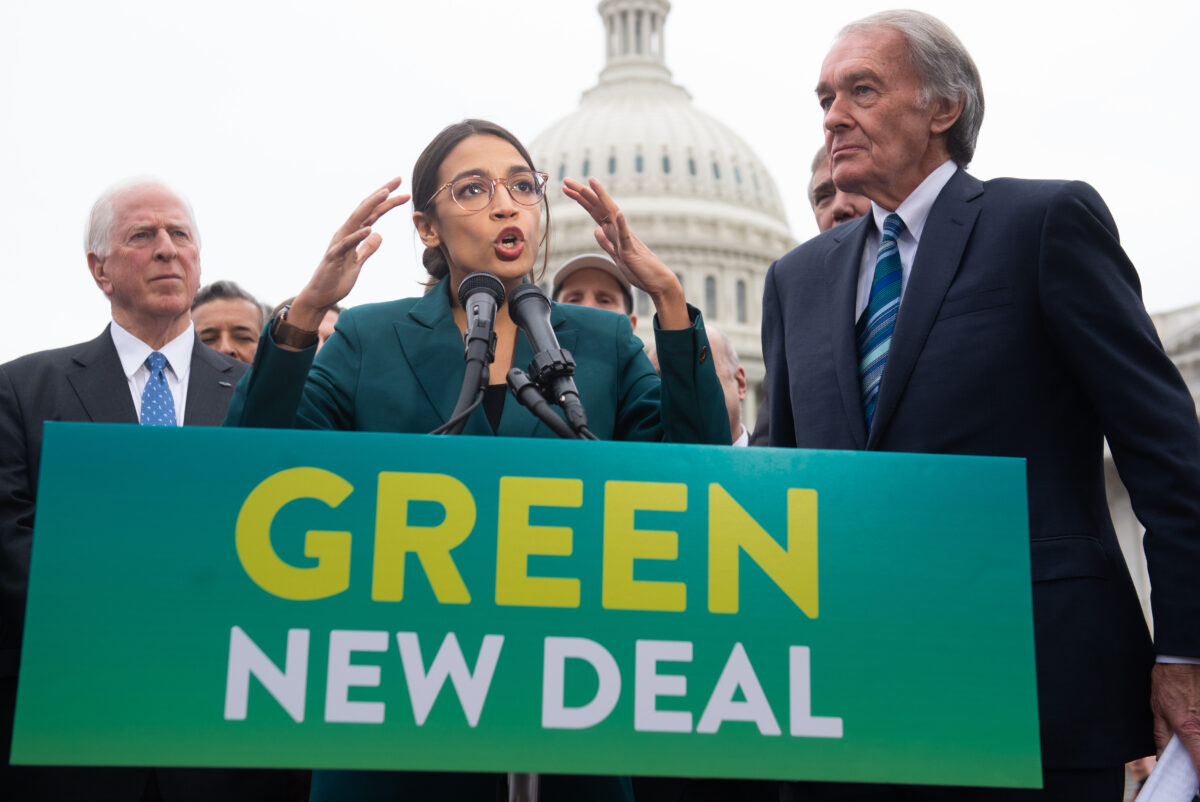 Adam Kinsey, a Democrat campaign consultant, told Axios he believes Sinema's switch to independent will make life harder for the Democrats in 2024 if she chooses to run, as she might siphon off some votes away from the Democrat candidate.
Aron Solomon, the head of strategy at Esquire Digital, told The Epoch Times in an emailed statement that he thinks Sinema's move is "more than symbolic" as it takes some of the momentum away from the Democrats.
'We're at 50–50'
Sinema's surprise announcement came just days after the Democrats secured an absolute majority in the Senate following Raphael Warnock's Georgia runoff win.
Warnock's victory over Senate candidate Herschel Walker gave the Democrats a 51–49 margin in the upper chamber, which Sinema's defection slims to 50–49–1.
That's not enough for Democrats to lose control of the Senate, even if Sinema votes with Republicans for a 50–50 split, since Vice President Kamala Harris can cast a tie-breaking vote.
Still, it does mean that Democrats have less leeway on vote counts and must work to build support among every single one of their caucus members to pass legislation.
Aron Solomon, the head of strategy at Esquire Digital, told The Epoch Times in an emailed statement that Sinema's defection is "more than symbolic."
"From a practical perspective, we're at 50–50 again," Solomon said.
"No way the Dems can count on someone who is going to sit with the independents, especially when, unlike Sanders and among, she can't be counted on to caucus with them," he added.
Two other senators—Sanders and Angus King of Maine—are registered independents but caucus with Democrats.
But while Sanders and Tester appear confident that it'll be more or less business as usual on Capitol Hill despite Sinema's defection, Solomon insisted that her departure "takes all the wind out of their sails."
"This defection is nothing but a Dem loss—they really lose face here," he added.
Amani Wells-Onyioha, operations director at a Democrat-aligned political consulting and campaigning agency, expressed a similar sentiment, telling The Epoch Times in an emailed statement that her leaving "unfortunately does make the majority less stable."
"It does tic away at our majority so that is the biggest consequence here," she added. "Kamala will have to be used as a tie-breaker if the Democrats do try to push any major legislation forward."
At the same time, Wells-Onyioha said Sinema's defection should be viewed by Democrats as a "relief" so that "we can finally stop pretending that Sinema is an ally or party mate to us in any way."