SoCal Company Delivers Holiday Joy
As the holiday season approaches, one of the nation's largest RV rental and sales companies has joined KABC's Stuff-a-Bus Toy Drive to spread Christmas cheer to local families and charities.
El Monte RV, located in Santa Fe Springs, held its own "Stuff-an-RV" that ultimately delivered bikes, scooters, dolls, race cars, sports equipment, and more to the Los Cerritos Center shopping mall.
"As a company that understands the importance of making memories, giving back to the community, and helping families in need, El Monte RV took great pride and honor to be part of a wider-reaching program with KABC's this year," Tom Wigginton, of the RV company, told The Epoch Times.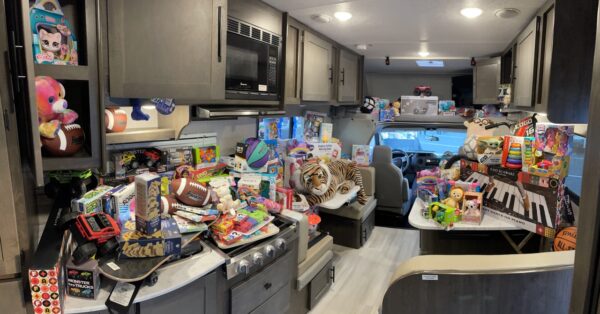 The company has donated gifts to toy drives the last handful of years, but never before with KABC, Wigginton said.
"This is the first year where we are filling up a motorhome, and it will be the largest effort on our part to support the community," he said.
According to Wigginton, the number of toys and other items the company collected this year, had at least doubled from previous efforts.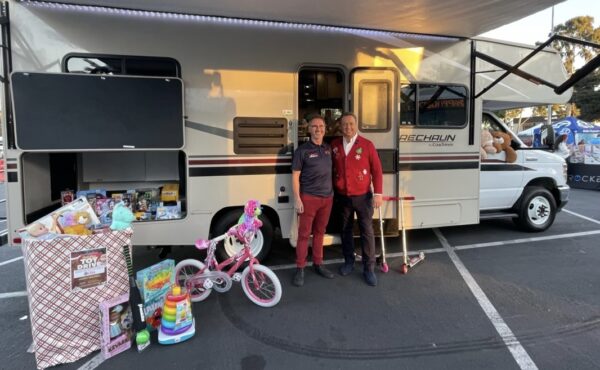 Most, he said, were donated by company employees.
Wigginton added that many families are experiencing more financial difficulties this year —especially due to the pandemic and inflation—and it is great to be able to lend a hand.
"There's still a lot of families that are recovering from the pandemic," he said. "It's always nice to be able to extend our support, especially during the holiday season to families that might be struggling."
Additionally, Wigginton said that they hope this act of kindness will encourage more people to help others to create a more memorable holiday season.
"If we can motivate and inspire a few more people to drop off toys, that can mean the difference between a wonderful Christmas and something much less," he said.