The Special Counsel appointed by Attorney General Merrick Garland to investigate whether any person broke the law in handling classified documents found in an office and at the home of President Joe Biden previously oversaw prosecutions related to improper handling of classified information when he served as U.S. Attorney for Maryland.
Special Counsel Robert Hur, also a former federal prosecutor, oversaw some of the "most significant cases in history" regarding the prosecution of a former National Security Agency (NSA) contractor and employee who both mishandled classified information, the DOJ said in a release when Hur resigned as U.S. Attorney.
The DOJ added those prosecutions under Hur's leadership helped to "safeguard sensitive, classified information."
Hur served as the U.S. Attorney for Maryland from 2018, when he was appointed by then-President Donald Trump, to February 2021. The U.S. Attorney's Office for the District of Maryland is one of the nations largest and busiest, according to the DOJ, serving more than six million people.
Hur also created the Office's first National Security and Cybercrime Section and doubled the number of prosecutors assigned to national security and cybercrime matters, the DOJ added.
Classified Material Prosecutions Under Hur's Leadership
The cases involved Harold Martin, a former NSA contractor "who stole and retained classified material over two decades and stored it in his home and car, and Nghia Hoang Pho, a former NSA employee who removed and kept at his home massive troves of highly classified national defense information."
Martin was sentenced in 2019 to nine years in federal prison, followed by three years of supervised release for "willful retention" of the classified national defense information.
"For nearly 20 years, Harold Martin betrayed the trust placed in him by stealing and retaining a vast quantity of highly classified national defense information entrusted to him," Hur said in a release at the time Martin was sentenced. "This sentence, which is one of the longest ever imposed in this type of case, should serve as a warning that we will find and prosecute government employees and contractors who flagrantly violate their duty to protect classified materials."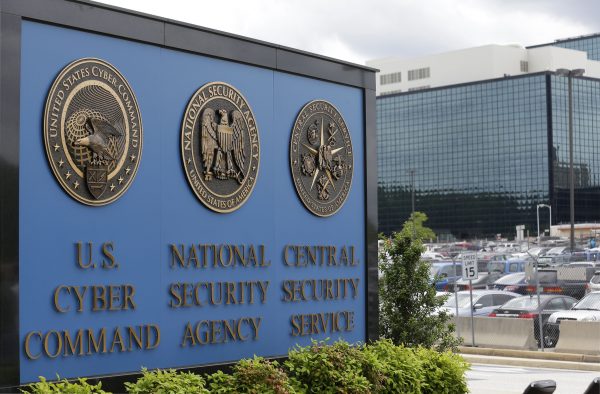 DOJ said Martin was assigned as a contractor at a number of government agencies from 1993 through 2016, during which he was required to receive and maintain a security clearance. He held security clearances up to Top Secret and Sensitive Compartmented Information (SCI) at various times.
Top Secret classification means unauthorized disclosure could be reasonably expected to cause grave damage to the national security of the United States. An SCI designation is for extremely sensitive information, according to DOJ.
DOJ said at the time crimes such as Martin's not only create risks of unauthorized disclosure, but "often require the government to treat the stolen material as compromised, resulting in the government having to take remedial actions including changing or abandoning national security programs."
Pho was sentenced to 66 months in prison followed by three years of supervised release for willful retention of classified national defense information, DOJ said in a 2018 news release announcing his sentencing. He removed massive troves of highly classified national defense information without authorization and kept it at his home. DOJ said Pho also had Top Secret and SCI security clearances.
"Removing and retaining such highly classified material displays a total disregard of Pho's oath and promise to protect our nation's national security," Hur said after Pho's sentencing. "As a result of his actions, Pho compromised some of our country's most closely held types of intelligence, and forced NSA to abandon important initiatives to protect itself and its operational capabilities, at great economic and operational cost."
Pho began working on Tailored Access Operations (TAO) at the NSA in 2006, which involved "operations and intelligence collection from foreign automated information systems or networks, as well as actions taken to prevent, detect and respond to unauthorized activity within Department of Defense information systems and computer networks, for the United States and its allies."
He also was found to have retained Top Secret and SCI documents and writings in both hard copy and digital formats in his Maryland home.
Garland's Appointment
Attorney General Merrick Garland announced Thursday Hur was appointed to conduct an investigation of matters subject to an initial investigation by U.S. Attorney John R. Lausch Jr. related to the possible unauthorized removal and retention of classified documents or other records discovered at an office of the president and his private Delaware residence.
Hur was appointed after Lausch recommended him due to being unable to commit to any long-term investigation because of his own impending departure from the DOJ. Hur was not present at a press conference announcing the Special Counsel by Garland, but issued a brief statement released by the DOJ.
"I will conduct the assigned investigation with fair, impartial, and dispassionate judgment," Hur said. "I intend to follow the facts swiftly and thoroughly, without fear or favor, and will honor the trust placed in me to perform this service."