Pennsylvania is officially a border state, courtesy of Texas Gov. Greg Abbott who announced Tuesday the departure of the first group of migrants, who illegally entered the United States through the Texas-Mexico border, to be bused to Philadelphia.
In addition to Washington, D.C., New York City, and Chicago, sanctuary city Philadelphia will now be a drop-off location for Texas' busing strategy, a statement from Abbott's office said.
President Joe Biden's open border policies are overwhelming border communities in Texas, the statement said.
"Since April, Texas' busing strategy has successfully provided much-needed relief to our border communities overwhelmed by the historic influx of migrants caused by President Biden's reckless open border policies," Abbott said in the statement.
"Until the Biden Administration does its job and provides Texans and the American people with sustainable border security, Texas will continue doing more than any other state in the nation's history to defend against an invasion along the border, including adding more sanctuary cities like Philadelphia as drop-off locations for our busing strategy."
The migrants will be dropped off Wednesday morning at William H. Gray III 30th Street Station, which is a major transportation hub in the city, featuring bus and Amtrak train service.
Philadelphia Mayor Jim Kenney has long-celebrated and fought for sanctuary city status, making the city an ideal addition to Texas' list of drop-off locations, Abbott's statement said.
Philadelphia Ready
Philadelphia's Mayor Jim Kenney responded with a statement of his own.
"As a proud welcoming city, we will greet our newly arrived neighbors with dignity and respect. City agencies, Office of Emergency Management mass care partners, immigrant leaders, and immigrant-serving nonprofits are working together to welcome, assist, and provide support to these individuals and families." Kenney said in the statement.
"Philadelphians know that diversity is our strength, and we want to acknowledge the generosity and compassion we have already seen from residents and community partners."
The city will work to strengthen systems of support for newcomers, he said.
"It is truly disgusting to hear today that Governor Abbott and his Administration continue to implement their purposefully cruel policy using immigrant families—including women and children—as pawns to shamelessly push his warped political agenda," Kenney said.
"Sadly, racism and human cruelty have historically been intertwined in how immigrants are received by and within this country, something the previous presidential administration openly and actively encouraged. Since this disturbing policy of busing immigrants in an uncoordinated way began occurring without warning in other cities, various city agencies have been arduously working with our community partners to ready the city to receive these individuals."
In April, Abbott directed the Texas Division of Emergency Management to charter buses to transport migrants from Texas to Washington, D.C. In August, the governor declared New York City and Chicago as additional drop-off locations.
Since the beginning of this busing strategy in the spring, thousands of migrants have been transported to these sanctuary cities, easing the stress on Texas' overwhelmed border communities.
Not the First Time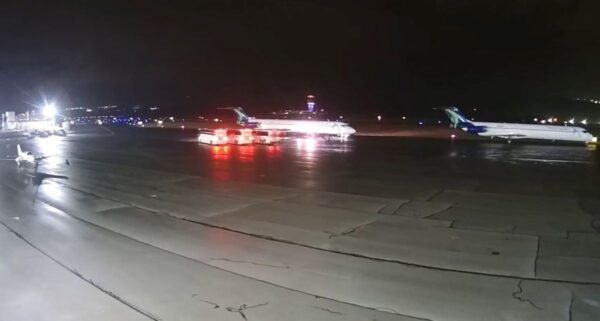 It is impossible to predict if these people will stay in Pennsylvania or hop on a train to a different destination. But they won't be the first large group of legal and illegal immigrants Pennsylvania has hosted.
On Christmas day, 2021, an airplane full of immigrant children and chaperones landed at the Wilkes Barre-Scranton International Airport. The children were loaded onto buses and sent somewhere in Pennsylvania or neighboring New York or New Jersey. They were sent by the U.S. departments of Homeland Security and Health and Human Services. There were other planes too.
More than 25,000 Afghan evacuees entered the United States through Philadelphia International Airport in October 2021 as they fled Afghanistan. The city does have an infrastructure of nonprofit groups that work with immigrants.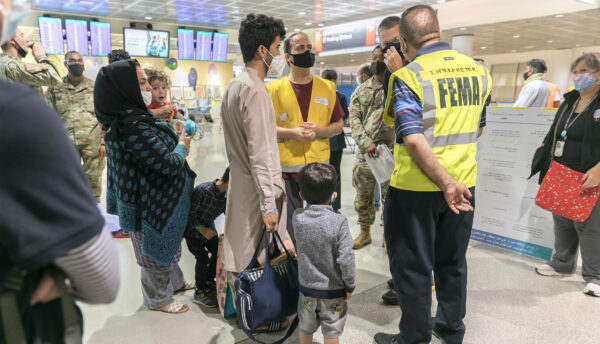 Since the summer, Philadelphia's Office of Immigrant Affairs and the Office of Emergency Management have been preparing for the potential arrival of migrants via unplanned and uncoordinated bus routes from southern states.
The agencies have been meeting and coordinating regularly with nearly 15 local community-based organizations and partners to plan a local response, including preparations for immediate reception and shelter space, emergency health screening, food, water, language interpretation, and more. The group has been meeting since August when community leaders alerted the city to the increased bussing to nearby cities of Washington, D.C., and New York City.
City authorities are working with community partners to arrange for medical triage and follow-up for any new arrivals in need of medical care.
Philadelphia's Office of Immigrant Affairs and the Mayor's Fund for Philadelphia have launched the Philadelphia Welcoming Fund for anyone to make donations to local efforts to welcome immigrants, refugees, and asylum seekers arriving in Philadelphia.
The funds collected by the Welcoming Fund will be given to nonprofit organizations in the Philadelphia area that are supporting new arrivals.