Texas Governor Signs Bill to Make Electoral Fraud Second-Degree Felony
Texas Gov. Greg Abbott signed a bill into law last week that makes intentionally altering ballots or election reports a second-degree felony, which is punishable by up to 20 years in jail.
The bill, HB 574 (pdf), specifies that "knowingly or intentionally" counting invalid votes or refusing to count valid votes, or altering the report to include invalid votes or exclude valid votes, is a second-degree felony offense. The Act goes into effect on Sept. 1.
According to the Texas Penal Code, the punishment for a second-degree felony is jail time no more than 20 years or less than two years, with an optional fine of up to $10,000.
Previously, it was a Class A misdemeanor to intentionally make a vote cast under false pretenses or provide misleading statements or representation on election-related documents, which is punishable by up to one year in jail with an optional fine of up to $4,000.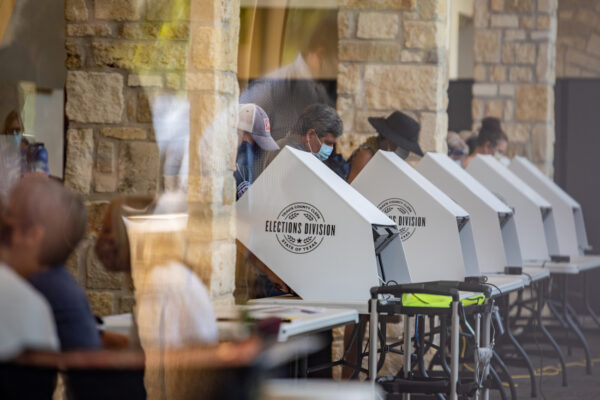 Abbott didn't make any comments about signing the law, but said last month that election integrity legislation is one of the current sessions' "must-pass emergency items."
Supporters of the bill said it would protect the integrity of elections and give prosecutors more tools to enforce the law.
Opponents argued that the bill could create a chilling effect among individuals seeking to be election workers by "threatening serious criminal penalties over genuine disagreements on the validity of evaluated ballots," according to the state House research organization report (pdf).
The Republican-led legislature has passed a series of election-related bills and delivered them to Abbott's desk for signature.
One of them, HB 2283 (pdf), which was delivered to Abbott on May 31, prohibits county election officials from accepting a donation over $1,000 or using the donation to administer elections.
The bill was introduced in response to Facebook CEO Mark Zuckerberg's roughly $400 million donations for elections to counties nationwide, the Center Square reported.
Another, SB 598 (pdf), was sent to Abbott on June 1. The bill requires voting machines used in elections to be auditable. It further requires voting systems to be disconnected to any external networks, including the internet. It also requires risk-limiting audits of certain election results and requires the secretary of state to conduct an audit pilot program.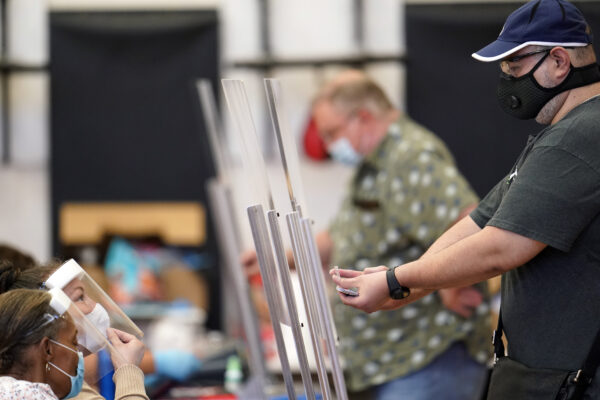 On May 27, SB 1111 (pdf) was sent to Abbott's desk. That bill prohibits a person from establishing residence with the intention to influence an election, and a voter can only register the physical dwelling place as the voter's address, not PO box's or similar location.
Then on May 29, SB 1113 (pdf) was sent to the governor. The bill requires the registrar to timely approve, change, or cancel a voter's registration under applicable law. Otherwise, the secretary of state may withhold funding from election officials.
And on May 30, a comprehensive election reform bill, SB 7, failed to pass the House when House Democrats staged a walkout to break the quorum needed that night.
SB 7 (pdf) gives more power to poll watchers by granting them more access inside polling areas while creating new penalties against election officials who restrict poll watchers' movements. The proposal would also allow a judge to void the outcome of an election if the number of fraudulent votes could change the result.
The bill also specifies that officials who send mail-in ballots to people who didn't request them could also face criminal penalties.
Abbott called Democrat lawmakers' walkout "deeply disappointing and concerning." He said he would veto legislature funding and call a special session to revisit the bill.