Texas's Largest County to Be Scrutinized Again With Second Election Audit
Random audit questioned by Democrats, applauded by Republicans after votes go missing in 2022
Harris County, the largest county in Texas, was randomly selected to undergo a second election audit by the secretary of state's office, drawing sharp criticism from Democrats.
Harris County, home to Houston and with over 4 million residents, is currently undergoing a state-run forensic audit of the 2020 election. The Democratic-controlled county has been heavily scrutinized for allowing drive-thru and 24-hour voting during the pandemic.
State auditors are looking at some 3,000 potential noncitizens on the voter rolls in Harris County, which is currently attempting to verify the citizenship of those flagged by the state.
More problems occurred during the March 2022 primary elections in Harris County. Isabel Longoria, the county's election administrator, quit after 10,000 uncounted votes were discovered after the primary.
While Longoria served as election administrator, Harris County missed the mandatory 24-hour state deadline to have all ballots counted. During the weekend following election day, officials announced that about 10,000 mail-in ballots from 6,000 Democratic voters and 4,000 Republican voters were discovered missing from the original election night count.
Harris County is one of four counties up for a new audit. Cameron, Guadalupe, and Eastland counties were selected as well. The secretary of state's office drew the counties out of a bucket live on Facebook July 28, according to Sam Taylor, a secretary of state spokesman. That means local and state elections from 2021–2022 in the four counties will be audited under an election integrity law passed by the state's Republican-led legislature last year.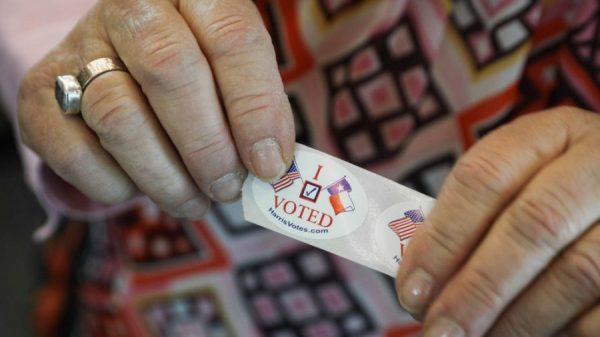 The election law requires four counties to be randomly audited every two years—two with a population over 300,000 and two counties with lesser populations. Eighteen of Texas's 254 counties have populations greater than 300,000, meaning the state's large urban counties will be audited more frequently.
The state will pay for and conduct the county audits after the November elections in even-numbered years.
Harris County Attorney Christian Menefee, a Democrat, questioned if the process to select his county for another audit was indeed by chance.
"Yea, ok. I'm sure the state's selection of Harris County was 'randomized' as the Election Code requires. Just like it was a random coincidence when last year the state announced an audit of our 2020 election hours after Trump sent @GregAbbott_TX a public ltr calling for an audit," he said on Twitter.
Menefee was referring to former President Donald Trump's Sept. 23, 2021, open letter to Texas Gov. Greg Abbott, whom Trump has endorsed for reelection in November, pushing for a more thorough forensic audit of the 2020 election.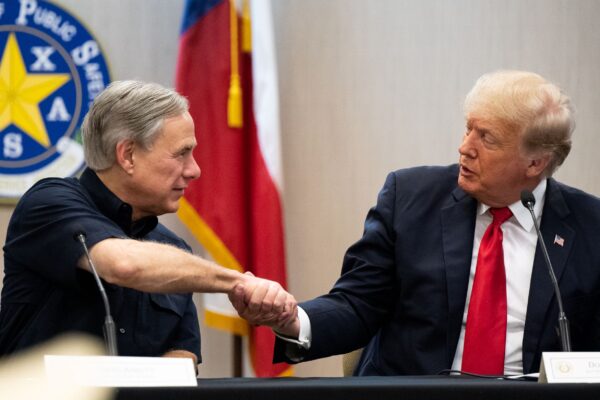 Taylor told The Epoch Times that the Texas Secretary of State's Office gave counties a link 24 hours in advance to watch the process live.
"The county attorney is spreading conspiracy theories," Taylor said. "It begs the question: Why are they so opposed to their elections being audited?"
​​Roxanne Werner, director of communications for the Harris County attorney, released a statement to The Epoch Times saying the county would comply with a second audit, but still, they were a waste of time and resources.
"Voters should be asking themselves what purpose these audits serve beyond wasting taxpayer money. As has been shown time and again, our elections are secure. The entire premise of these audits—that there is widespread fraud in our elections—is false," the statement said.
The statement characterized the Facebook drawing as "scraps of paper in a bucket" that didn't "instill confidence in our democracy."
Harris County Democratic Party Chair Odus Evbagharu issued a similar statement questioning the drawing: "It seems an ironic twist of fate that Harris County would be selected—at random—for another election audit. I'd like to say we are gobsmacked by this news, but almost nothing surprises us now."
In December, the secretary of state's office announced the results of the first phase of the 2020 election audit that focused on four of the state's largest counties—Harris, Collin, Dallas, and Tarrant. President Joe Biden carried all the counties except for Collin.
The preliminary findings included over 11,000 potential noncitizens registered to vote statewide. Of these, 327 records were identified in Collin County, 1,385 in Dallas County, 3,063 in Harris County, and 708 in Tarrant County. At the time of the announcement, Dallas County had canceled 1,193 of these records, with Tarrant County canceling one. Neither Collin nor Harris had canceled any potential non-voting records at the time.
Republican state Sen. Paul Bettencourt of Houston blasted the criticism from Democrats due to repeated election irregularities in Harris County. He pointed out that Democrats and Republicans complained about this spring's primary election fiasco.
"The leftist, progressive election administration resigns because there are complaints from both political parties," he said. "By random selection, they got the audit they deserve."