A TikTok star who went viral for posting videos of himself eating bizarre snacks and expired food has died aged 33.
Taylor LeJeune – who was known online as Waffler69 – had 1.8 million followers on TikTok, where he posted videos showing him eating odd and sometimes expired food, including canned ham from 1960, reindeer meat and baby food.
Clayton Claydorm, Taylor's brother, told fans the news in a TikTok video.
"My brother Taylor… has passed away around 10pm on January 11th, 2023, from a presumed heart attack," he said.
"He was rushed to the hospital, and I want to say, like, an hour and a half later he passed away. This is still pretty new.
"I don't know what's going to be happening in the near future… but I thought I should get on TikTok and let everybody know."
Mr Claydorm also confirmed his brother's death to NBC News.
He said he received a call from their mother saying she needed their car to take LeJeune – who was based in Louisiana in the US – to hospital because he could not breathe.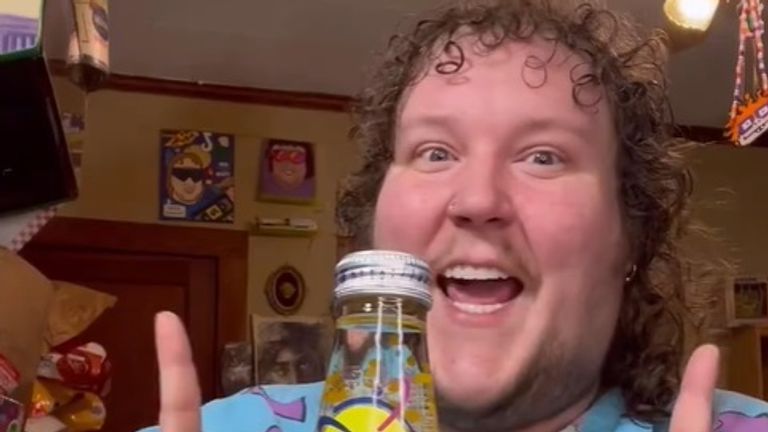 An ambulance took him to hospital where he died, Mr Claydorm said.
LeJeune's father and a grandfather both died from heart failure before age 50, he added.
Mr Claydorm set up a GoFundMe page to raise money to cover the funeral costs his mother had paid.
The page has raised more than $11,000 and in an update he wrote: "This has been insane to see how many people truly loved my brother besides my small circle of family."
In waffler69's last TikTok video before his death, he ate a Big Fruit Loop dipped in milk after a follower suggested it.
His brother asked fans to show their love by rewatching and sharing videos.
"Please keep his legacy alive," he said in the TikTok video. "Watch his content that he does have out. Keep him alive. He loved making people happy."