Trial of Key Steele Dossier Source Expected to Last 5 to 6 Days: Special Counsel Durham
ALEXANDRIA, Virginia—The trial of Igor Danchenko, a key source for the anti-Trump Steele dossier, should last about five days, special counsel John Durham said on Aug. 1.
Danchenko, a former Brookings Institution analyst, is set to go on trial on Oct. 11 on five counts of making false statements.
U.S. District Judge Anthony Trenga, a George W. Bush appointee overseeing the case, asked Durham how long the government expected the trial to last, noting that he has an unresolvable schedule conflict on Oct. 31.
Durham said he expected the trial to last five to six days. If it lasts more than four days, it would likely carry across a weekend.
They were speaking during a status conference as the parties attempted to iron out differences and nail down details ahead of the trial.
Danchenko, a Russian national, has been identified as the main source for ex-British spy Christopher Steele's dossier, which was full of unsubstantiated allegations against then-presidential candidate Donald Trump. Steele was paid through an intermediary by the campaign of Hillary Clinton, Trump's rival for the presidency, and the Democratic National Committee.
Danchenko lied to the FBI when he said he never spoke with Charles Dolan Jr., a longtime Clinton family associate, according to the indictment. Danchenko also claimed to have spoken with Belarusian-American businessman Sergei Millian multiple times, when the pair actually never met.
At least one U.S. news agency corrected some of its articles based on the revelations.
Danchenko pleaded not guilty in late 2021.
He faces up to 25 years in prison if convicted on all five charges.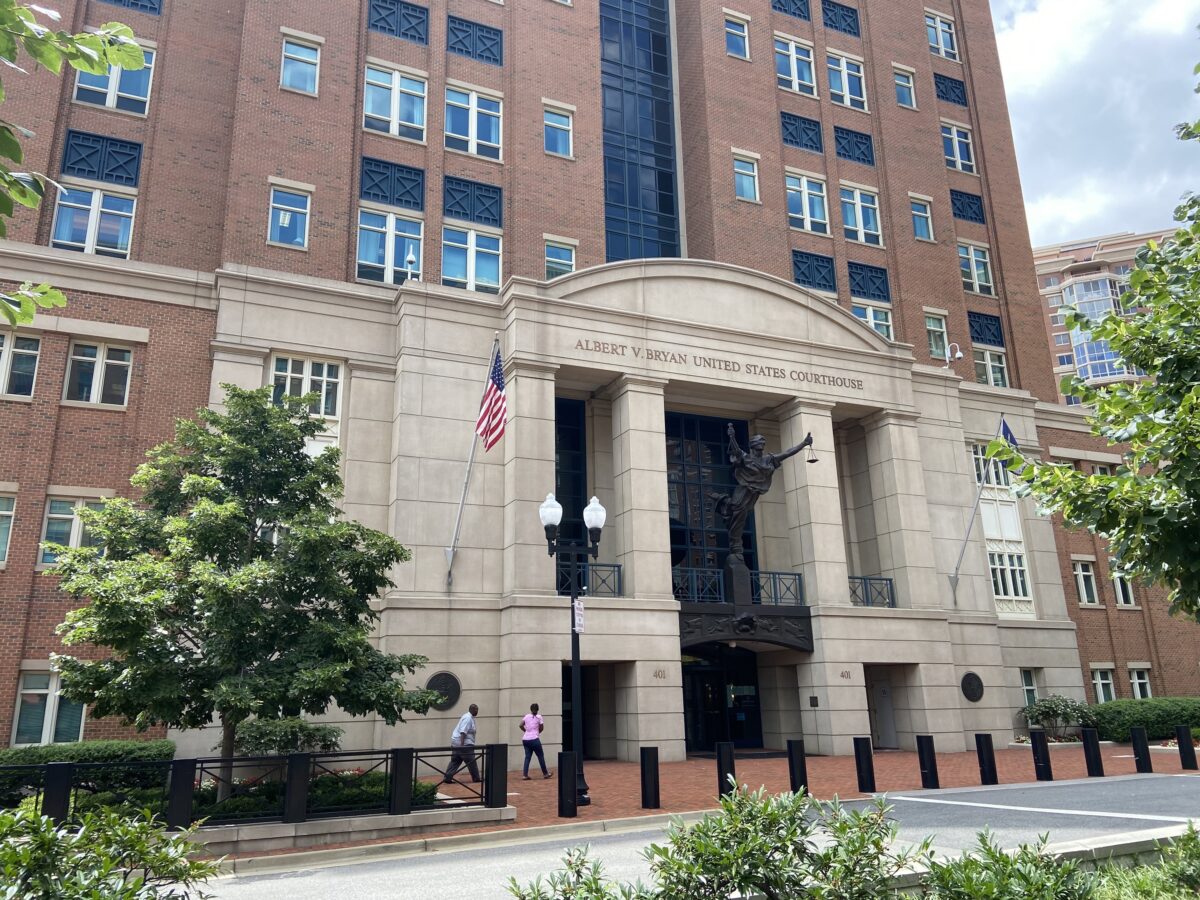 Concern Over War
The timing for the trial of Danchenko, a Russian national, is not ideal because of the Russia-Ukraine war, which Russia started in February, defense lawyer Stuart Sears said during discussions about the questionnaire potential jurors will receive.
Trenga appeared to dismiss the concerns, reiterating he would send the current questionnaire to the defense in the coming days for review.
He requested suggestions on possible alterations.
Sears also said he still had not filed a written notice for his client regarding the Classified Information Procedures Act.
Danchenko was wearing a wrinkled dark navy suit with light pants. He was unmasked.
The next status conference is set for Sept. 28. Durham said the government might submit a brief filing in the next few days, but not to expect significant additional filings before the trial.
No insight was shed on the 30 subpoenas Durham recently requested for the trial.
Durham, who in May saw a jury acquit a lawyer he charged, declined to comment when approached by The Epoch Times after the hearing.