Trump Endorses McCarthy for House Speaker, Says Opponents Should Give Up
Former President Donald Trump has backed House Minority Leader Kevin McCarthy (R-Calif.) in his bid for speaker while saying that McCarthy's opponents should fall in line.
"I support McCarthy," Trump told Breitbart News on Dec. 15.
"Look, I think this: Kevin has worked very hard," Trump added. "He is just—it's been exhausting. If you think, he's been all over. I think he deserves the shot. Hopefully, he's going to be very strong and going to be very good and he's going to do what everybody wants."
McCarthy, 57, has been in the House GOP leadership since 2009, during his second term in office. But he has never been speaker.
McCarthy was in the running to succeed then-House Speaker John Boehner (R-Ohio) in 2015 but abruptly dropped out before the conference vote. Then-Rep. Paul Ryan (R-Wis.) ended up succeeding Boehner.
Both Boehner and Ryan have since left Congress and McCarthy won the House Republican nomination in November. The speaker, though, must also receive the most votes in a session with members of both parties, and Republicans will only hold a slim majority when the new Congress is sworn in shortly after the New Year.
Rep. Andy Biggs (R-Ariz.), 64, whom McCarthy defeated in the conference vote, has said he would be challenging McCarthy again in the upcoming session. At least four other members, including Reps. Matt Gaetz (R-Fla.) and Ralph Norman (R-S.C.), have publicly opposed McCarthy and said they will not or likely will not vote for him.
"Rep. Norman sincerely likes Rep. McCarthy on a personal level," a spokesman for Norman told The Epoch Times. "However, Rep. Norman is extremely concerned with the direction of this country, particularly with respect to the federal government's out-of-control spending and outrageous national debt."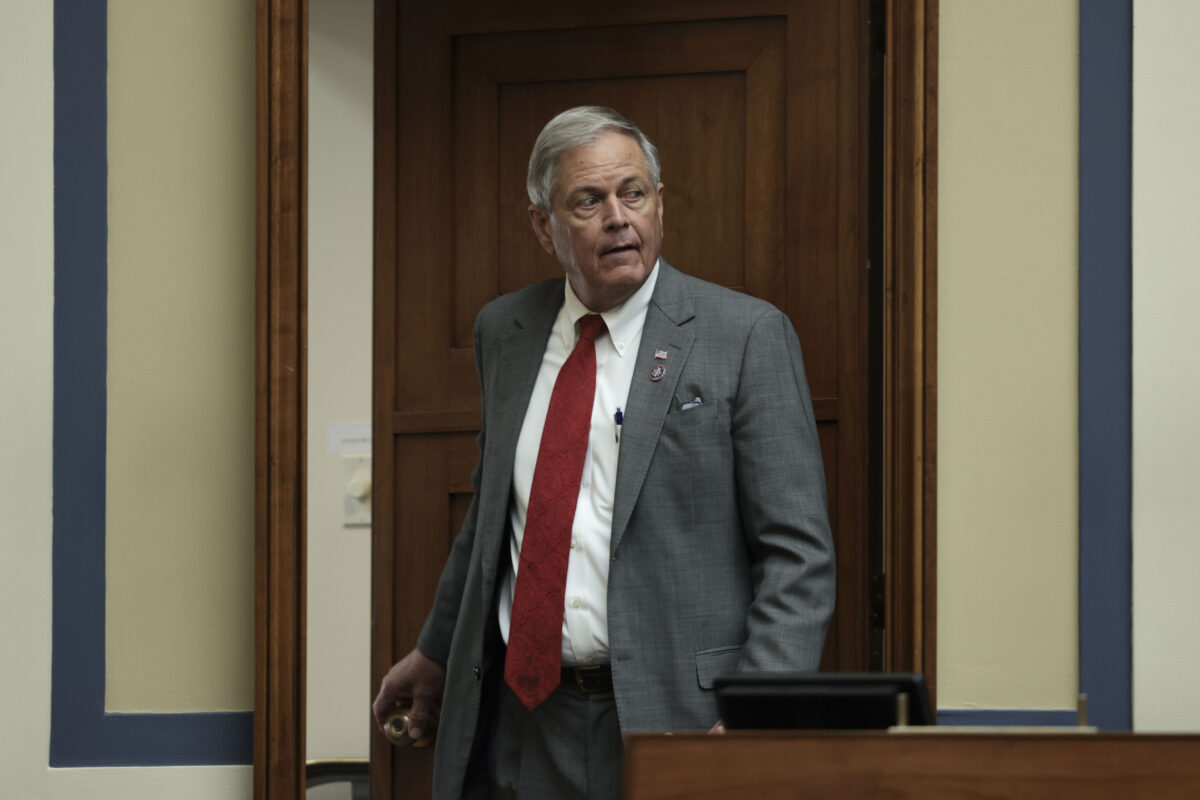 Trump: 'Dangerous Game'
Critics of the group say that their opposition could lead to a nominal Republican or even a Democrat becoming speaker.
If enough Republicans split from McCarthy, and Democrats unify behind a candidate, that candidate could receive more votes than McCarthy. Some Republicans could side with Democrats, giving the candidate an edge even if McCarthy receives the bulk of the GOP votes.
"I think it's a very dangerous game that's being played," Trump told Breitbart. "It's a very dangerous game. Some bad things could happen."
"I'm friendly with a lot of those people who are against Kevin. I think almost every one of them are very much inclined toward Trump, and me toward them. But I have to tell them, and I have told them, you're playing a very dangerous game," Trump added later. "You could end up with the worse situation. I don't even want to say what it is, but I could tell you it's a worse situation."
In response to those types of concerns, Biggs and others have called for McCarthy to step aside in order for Republicans to find a candidate that all Republicans would support.
"I think if it's not going to be me, we need to have a consensus candidate," Biggs said at one point, during an appearance on Newsmax.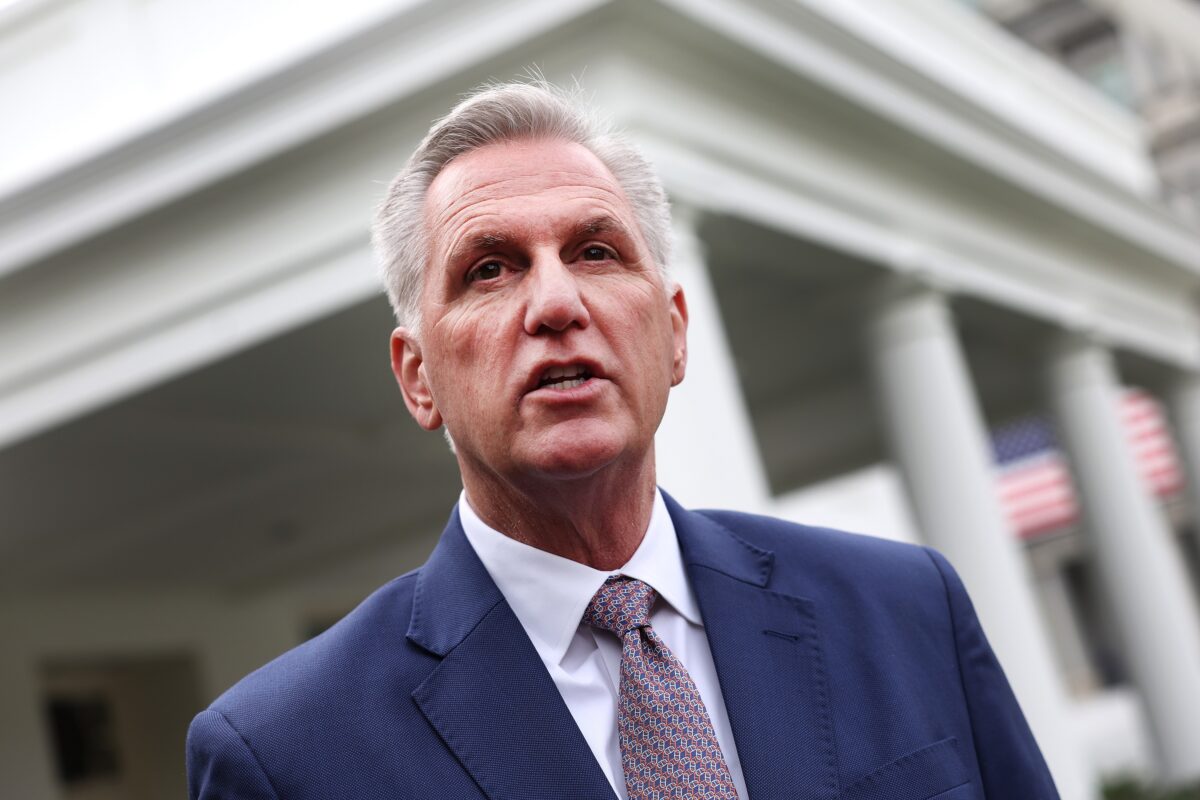 Opponents 'Have Not Moved': McCarthy
McCarthy, speaking with radio host Hugh Hewitt on Friday, said that he's continuing to speak with the opponents but "they have not moved."
"I just believe this is a win for the Democrats. They're sitting back, and we can't allow that to happen. We are the only individuals standing in the way of stopping more Democratic bad policy," McCarthy said.
The opposition, if it continues into the new Congress, would lead to delays in Republican priorities, according to the California member.
"And the difficulty here is that you know, we are the only Republican entity stopping the Biden administration. But we're also going to be the only ones that can move forward," McCarthy said. "But it would delay everything, getting committees up and running, being able to do the things that you know we need to get done from the very beginning."
The select panel on China, in particular, should get started on day one of the new majority, he added.
"How can you pass the big bills? How can you change the course of history? How can you secure the border? How can you become energy independent? How can you get passed the parent's bill of rights?" he concluded. "It's all in jeopardy."