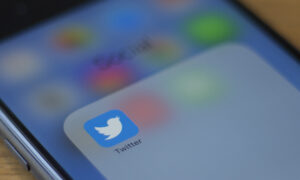 Twitter content moderators knew that a "Russian bots list" used by mainstream media to discredit unwelcome political viewpoints was fake, but ultimately remained silent on it due to fears of bad press, according to newly unveiled internal email exchanges.
Independent journalist Matt Taibbi on Friday released the latest installment of revelations dubbed the "Twitter Files." This new batch of internal communications involved the Alliance for Securing Democracy (ASD), a nonprofit organization that studies strategies to counter campaigns to "undermine democratic processes" across the world.
ASD also created and maintains "Hamilton 68," a dashboard that tracks, among other things, 600 Twitter accounts alleged to be Russian government-controlled bots. This online tool received positive mainstream media coverage, including from Politico, The Washington Post, and CNN.
In screenshots of emails shared by Taibbi, Twitter's former head of Trust and Safety Yoel Roth appeared to have dismissed Hamilton 68's list of Russian bots as untrustworthy.
In a January 2018 email, Roth lamented Hamilton 68's accusing an organically trending political hashtag of being driven by Russian bots. He also talked about potentially calling out such behavior.
"As of yesterday, this looked like the right-leaning hashtag about the shutdown, which only got the label of 'Russian' because the Hamilton dashboard falsely accuses a bunch of legitimate right-leaning accounts of being Russian Bots," Roth wrote. "How we publicly push back on Hamilton is a bigger question."
After reviewing accounts Hamilton 68 claimed to be Russian bots, Roth told his moderation team in a February 2018 email that the accounts in question were "neither strongly Russian nor strongly bot," but "just generally right-leaning users."
"Virtually any conclusion drawn from it will take conversations in conservative circles on Twitter and accuse them of being Russian," Roth wrote.
"In terms of substance, this is truly a nothingburger," he added. "It's just a problem of journalists continuing to lean on deeply flawed tools pushed by people looking to capitalize on the bot media frenzy."
Hamilton 68's reluctance to share its formula for producing the Russian bot list prompted Roth to reverse-engineer the list himself. In an October 2017 email, Roth describes the metrics of identifying Russian bots as "bizarre" and "arbitrary."
"The selection of account is bizarre, and seemingly quite arbitrary," he wrote. "They appear to strongly preference pro-Trump accounts (which they use to assert that Russia is expressing a preference for trump … even though there's not good evidence that any of the accounts they selected are or are not actually Russian.)"
"It's so weird and self-selecting, and they're so unwilling to be transparent and defend their selection that I think we need to just call this out on the [expletive] it is," he added.
With all that said, Roth decided not to openly denounce the list as other Twitter employees advised against it. "We have to be careful in how much we push back on ASD publicly," said one Twitter employee.
The ASD didn't respond to a request for comment, but it replied to a question in Taibbi's thread, saying that information describing Hamilton 68's methodology can be found on its website.
Founded in 2017, ASD is a project under the German Marshall Fund of the United States, a nonprofit think-tank heavily funded by the American, German, and Swedish governments. The ASD's advisory council is known for consisting of various former members of the Clinton and Obama administrations, including former White House chief of staff John Podesta.