Two Maine Republicans Face Off in Primary to Challenge House Democrat
Maine, the Welcome Home state known most historically as Vacationland, seems like an unassuming political influence in the national arena with its highest building being a Catholic church and its biggest industry being tourism.
However, Tuesday's primaries in the contested race for the 2nd Congressional District seat in the U.S. House of Representatives may have more influences on America's future than meets the eye.
Two Republicans are looking to unseat Democrat incumbent Jared Golden for the same district that Trump won both in 2016 over Hillary Clinton and in 2020 over Joe Biden.
If either is successful, they will help close the five-seat gap for GOPers to take back the majority of the 435-member House of Representatives.
"Most people don't realize that it's a very very very big deal," said Brent Littlefield, campaign advisor to Bruce Poliquin, one of the two Republican candidates vying for the 2nd Congressional District seat, "it's one of the top five races in the U.S."
Poliquin and his contender Elizabeth Caruso have named similar priorities in their campaign for the seat.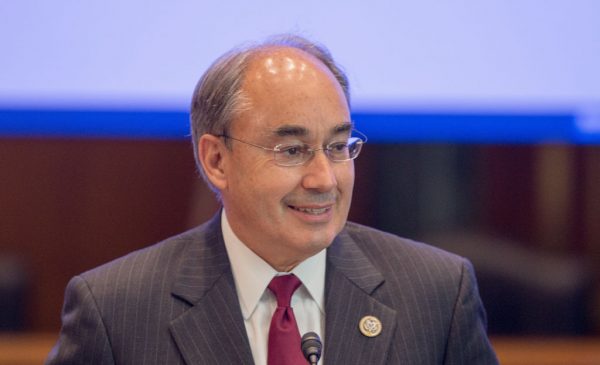 Both oppose government-imposed COVID mandates, gun control legislation, are staunch pro-lifers, underscore their opposition to open borders, support parental rights bills and medical freedom and have recurrently expressed outrage over escalating gas prices and called for the use of domestic oil reserves.
Caruso and Poliquin however, have vastly different backgrounds and vastly different voter appeal.
Poliquin is a 68-year old wealthy businessman and Washington insider having previously served two terms in the very seat he is running for.
Caruso, 52, is a selectman, whitewater guide, and homeschool mom who has raised less than $40,000 in campaign finances to Poliquin's $2 million. She has won big with specific outlines of her Trump-esque America First campaign while Poliquin has opted for restaurant meet-and-greets and posting on social media about the people he has met on the trail.
Poliquin, who has roots in Lewiston, one of the state's largest cities by Maine standards, swiftly won endorsements from party leaders and has been campaigning alongside former Republican Gov. Paul LePage, who like Poliquin is seeking to take back a seat from the Democrat who replaced him, Gov. Janet Mills.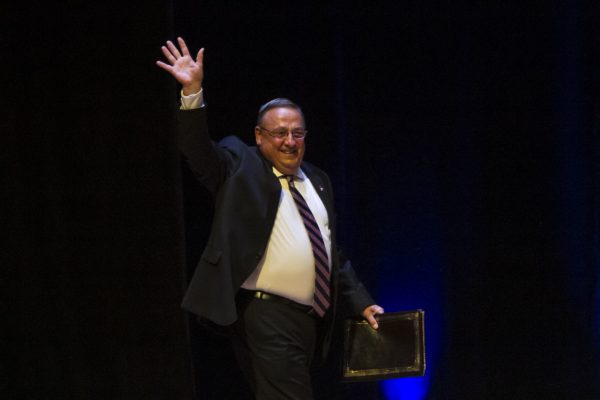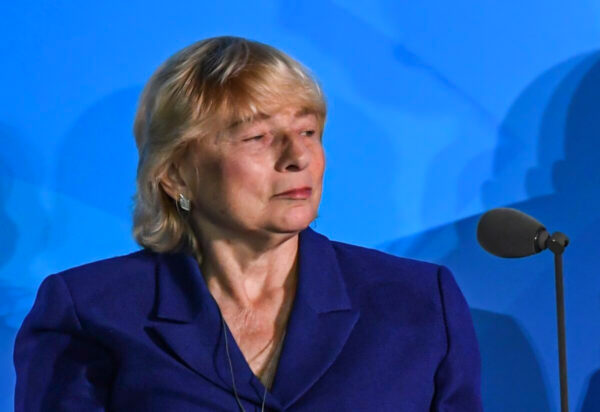 LePage has also won endorsement from state Republicans including freshman state Rep. Jonathan Connor, a retired Air Force veteran who said he endorsed Poliquin for his track record on legislation that supported veterans.
But Caruso, who is from the small town of Caratunk, population 69, has won sweeping support from grassroots Republicans with backing from a number of conservative organizations like Mainers For Health and Parental Rights; Mainers for Freedom, Maine Stands Up, and Health Choice Maine, which has led opposition against the state's COVID-19 vaccine mandates and helped organize the Northeast Truckers Convoy.
"For us, it's mainly about accessibility, political accessibility," Tiffany Kreck, a founder of Health Choice Maine, "we want to move away from politician worship … to us Liz is one of us whereas Bruce is more of a career politician."
Caruso, in underdog fashion, has also struck a chord with some blue collar conservatives. Andy Torbett, a general contractor, has been running Maine Conservative Voice for about a decade now and put his support behind Caruso, calling her a "fresh and genuine voice" for Maine in a recent editorial he posted on his website.
In spite of Poliquin's Washington experience, he in an unprecedented move refused to take Caruso up on her repeated requests for a debate. She challenged him to a debate in all of Maine's 11 counties, on radio and on TV, but Poliquin declined, even refusing to go on Voice of the Voter, a popular long-standing forum held for decades by Maine's major television network WCSH-6.
Caruso told The Epoch Times that Maine voters should be concerned that Poliquin wouldn't debate her.
"For goodness sakes, I'm a mom, I'm not that scary," Caruso said, "how can we expect a candidate to fight for our freedom and our rights with the DC establishment if he can't stand up for them in his own state alongside a fellow Republican?"
Littlefield scoffed at the idea that Poliquin, a former two-term Congressman, was afraid of Caruso, stating he already had a proven track record as a leader for Maine.
"His focus is on Jared Golden in the fall," said Littlfield told The Epoch Times, adding that Poliquin has already landed big name endorsements including U.S. House Republican Whip Steven Scalise (R-La.), who Littlefield said is already slated to come to Maine and campaign for Poliquin following the primaries.
Poliquin's faceoff with Golden in 2018 was one for the history books. Young was the first member of Congress in U.S. history to be elected by ranked-choice voting, an electoral system that kicks in when neither frontrunners garner more than 50 percent of the vote. Winners are then decided by a series of preference votes.
Last week, Golden and three other Democrats broke rank and voted against a series of highly-publicized Democrat gun control bills, including the controversial measure whcih would raise the age to buy a firearm from 18 to 21.