UCLA Community Mourns Death of University's Unofficial Mascot 'Powell Cat'
Multiple generations of students, staff, and professors at UCLA are mourning the loss of its unofficial mascot following the feline's unexpected death March 9.
Known as "Powell Cat," after the campus's Powell Library where the stray was found in 2015, the beloved cat was discovered dead on campus late last week from unknown causes, according to the Daily Bruin newspaper.
A group of student volunteers has been caring for the cat for years along with a campus librarian who took it to regular vet visits, the school newspaper reported last week.
The cat's popularity has grown so much in recent years that students created an Instagram account for it which now has over 15,000 followers.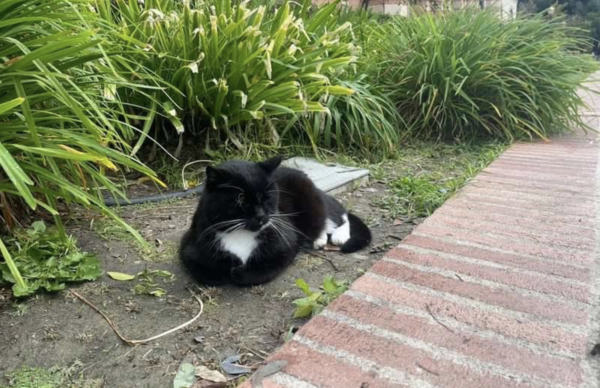 "Today's walk is a little sad," one user commented on a photograph of Powell's designated campus resting spot, which was covered in flowers and other keepsakes.
Efforts to create a memorial for the cat are currently underway.
According to organizers, some are looking to create a statue to memorialize the tuxedo cat—whose "luscious black fur and mischievous grin could brighten even the toughest days," per the Instagram account.