Teachers at a K–6-grade school at the University of California–Los Angeles (UCLA) were on strike over what they said are unfair labor practices from the university.
The UCLA Lab School—which serves about 450 students—is privately run by the university's School of Education and Information Studies as its laboratory, with its education leaders developing innovative curricula for young children, according to the school's website.
On Jan. 25 and 26, dozens of teachers staged a walkout, claiming that the UC "violated our rights to bargain by delaying the process and denying our right to negotiate anything other than salary," according to a Jan. 22 statement by the University Council-American Federation of Teachers (UC-AFT), the union representing teachers, lecturers, and librarians in the UC system.
The union said teachers at the lab school were denied the chance to negotiate various aspects including the length of the school calendar, professional development, personal leave days, merit reviews, and stipends—unlike those working at other K–12 schools on UC campuses, according to the union.
The teachers demanded to have a teaching assistant in every classroom, funding for professional development, and cost-of-living wage increases, among other items.
"These aspects of our jobs should be part of our negotiations; not including them is a violation of past practices and previous contractual agreements," the statement read.
The union also claimed the school's leaders are straying from its founding mission, focusing less on research and curriculum development.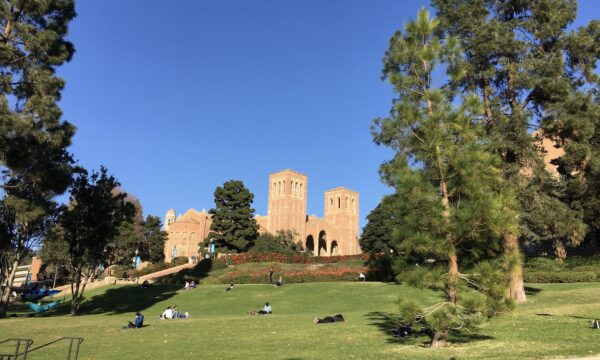 The UC offered a 4 percent salary increase retroactive to July 2022 contingent upon removing days for course planning and professional development and replacing them with instructional days, according to a Jan. 16 letter from the union to the families of students at the lab school.
While Lab School teachers' main contract is the same as UC lecturers under UC-AFT, the union on behalf of the teachers attempted to negotiate a side letter—a secondary contract for additional benefits—with the university after its existing side letter expired in 2019.
In May 2022, UC-AFT filed an unfair labor practices complaint with the state Public Employment Relations Board on behalf of the teachers. A hearing on the matter is set for spring.
This comes just a month after 48,000 academic student employees and postdoctoral scholars launched a two-month strike across all 10 UC campuses—the largest education strike in U.S. history—resulting in pay raises and other benefits in the new contract agreements.
Representatives for UCLA's School of Education and Information Studies and UCLA Lab School did not respond to requests for comment by press deadline.