US Journalist Covering FIFA World Cup Died From Rupture of Aortic Aneurysm, Wife Says
American soccer journalist Grant Wahl, who collapsed and died while covering the World Cup match between Argentina and Netherlands in Qatar last weekend, died of a ruptured blood vessel, according to autopsy results.
The autopsy, conducted by the New York City Medical Examiner's Office, shows that Wahl died from the rupture "of a slowly growing, undetected ascending aortic aneurysm with hemopericardium," Wahl's wife, Dr. Celine Gounder, wrote in a note on her husband's website.
"The chest pressure he experienced shortly before his death may have represented the initial symptoms," the page reads, adding that no amount of cardiopulmonary resuscitation (CPR) or shocks would have saved him.
Gounder also noted that her husband's death was unrelated to COVID-19 vaccination status or the disease itself, saying there "was nothing nefarious about his death."
Just days before Wahl suddenly collapsed and later died, he wrote on his Substack website, which was published on Dec. 6, that he started to feel very ill on the night of the match between the United States and the Netherlands and visited a medical clinic in Qatar.
"My body finally broke down on me," Wahl wrote. "Three weeks of little sleep, high stress and lots of work can do that to you. What had been a cold over the last 10 days turned into something more severe on the night of the USA-Netherlands game."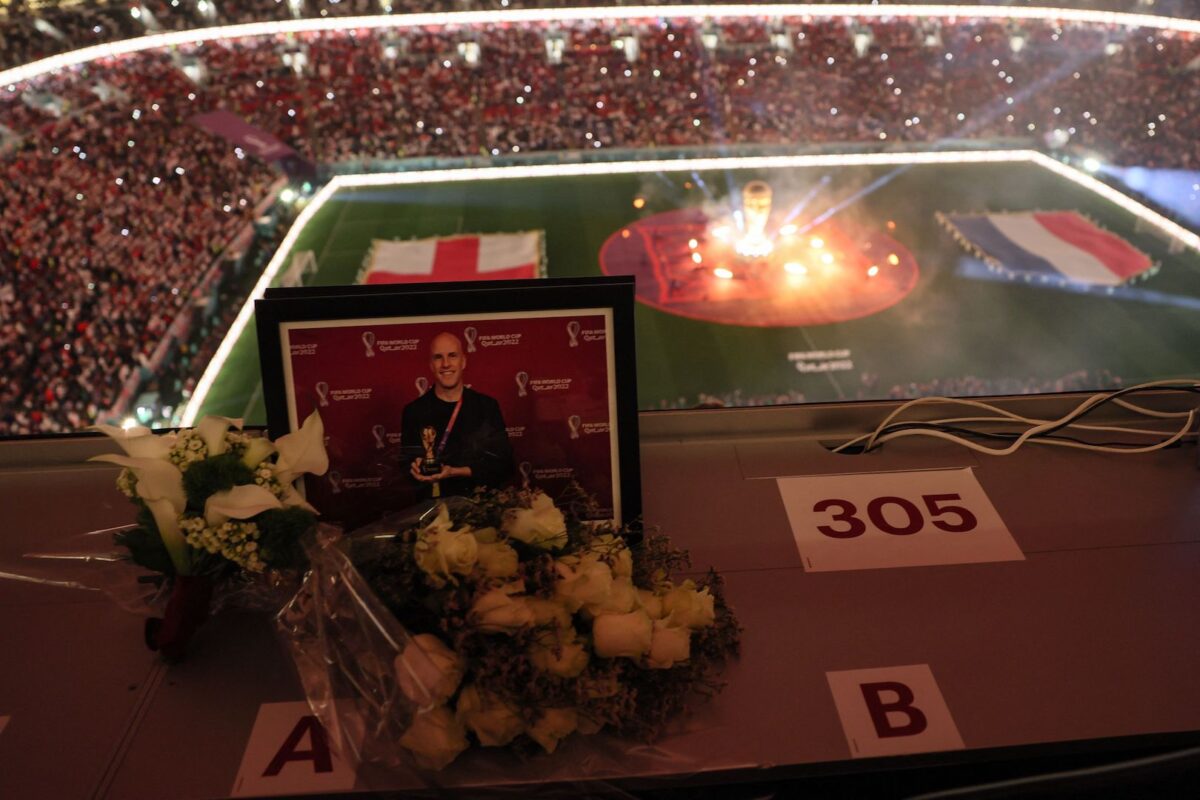 "I could feel my upper chest take on a new level of pressure and discomfort," the 49-year-old reporter continued, adding that a doctor at the medical center told him that he likely has bronchitis.
"They gave me a course of antibiotics and some heavy-duty cough syrup, and I'm already feeling a bit better just a few hours later. But still: No bueno," he wrote, while also noting that they regularly test for COVID-19 at the media center, and his latest test came back negative.
Repatriation Was a Coordinated Effort
Gounder said that her husband's body was transported to New York "with the utmost care and sensitivity."
"This was an international matter that required coordination from multiple agencies domestically and internationally, and there was full cooperation from everyone involved. Our sincere gratitude to everyone involved in repatriating Grant, in particular the White House, the U.S. Department of State, FIFA, U.S. Soccer and American Airlines," she said.
Shortly after news broke, U.S. State Department spokesman Ned Price said on Twitter that Washington was "in close communication" with Wahl's family and engaged with senior Qatari officials to ensure that "his family's wishes are fulfilled as expeditiously as possible."
Qatar's World Cup organizers, the Supreme Committee for Delivery and Legacy (SC), also paid tribute to Wahl's "enormous love of football" and offered condolences to his family, friends, and media colleagues.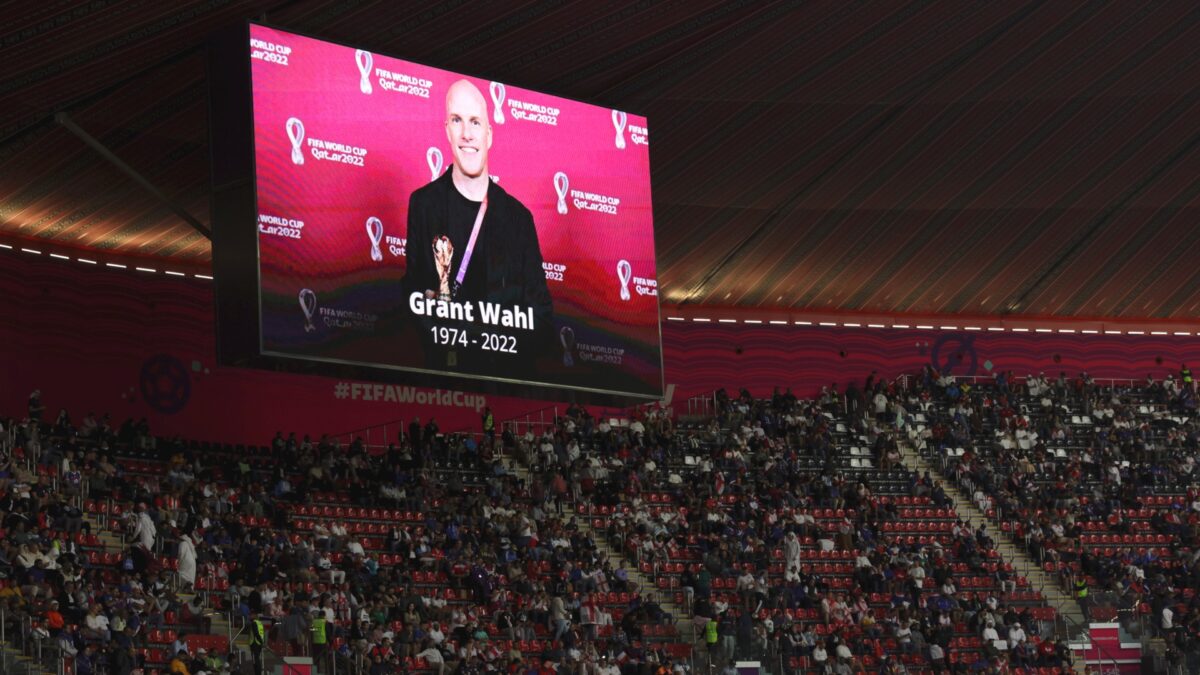 Wahl's Background
Wahl, a former writer for U.S.-based magazine Sports Illustrated, began his career at the paper in 1996 straight after he graduated from Princeton University.
Before he began working independently several years ago, Wahl covered some of the biggest stories in the sports world for the publication, including his account of the U.S. Women's World Cup win in 1999 and his cover story of basketball player LeBron James while he was still in high school.
Wahl also worked for Fox Sports from 2012 to 2019 and was hired by CBS Sports in 2021 as an analyst and editorial consultant.
He wrote the 2009 book "The Beckham Experiment" after English soccer star David Beckham joined Major League Soccer's LA Galaxy and the 2018 book "Masters of Modern Soccer."
Aldgra Fredly and The Associated Press contributed to this report.
From NTD News