US News: US Agrees to Pay $6bn in Exchange for Release of Five Hostages, Including British Citizen Morad Tahbaz, Held in Iran
The US is to pay a $6bn (£4.8bn) ransom to Iran in return for the release of a British national and four Americans held in the country.
The Biden administration has issued a waiver for international banks to transfer frozen Iranian money without the repercussions of US sanctions.
Currently held in South Korea, the assets will be transferred to Qatar which Iran will then be able to use for buying humanitarian goods.
The deal, which secretary of state Antony Blinken signed off on last week, also includes the release of five unnamed Iranian citizens held in the US.
Four of those held in Iran were released from prison and placed under house arrest last month, according to US officials.
The US-Iranian dual nationals include businessmen Siamak Namazi, 51, and Emad Shargi, 58, as well as environmentalist Morad Tahbaz, 67, who has British citizenship.
They had all been jailed at the notorious Evin Prison in Tehran on spying charges.
Read more:
Remains of two more 9/11 victims identified
Escaped murderer has stolen a van and changed his appearance
The identity of the fourth US citizen allowed out of prison has not been made public, while a fifth man was already under house arrest.
The families of the Americans held in Iran said their loved ones are "hostages" taken captive on false charges and used as bargaining chips by the government.
Namazi, who in 2016 was convicted of espionage-related charges the US has rejected as baseless, has been
detained by Iran for more than seven years.
Tahbaz was arrested in 2018 and sentenced to 10 years in prison for "assembly and collusion against Iran's national security" and working for the US as a spy.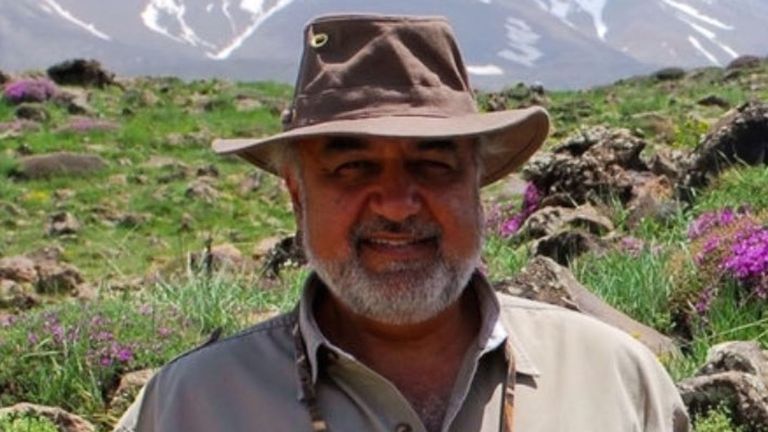 Shargi was convicted of espionage in 2020 and also sentenced to 10 years in prison.
Due to numerous US sanctions on foreign banks that engage in transactions aimed at benefiting Iran, several European countries were reluctant to take part in the transfer of funds that sealed their release.
The US administration hopes the waiver will dispel these concerns, but it may come at a price for the Democrats as their political opponents will cite an unwelcome boost to the Iranian economy.
Republican senator Tom Cotton of Arkansas accused president Biden of "paying ransom to the world's worst state sponsor of terrorism", while senator Chuck Grassley of Iowa said it was "ridiculous… to be blackmailed" to finance what he believes is the number one foreign policy of Iran: "Terrorism".