Vaccine Mandates Create Tough Choices, Hardship for Workers
Like many American workers whose lives have been turned upside down by employer vaccine mandates, Texan Shawn Gordon faces a stark dilemma—violate his principles, or forfeit his job.
The mental and emotional strain for Gordon and others like him has been painful.
About a dozen workers from various walks of life, but all facing a similar plight, spoke with The Epoch Times.
Some are fighting back in the courts, while publicly encouraging others to stand up and let their opposition be known. Others are despondent and fatalistic about soon being out of work and the hardship that goes with it.
Most won't be eligible for unemployment benefits.
All are afraid.
Those who are giving in and getting the shot out of desperation don't see it as something they're proud of.
Of the millions of American adults who chose not to take a CCP virus vaccine, 42 percent say they would quit their jobs if they're required to vaccinate, according to a Washington Post-ABC News poll published in September. An additional 35 percent would request an exemption. Of those who would ask for an exemption, nearly three in four would quit if the request was rejected.
On Oct. 22, Gordon received an email from the CEO of VMware, a large tech company, announcing that all of its U.S. employees must be vaccinated against COVID-19 by Dec. 8 or be placed on unpaid leave. They may also be subject to "further employment action."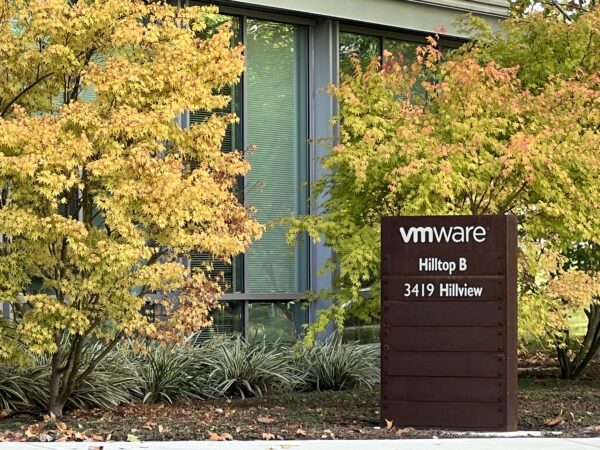 Gordon hasn't had the virus. He's unvaccinated and opposes the shot for religious reasons.
He told The Epoch Times: "People are having to choose to either have their freedoms violated, or provide for their families."
He said he's been in contact with almost 100 of his coworkers who are in the same predicament.
Firms contracting with the federal government, such as VMware, are mandating vaccinations for employees in response to President Joe Biden's Executive Order on Sept. 9.
If he loses his job with VMware, Gordon said his family will be forced to "lock down all spending, including our giving, travel, and holiday gifts."
"We will dive into our savings, while I look for a job with a smaller company not subject to the vaccine mandate.
"I know I will not have the benefits I currently have with VMware."
Gordon, who has worked for VMware as an engineer for seven years and doesn't want to leave, is the sole provider for his household of three. He worries that if his search for a new job is prolonged, his teenage son, a senior in high school, may have his college plans curtailed.
Gordon believes his family can survive for a couple of months without income, although he feels it would be an "undue hardship imposed on them for no reason."
Though worried about future finances, Gordon said: "This is the hill I'm willing to die upon. I will do what is necessary to help stop this, and will work with anyone that truly wishes this tyranny to end."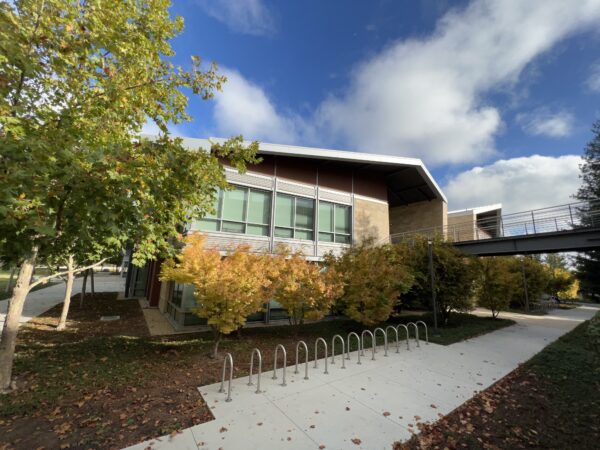 Even though he works 100 percent remotely, Gordon says the ultimatum has created a hostile work environment.
"There are employees that are shaming, or calling into question our intelligence, on public spaces like Slack and our social site. The company has not condemned them, or done anything."
VMware didn't respond to several requests by The Epoch Times for comment.
Gordon said he feels bullied, intimidated, and threatened.
"I've been experiencing lack of sleep, appetite swings, and severe stress. I am tormented by this. My mood swings from extreme anger to complete hopelessness."
Asked if he thought remaining unvaccinated jeopardizes the health of others, Gordon replied, "I don't feel we are a threat to others for a virus that has a 99 percent survivability rate."
Gordon said his son and wife had the virus in February 2020, but he never got sick.
"I want to reach out to those opposed to taking the vaccine, but are too afraid to stand up. I want to give them courage to do so," Gordon said.
Another VMware employee said of the communications he received from the company: "It looks as if it's a future notice of termination.
"I am the sole provider for my household. If I do not comply with the vaccine mandate, it will absolutely create an extreme financial hardship on my family."
He told The Epoch Times that his concern goes beyond the well-being of his own family.
"There are people recovering from cancer who are being threatened by this mandate. One told me his doctor would not sign a medical exemption. There is no recourse for most of these folks but to take the shot.
"This edict by our executive team has created more turmoil inside the company, and in my family, than I have seen during the past eight years I have worked there."
He said he believes VMware and other large tech companies are violating the constitutional rights of their employees while sacrificing their own corporate values because of their need for government contracts.
He said he was "well equipped" to fight the virus because he has already recovered from it, experiencing one day of sinus issues and a four-day loss of his sense of taste and smell.
"Under no terms will I be getting their shot," he vowed. "They will have to fire me before I walk away."
A VMware manager who asked not to be identified also filed for exemption from the vaccine mandate on religious grounds; one week later, he's gotten no response from the company.
The manager told The Epoch Times: "I have loved and been proud of working here (for VMware). It was a very employee-centric company. I hate the feeling of distrust. My confidence in our leadership is shaken. It makes me sad."
Upon receiving the email notifying employees of the requirement to be vaccinated by Dec. 8, the manager said, "I took the weekend to calm myself, collect my thoughts, and formulate my submission for religious accommodations."
The manager's distrust began when, two days after coworkers filed religious exemption applications, they were required to fill out a new one.
"It contained more questions, that I feel are intended to dig into more ways to deny my request.
"If I am terminated, what about my mortgage, car payment, and bills?
"Information from the company has been so poor regarding the duration of unpaid leave and its impact on benefits."
The manager believes VMware didn't honor its own corporate value statement when it failed to take a stand to defend its "supposed valued employees" against the federal vaccine mandate.
"The stress, both emotional and mental, that I have felt is more than I have felt in years.
"I am angry that I must choose between injecting something in my God-given body that I feel is an intrusion to my bodily autonomy, or go on unpaid administrative leave.
"My freedoms are being infringed upon. I feel I am being discriminated against," he said. "I am being forced to take a vaccination in order to save my livelihood.
"This is not the America my Dad fought for, or my uncle died for!"
Speaking unofficially and only for himself, another VMware manager told The Epoch Times that there are many VMware employees opposed to the vaccine mandate, including many who have been vaccinated.
"VMware will absolutely lose people. Some of our most talented employees. Some that have been there for 14 years or more. I am unsure how many, but we will know after Dec. 8."
Ivan Pentchoukov contributed to this report.