Voters in Seven States Prepare for Primaries
Voters will head to the polls in seven states on June 7 for Republican and Democratic primaries that will decide which candidates will face one another in the November general election.
The 2022 midterms represent the first significant group of elections since President Joe Biden stepped into the Oval Office in January 2022.
Republicans are feeling confident in their chances to regain control of the House and Senate while Democrats are trying to at least maintain majority rule in both chambers.
Voters in several states will also choose governors and secretaries of state. Those are roles that have tremendous oversight of elections at a time when election integrity is in question.
Some of the states have offices where incumbents are either running unopposed or meeting with little competition. Yet there are many compelling races.
California
California Gov. Gavin Newsom is expected to win a second term, and most Democrats appear united behind the man who was almost recalled earlier this year. However, traditional liberals and the "woke" progressive wing of the party are at odds.
"Green" Democrats continue to beat the environmental justice drum to claim that climate change poses an existential threat. Californians are paying more than $6 a gallon for gas at most pumps, yet "green" Democrats continue to push their claim that climate change poses a serious threat to America's future.
Many old-school Democrats who are moderate have left the party because they don't agree with the progressive push for critical race theory and transgender activism promoted by far-left leaning teachers' unions.
Democratic legislators are also facing opposition from some within their own party about mask and vaccine mandates, the rapid rise in crime and homelessness, the drug epidemic, proposed laws that support "gender-affirming care" and puberty blockers for children, and expanded abortion services and plans to make California a sanctuary for out-of-state abortion seekers.
The crisis at the U.S.-Mexico border is severe in southern California where thousands of illegal aliens are bused into the state almost daily.
Republicans think this represents an opportunity for its gubernatorial candidates. The California GOP endorsed state Sen. Brian Dahle, who is running against Jenny Rae Le Roux. She is backed by the California Republican Assembly (CRA).
June 7 will present a showdown between pro-Trump "America First" and "Never Trump" establishment Republican factions.
The California Republican establishment has not embraced Trump's "America First" policies. At the California Republican Party convention last month in Anaheim, the mics of a few pro-Trump candidates were cut during their campaign speeches.
As of April 23, Newsom led all fundraising efforts with $1.6 million. Dahle has raised the most among Republicans, at $1.2 million. Michael Shellenberger, an independent, has collected $515,000, while Le Roux has raised $479,000.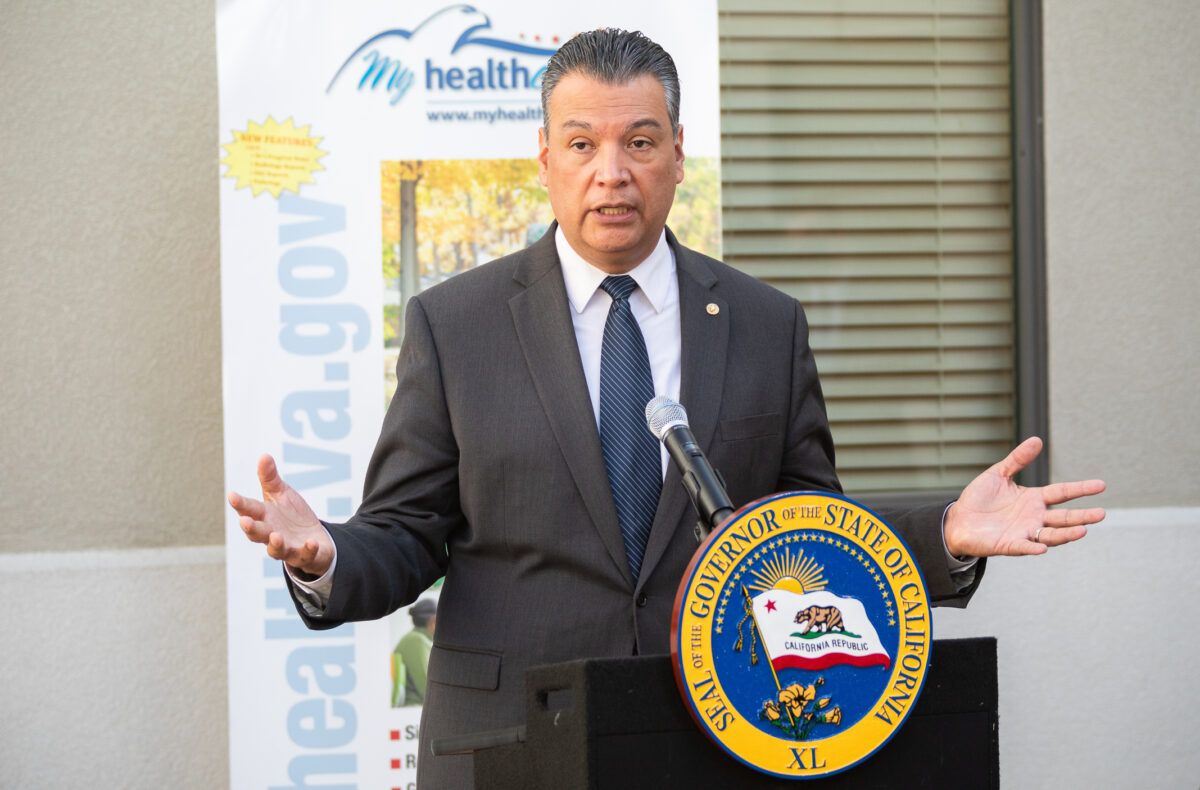 Sen. Alex Padilla (D-Calif.) is campaigning for two separate races for the same U.S. Senate seat.
Newsom appointed Padilla to fill the U.S. Senate vacancy left by Vice President Kamala Harris in 2020. As a result, Padilla must defeat seven opponents in a special vacancy election to keep the seat for the remainder of the current Senate term ending Jan. 3, 2023. He will also face more than 20 challengers in the top-two primary election for the next full six-year Senate term.
Republican frontrunners in the race are Mark Meuser, an attorney who is endorsed by the California Republican Party; Cordie Williams, a chiropractor and former U.S. Marine who is endorsed by the California Republican Assembly; and Jon Elist, who runs a medical device company.
Padilla has raised more than $9 million while Meuser has gathered about $330,000, followed by Williams with approximately $300,000 and Elist with about $270,000.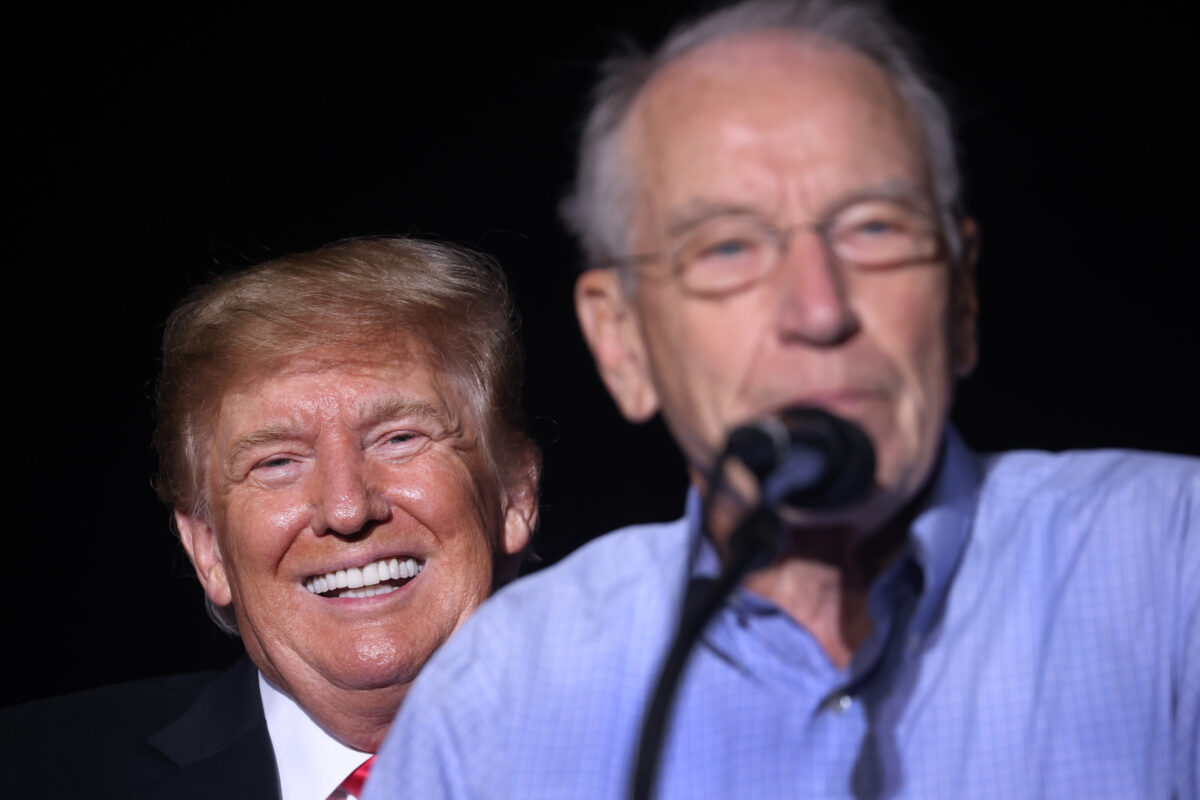 Iowa
Charles E. Grassley, 88, is campaigning to secure his eighth term as a Republican U.S. Senator in Iowa. Grassley was first elected to the Iowa Legislature in 1958, the U.S. House of Representatives in 1974, and the U.S. Senate in 1980.
The Iowa native and farmer is the longest-serving U.S. Senator in the state's history. He faces Jim Carlin in the Republican primary.
Carlin is an attorney who was first elected to the Iowa House of Representatives in 2017, replacing incumbent Ron Jorgensen when the latter retired. Later that year, Carlin was elected to the Iowa Senate, a seat he currently holds.
Incumbent Republican governor, Kim Reynolds, is heavily favored to win re-election. She is running unopposed in the primary. The race also includes Democrat Deidre DeJear and Libertarian Rick Stewart.
All four of Iowa's U.S. House of Representative seats are also on the ballot this year.
The race to watch is in the newly redrawn Third Congressional District, where Republicans hope to unseat Representative Cindy Axne, a two-term Democrat.
Financial services professional Nicole Hasso, Iowa state senator and Air Force veteran Zach Nunn and farmer Gary Leffler are the challengers in the Republican primary. Hasso and Nunn are the frontrunners with fundraising.
Former Secretary of State Mike Pompeo, Rep. Dan Crenshaw (R-Texas) and Americans for Prosperity Action have backed Nunn.
Axne was first elected to her U.S. House seat in 2018.
After redistricting maps were redrawn, Iowa's 3rd Congressional District gained nine counties that voted for Trump in 2020.
Mississippi
All four of Mississippi's U.S. House members are seeking re-election. All are facing primary challengers but are expected to receive their parties' nominations.
A recent scandal could hurt Rep. Steven Palazzo (R), who has won the past six elections in Mississippi's Fourth Congressional District.
On March 1, 2021, the Office of Congressional Ethics (OCE) made public a report that suggested Palazzo "may have violated House rules, standards of conduct, and federal law."
The OCE found evidence that Palazzo used campaign funds to maintain and improve a property he owned, may have spent campaign funds on personal expenses, may have asked official staffers to perform campaign and personal work during their workdays, may have spent Congressional allowances on campaign or personal expenses, and may have used his position to ask for special treatment from the Navy for his brother, according to the report.
According to a report by the Campaign Legal Center, a left-wing watchdog group, Palazzo may have used campaign funds to pay himself nearly $200,000.
The state's House Ethics Committee has classified their probe of Palazzo only as a review.
Palazzo serves on the House Appropriations Committee, which allocates federal spending.
Allegations against Palazzo will likely  "evaporate" when this session of Congress ends, said Kedric Payne, vice president of the Campaign Legal Center.
The question is whether he will face punishment from the voters. Six candidates are running against him in the Republican primary.
Republican primary opponent Carl Boyanton has raised more funds.
Clay Wagner has raised almost as much as Palazzo.
In a Facebook post, Wagner criticized Palazzo for avoiding candidate forums.
Two Democratic candidates—David Sellers and Johnny DuPree—are running for nomination in the Fourth District.
The Fourth District is extremely conservative, so both these candidates are unlikely to win.
In the rest of Mississippi, elections are likely to go to the incumbents, according to the Cook Political Report.
Montana
In Montana, voters will choose party nominees in two U.S. House races in newly created congressional districts.
Republican Representative Matt Rosendale, who represents the entire state, is expected to win re-election in the Second Congressional District.
His Republican primary opponents include pharmacist Kyle Austin, Bozeman resident James Boyette, and environmental contractor Charles Walking Child.
Democratic contenders on the ballot are former Billings councilwoman Penny Ronning and Billings resident Skylar Williams.
Financial adviser Gary Buchanan is running as an independent.
Before redistricting, Rosendale had represented all of Montana in Congress since winning election in 2020.
The First District is more competitive but leans red. Ryan Zinke, who served as Secretary of the Interior under Trump, is the most high-profile Republican candidate. Democratic challengers include rural health care leader Cora Neumann, attorney Monica Tranel, and former state representative Tom Winter.
New Mexico
The Democratic party is working to keep New Mexico a deep blue state.
Registered Democrats now outnumber registered Republicans by nearly 200,000, creating an almost insurmountable challenge for Republican candidates going into the 2022 election cycle.
Since Barack Obama won the state in 2008, the Democratic Party's nominee for president has won New Mexico four times in a row.
Incumbent Republican Congresswoman Yvette Herrell, who represents New Mexico's 2nd District, is running for reelection in November. She has no primary challenger.
Incumbent Democrat Governor Michelle Grisham was elected to her first four-year term in 2018, and could see a challenge in November from Republican front-runner Mark Ronchetti.
Ronchetti, a former TV meteorologist and unsuccessful candidate for the U.S. Senate in 2020, holds a commanding lead over three-term State Representative Rebecca Dow.
According to a poll published in the Albuquerque Journal, Ronchettti has 45 percent support compared with Dow's 17 percent, with three other candidates each polling in single digits and 21 percent undecided.
New Jersey
When Trump was president, Democrats flipped several House seats in New Jersey.
Last November, Democratic New Jersey Governor Phil Murphy narrowly defeated Republican former state lawmaker Jack Ciattarelli.
This year, all eyes will be focused on how many House seats become truly competitive.
There are 12 Congressional districts on the ballot in the primary and general election.
Four of nine Democratic incumbents have challengers, though those races are not expected to be close. A 10th Democratic seat is open in the 8th Congressional District with the retirement of Rep. Albio Sires.
Registered Democrats outnumber Republicans by more than 1 million, but the GOP has trimmed the gap over the last year. Also, in New Jersey, around 2.36 million registered voters are unaffiliated.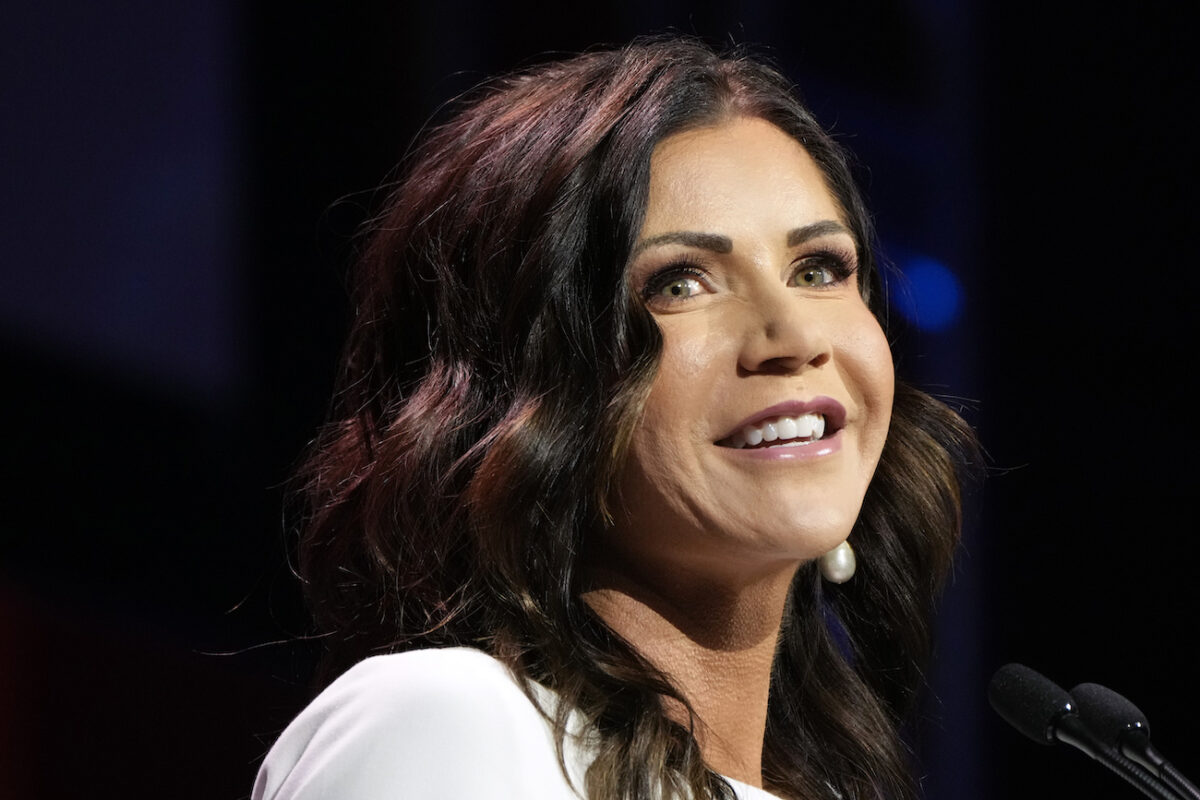 South Dakota
Trump asked Gov. Kristi Noem to challenge Sen. John Thune, a Republican who did not support objections to the 2020 presidential election results. Instead, Noem opted to seek re-election as governor.
Neither is expected to face a serious primary challenge.
Since the state hasn't elected a Democrat in decades, incumbents are likely to sail to re-election in the general election in November.
"They have slapped Democrats around in just about every campaign, even running unopposed for a U.S. Senate seat in 2010 and U.S. House seat in 2020," University of South Dakota political science professor Michael Card told The Epoch Times. "South Dakota hasn't elected a Democrat for governor since 1974. It's a solidly Republican state."