Where to Watch Newport Beach's Christmas Boat Parade
The City of Newport Beach kicks off its annual Christmas Boat Parade Dec. 14—now in its 114th year—continuing its tradition as the longest-running boat parade in the United States.
Starting from the Eastern tip of Lido Island at 6:30 p.m., over 100 vessels will caravan through the harbor, displaying brilliant arrangements of Christmas lights and holiday décor. The last night to watch the boat parade is Dec. 18.
"The Newport Beach Christmas Boat Parade is America's longest-running parade which is a testament to the holiday spirit we have here in Newport Beach," Megan Johns, spokeswoman for the city's marketing firm Newport Beach & Company, told The Epoch Times.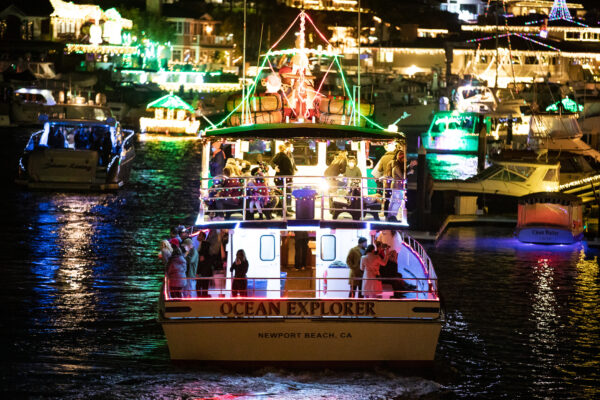 "It's easy to see why Newport Beach is hailed as one of the most festive coastal destinations in America, as the entire city transforms into a winter wonderland where every corner is illuminated with over-the-top holiday lights, décor, and decorations," she said.
The parade itself has seen a wide variety of changes over the last century with what started from Japanese lanterns decorated on gondolas to yachts, boats, kayaks, canoes, and local favorites such as 2022's "Snoopy Boat"—a decorated Snoopy-themed vessel that has gone on to win the Grand Sweepstakes Non-Commercial awards multiple times since its first Christmas Boat Parade cruise in 2009.
This year the vessel is expected to feature Snoopy within jungle cruise arrangements that will include pyrotechnics and two sets of what are called "fire puffers" to add more heat to winter-weather temperatures expected to be within the range of 45 degrees Fahrenheit over the course of the boat parade's opening night.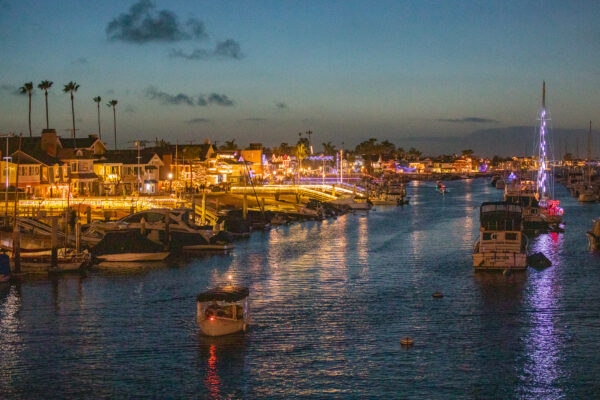 "Definitely keep a look out for some of the unique and extravagant boats," Johns said. "The place to be tonight is at Marina Park."
The 10.5-acre Marina, located on the Balboa Peninsula, will not only feature views of the boat parade, but also a holiday market with 35 local vendors and various food trucks.
Other onshore views of the harbor include Peninsula Point Beach, Pirates Cove, Balboa Island, and along the non-residential harbor access points of Bayside Drive.
Parking is said by organizers to be "extremely difficult" and it is recommended to arrive early. Visitors should expect the possibility of traffic and the harbor area's few parking structures to fill up quickly during parade days.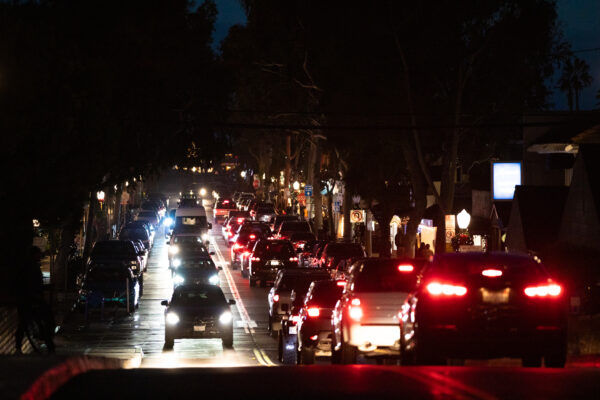 Thousands are expected to show up on the parade's opening night.
"Few, if any, public holiday events nationwide have this much history," Newport Beach spokesman John Pope told The Epoch Times. "The Newport Beach Boat Parade is even older than the Macy's Christmas Day Parade in New York."
"There's a lot of energy, creativity, civic pride, and holiday spirit that goes into the boat parade every year, building on a rich tradition passed down through the generations," Pope said.