Witnesses Blame 'Hate Speech' Against LGBT Community for Colorado Massacre
Three survivors of a Nov. 19 massacre in Colorado and the Chairman of the House Committee on Oversight and Reform told a hearing Wednesday that hateful anti-LGBT speech by Republicans and far-right groups caused the tragedy.
Neither the survivors nor Rep. Carolyn Maloney (D-N.Y.) explained how or why comments by Republicans and far-right groups caused Anderson Lee Aldrich, a 22-year-old who identifies as transgender, to go on the murderous rampage.
"Anderson Aldrich is non-binary. They use they/them pronouns, and for the purpose of all formal fillings, will be addressed as Mx. Aldrich," the defendant's attorneys explained in court documents (pdf). Transgendered people use "Mx." instead of Mr., Mrs., or Ms.
The Epoch Times contacted Maloney for comment but did not receive a response.
Maloney opened the hearing by suggesting that legislation backed by Florida Republican Gov. Ron DeSantis and by multiple Republicans in the House of Representatives contributed to hatred against the group.
"This 'don't say gay, or trans' law erases the existence of LGBTQI+ people and families," Maloney said, adding that "dozens of House Republicans have co-sponsored federal legislation to prohibit federal funding for schools with curricula that affirms LGBTQI+ people."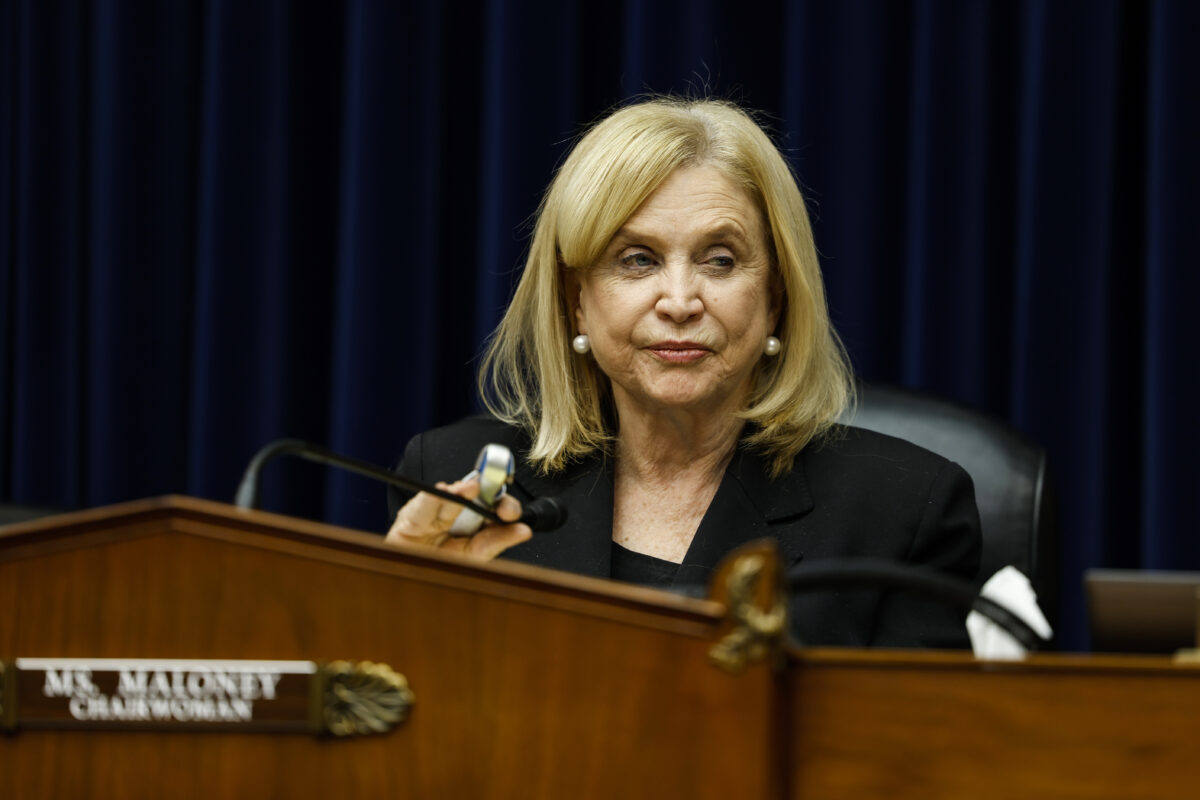 The law (pdf) doesn't mention "don't say gay or trans." The bill requires schools to inform parents about their children's "mental, emotional, or physical health or well-being," including access to school-issued health records concerning their children, as well as encouraging children to discuss these gender, sexuality, and health topics with their parents.
Children from Kindergarten through third grade cannot be taught about sexual orientation and gender identity, the bill reads.
During the hearing, Jessie Pocock, CEO and executive director of Inside Out, a youth service organization that advocates for gay, lesbian, transgender, and others, told a Republican member that some parents may be abusive and should not be informed about their children's gender identity and sexuality questions.
"Here in Colorado, parents don't have the right. There are laws in place that say that [children and teenagers with gender identity and sexuality questions] have the right to process that with their trusted counselor," Pocock said.
She also said that during her long career working with transgenders and among her friends and family, she has never heard of anyone de-transitioning. "Honestly," Pocock continued, "I don't think it is a real issue."
A Republican committee member was surprised that the hearing was even held.
"With all the issues the country is facing, I was surprised they wasted several hours hearing claiming that parents and others who object to totally inappropriate curriculum for elementary school children caused a Colorado shooting," Rep. Glenn Grothman (R-Wis.) told The Epoch Times.
"It's just an extreme position designed to muzzle parents who care about their children," Grothman continued, adding that the statements made at the hearing were by groups who dislike parental rights.
Growing up in Lakeland, Florida, Michael Anderson, one of the witnesses, said the private religious school he attended taught him to hate himself for being born gay. None of the committee members present for the hearing asked Anderson for specific examples.
"Hate speech turns into hate action, and actions based on hate almost took my life from me at 25 years old," he said.
"This shooter entered our safe space in our home with the intention of killing as many people as possible," he added. "They used a military-style weapon that exists solely for the intention of killing other human beings."
Anderson then told the hearing that because the Republican Party under President George W. Bush ended an "assault weapons" ban imposed by his predecessor, Democratic President Bill Clinton, "we now have an epidemic of domestic terrorism and violence."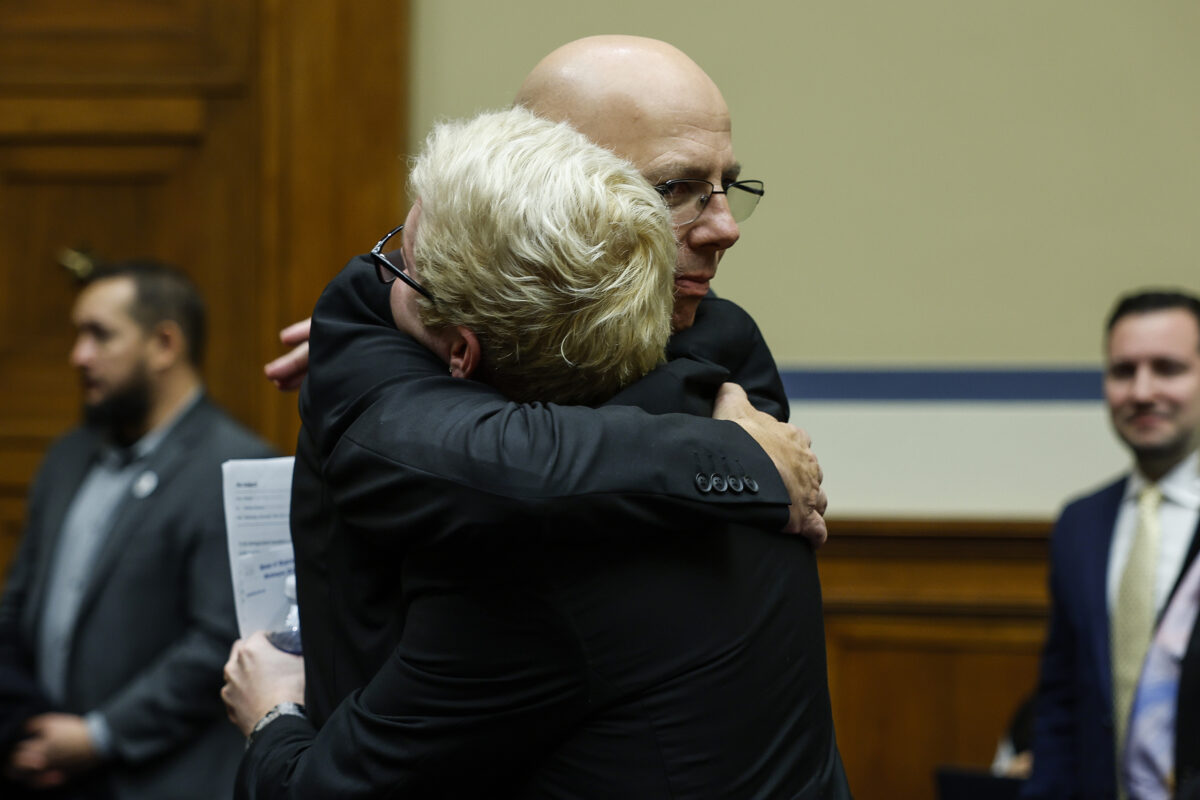 Club Q owner Matthew Haynes testified that he believes places like his club are necessary because the LGBT community needs support and protection from the country's leaders.
"My husband and I had the honor to attend the White House ceremony for the signing of the Respect for Marriage Act," he said. "It was, honestly, the first joy and pride I have felt since these horrific events at Club Q."
"I could not help but reflect that 169 members of Congress voted against that bill," Haynes added.
Haynes also criticized people who offer prayers for victims of such massacres. "These alone are not saving lives; they are not changing the rhetoric of hate," he said.
Another witness, James Slaugh, told the hearing, "Hate rhetoric from politicians, religious leaders, and media outlets is at the root of the attacks like at Club Q. Rhetoric that makes people lessened for being different."
The witnesses described Club Q in Colorado Springs as a "safe space" where people could freely talk about and express their sexual orientation and gender identity.
While Democratic members spoke about crimes against the LGBT community across the country during the hearing, Republican members brought up the rise in crime against pro-life groups, Christians, and supporters of former President Donald Trump.
"Any crime against any individual is unacceptable and should not be tolerated," Rep. Fred Keller (R-Pa.) told the hearing. "We should not blame one another," he added, "we should blame the people that commit these crimes."