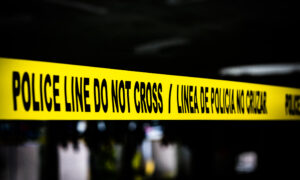 SAN DIEGO—A 39-year-old woman died March 14 when she jumped from the Coronado Bridge.
California Highway Patrol officers first responded shortly after noon, when some called to report seeing someone leap from the bridge.
The Port of San Diego Harbor Police located the woman's body in the water, according to the patrol agency's Jesse Matias, who said the woman apparently drove onto the bridge, got out, and jumped to her death.
Caltrans earlier closed the bridge's westbound lane so the vehicle could be removed, Matias said. Caltrans said it reopened all lanes just after 1 p.m.
Matias said authorities have not yet interviewed the person who first reported the woman jumping.