World News: El Chapo's Wife Freed from US Custody, Serves Under 2 Years Imprisonment
The wife of Mexican drug kingpin Joaquin "El Chapo" Guzman has been freed from US federal custody after serving less than two years in prison for her involvement in his multibillion-dollar criminal operation.
Emma Coronel Aispuro will now undergo four years of supervised release as part of a plea deal with prosecutors.
The 34-year-old woman had been sentenced to three years in prison in November 2021.
She was moved from a federal prison in Texas to a halfway house in Long Beach, California, in June, ahead of her release.
Coronel Aispuro expressed "true regret for any and all harm" during her sentencing, having pleaded guilty to money laundering and conspiring to distribute cocaine, methamphetamine, heroin and marijuana for import into the US.
She was arrested in February 2021 at Dulles International Airport and was convicted of drug trafficking and money laundering charges by a jury in Washington DC later that year.
She played a role in aiding her husband's elaborate prison escape plan in 2015, involving a tunnel dug beneath a Mexican prison, according to prosecutors.
They said she facilitated this escape by smuggling a GPS watch cleverly disguised as food, which allowed the tunnel builders to precisely locate and reach him.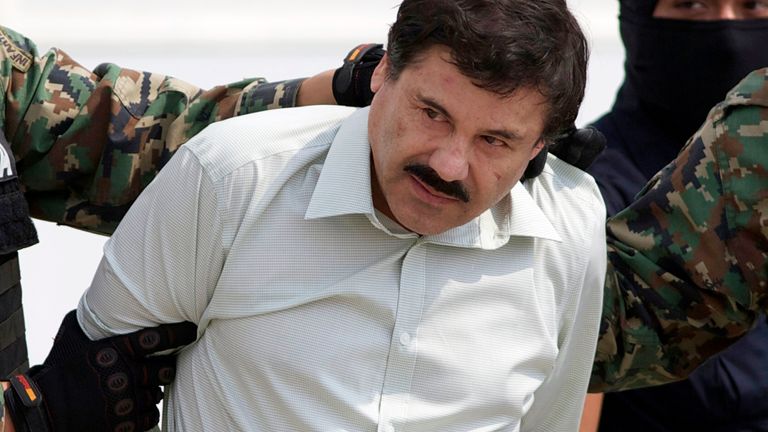 Guzman, the head of the Sinaloa cartel, was recaptured the following year and eventually sentenced to life imprisonment in a US facility in 2019 for orchestrating a sprawling drug conspiracy linked to murder and chaos spanning over two decades.
He insisted his trial in New York was unfair and told the judge his case "was stained".
The drug cartel chief married former teen beauty queen Coronel Aispuro on her 18th birthday in July 2007. However, a book that came out last year claims he remains legally tied to his first wife Alejandrina Salazar, a social worker he married in 1977.
The wedding celebration was reportedly attended by members of Mexico's army, politicians, and the governor of Sinaloa. The couple have 10-year-old twin daughters together.