Two men have been convicted of running a racket supplying fugitive drug traffickers and murderers with "genuine" passports that allowed them to pass through border control all over the world without any trouble.
Christopher Zietek, who changed his name from McCormack after marrying his Polish girlfriend, and his sidekick Alan Thompson were convicted on Friday of conspiracy to pervert the course of justice, conspiracy to make a false instrument—the fraudulently-obtained genuine passports (FOGs)—and converting criminal proceedings, or money laundering, after a trial at Reading Crown Court.
Zietek, 67, and Thompson, 72, supplied FOGs to a number of gangsters, most of whom were from Scotland.
A third man, Anthony Beard, had already pleaded guilty to conspiracy to pervert the course of justice and conspiracy to make a false instrument before the trial began, and will be sentenced along with Zietek and Alan Thompson on April 28.
Zietek's daughter, Juliet McCormack, 41, and Michael Thompson, 57, were acquitted of perverting the course of justice.
Kevin Crinnion, 73, was found not guilty of conspiracy to make a false instrument.
Mandy Smith, 63, was acquitted of converting criminal proceedings.
Trial Highlighted Flaw in Passport Application System
The trial highlighted how simple the process of making a FOG was and the UK Passport Office will be under pressure to tighten their rules to close the loophole.
Zietek and Beard recruited men—often with drink or drug problems, and unlikely to have ever had a passport or to have any need to travel abroad themselves—who were willing to let their details be used.
The syndicate would then apply using the name, age, and address of the "identity donor" and would substitute a photograph of the fugitive who was paying them for the passport.
Other corrupt individuals would then be paid or persuaded to counter-sign the back of the photograph, falsely confirming it was a "true likeness" of the passport applicant, who they would claim to have known for a number of years.
The identity donor's age and race had to match that of the true recipient but there was no need for them to look similar.
Customers Included 2 Brothers Missing in Brazil
Zietek's customers included a Scottish criminal syndicate led by James and Barry Gillespie, which were the subjects of a Police Scotland probe called Operation Escalade.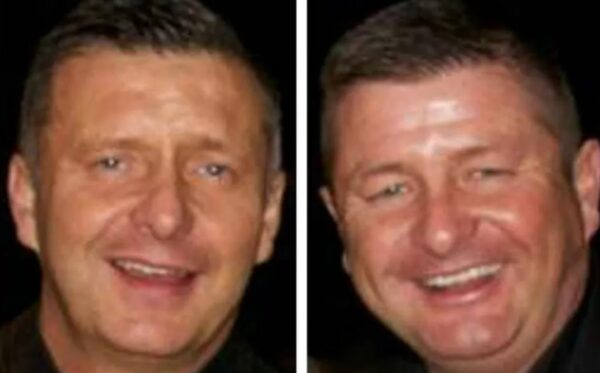 The Gillespies were involved in drug importation, murder, abduction, money laundering, and the possession of explosives.
The pair—dubbed the Pablo Escobar brothers by the Scottish press—had fled their base in Rutherglen, near Glasgow, and travelled to Brazil using FOGs supplied by Zietek.
What the jury did not know was the Gillespies are believed to have been murdered in the Brazilian city of Fortaleza by members of the local underworld and last year Police Scotland cancelled a reward they had for the pair after saying they believed they had "come to harm" in Latin America.
Another "customer" was Jamie Stevenson—dubbed The Iceman by the Scottish press—who was extradited from the Netherlands last year and is due to go on trial accused of drug trafficking and fire-raising, the Scottish equivalent of arson.
Zietek also sourced a FOG passport for Jordan Owens, who was on the run from Scottish police, who wanted to speak to him about the murder of Jamie Lee, who was shot dead in Glasgow in July 2017.
But Owens—referred to by Zietek as "the kid"—was arrested in Portugal before the passport could be handed over. He was later jailed for life, with a minimum term of 23 years.
Another customer was Michael Moogan, 36, who had been on the run since 2013. He used his FOG passport until he was eventually arrested in Dubai in 2021.
Moogan was extradited back to England, convicted of drug importation, and earlier this month was jailed for eight years.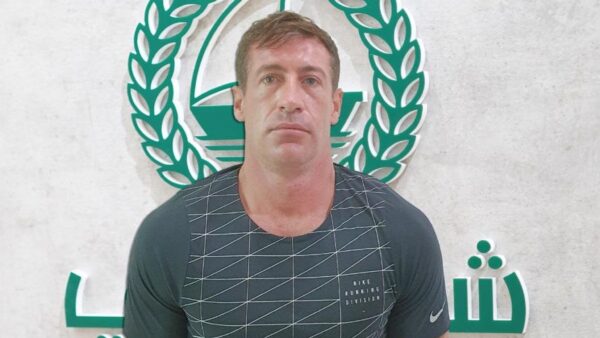 Moogan's FOG British passport was under the name of Jack Kelly, who was born in 1982 and was a similar age to Moogan.
Zietek provided a "full service" to criminals and used code based on London slang—passports were "books," application forms were "paper," and photographs were "smudges."
Zietek had taken up photography as a hobby a decade ago and his portfolio remains online, along with a short biography in which he writes, "I've been fortunate to shoot some of the UK 's top models Fawna Latrisch, Anita De Bauch and Roswell Ivory."
Nicholson said while it was possible to apply for passports online, Zietek and Beard had chosen to do it on paper, with handwritten application forms, and he described them as "a bit old school."
They also supplied Latvian passports to several people, including Scottish gangster Christopher Hughes, who was arrested in Italy with a FOG passport in the name of Rustanovs.
Hughes was convicted last year of the contract killing of Dutch crime blogger Martin Kok outside an Amsterdam sex club.
The FOG passport ruse came to the attention of the National Crime Agency (NCA) in 2018 and officers carried out covert surveillance of Zietek, Beard, the Thompson brothers and Zietek's daughter, who was trailed as she flew to Portugal to hand over an envelope.
She later told the jury she had no idea what was inside the envelope.
National Crime Agency Bugged Zietek's Home
In 2019 the NCA inserted an audio probe in Zietek's home in Sydenham, southeast London, while he was away in Spain.
For two years the probe recorded evidence of thousands of conversations Zietek had with various people—many of them banal and irrelevant—and these were scrutinised at great length during the trial.
In one comic moment, Alan Thompson was cross examined by Nicholson about a conversation he had with Zietek in which someone said, "Do you want brown sauce with that?"
Nicholson asked, "Is brown sauce a code?"
"No, it's what you put on your sandwiches," Thompson replied.
The probe also picked up references to EncroChat phones which the gang are believed to have used.
The gang also obtained FOG UK passports for Paul Scott, David Walley, Graham Wilson, Paul Fleming, and Annette Mitchell, who Nicholson said were either convicted or suspected criminals.
In the end the evidence was overwhelming against Zietek.
Beard, who was described at the trial as being the "lead processer" of the passport applications, pleaded guilty to conspiracy to make a false instrument with intent and conspiracy to pervert the course of justice.
He did not give any evidence for the prosecution but is expected to get a 20 percent credit for his guilty plea when he is sentenced.
NCA Deputy Director Craig Turner said, "This organised crime group supplied fraudulent passports that enabled some of the UK's most serious and dangerous criminals to operate internationally under false identities and pose a sustained threat to the public."