3 Men Convicted of Transferred Malice Murder in UK Legal First
Three men who launched a gun attack on a rival gang in northwest London have been convicted of the murder of their friend after their adversaries suddenly turned the tables on them and fired back, killing him.
The conviction at the Old Bailey in London of Issa Seed and Adel Yussuf, both 25, and Daniel Mensah, 30, for the murder of Billy McCullagh is thought to be a legal first.
Those who fired the shots which killed McCullagh have never been identified or prosecuted.
Prosecutor Oliver Glasgow QC said McCullagh—nicknamed Billy The Kid—and his friends were members of the Harrow Road Boys gang, whose rivals were the Thugs of Stonebridge.
They decided to launch a "surprise attack" on the Stonebridge gang in revenge after one of their friends, 18-year-old Ahmed Yasin-Ali, was stabbed to death the previous day.
Glasgow said the gang intended to kill their rivals but instead suffered a "crushing defeat" during which McCullagh was shot twice in the back. Seed shot himself in the leg during the shoot-out.
'Tragically Prophetic' Nickname
The prosecutor said McCullagh's nickname was "tragically prophetic"—the original Billy The Kid, William Bonney, was a 19th century American outlaw who killed eight men before being shot dead at the age of 21.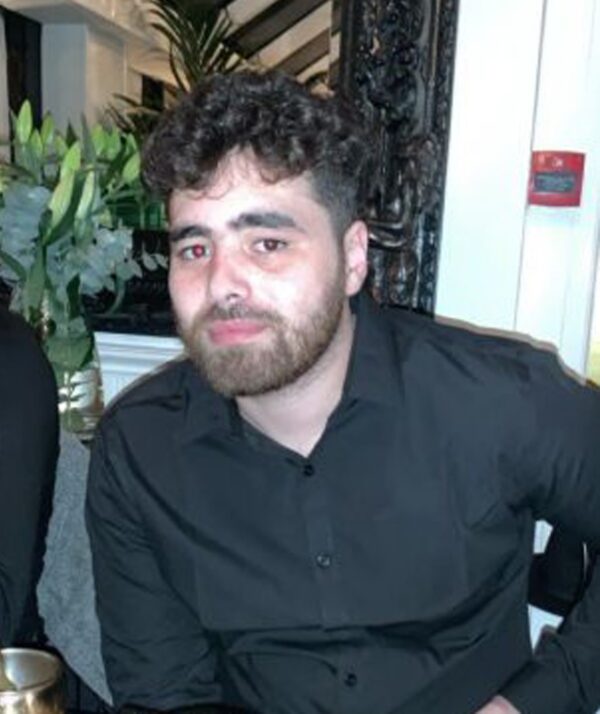 The three-month trial is believed to be the first of its kind in England and Wales.
Transferred malice is an accepted legal concept in England and Wales, but it is usually used to prosecute those who kill third parties during an attack on an intended target.
In 2005 four men were convicted of the murder of Letisha Shakespeare, 17, and Charlene Ellis, 18, in a drive-by shooting in Birmingham. The killers, members of the notorious Burger Bar Boys gang, were shooting at rivals from the Johnson Crew who were standing close to Letisha and Charlene at a party in a hair salon in January 2003.
Care assistant Magda Pniewska was killed in crossfire as she walked across a car park in New Cross, southeast London in October 2007. Armel Gnango, 18, was jailed for life for her murder even though the bullet that killed her was fired by his adversary, who was never caught.
The McCullagh trial heard that the Harrow Road Boys and their allies had been involved in gang warfare with the Stonebridge since before 2018 and there had been at least three murders.
The prosecutor said, "For anyone to die in such a manner is always shocking, but for Billy McCullagh to lose his life with two bullets in his back came as less of a surprise, since Billy McCullagh was a member of a violent street gang and the street where he was shot and killed was the territory of his sworn rivals."
Seed, Yussuf, and Mensah were convicted of murder, conspiracy to cause grievous bodily harm with intent, and possessing a firearm with intent, and face life in prison when they are sentenced later this year.
All three were cleared of possessing an imitation firearm with intent to cause fear of violence.
Leeban Farah, 26, was convicted of perverting the course of justice for setting fire to the gang's getaway car, a stolen Land Rover.
Detective Inspector Tom Williams, from the Met's Specialist Crime Command, said of McCullagh: "I am not here to judge his motivation for driving with Yussuf, Seed, and Mensah into a rival gang area with the intention of engaging in violence. The sad fact is that a man has lost his life in horrific circumstances."
"However, it does serve as a stark reminder of the futility of those who engage in violence; the consequences can be devastating and the outcome of your actions often down to sheer chance. Billy McCullagh's family have been left to deal with the devastating aftermath of his murder, knowing that his decision to go on a ride-out led to his own death," he added, in a statement sent out by email on Tuesday.
PA Media contributed to this report.