$75,000 Fine Not Enough for Union Officials Insults
The construction union has been told to pay over $75,000 for insulting workplace safety inspectors and police, but an industry watchdog has said the penalties are insufficient.
The Federal Court penalised the Construction, Forestry, Maritime, Mining and Energy Union (CFMEU) and its two officials $75,600 (US$54,300) for verbally abusing a WorkSafe Inspector and Victoria Police officers in a 2019 dispute at the site of  Melbourne's $6.7 billion West Gate Tunnel Project, a flagship project of the Victorian government.
The fine comes after CFMEU officials Paul Tzimas and Ron Buckley entered the worksite and stood in an exclusion zone, blocking builder John Holland attempts to install five 16-tonne beams needed to construct part of the project's bridge.
Union official Elizabeth Doidge said the officials attended the site after workers raised safety concerns. However, the watchdog for the industry, the Australian Building and Construction Commission (ABCC), said the two were making the workplace unsafe for builders.
Tzimas and Buckley refused to leave despite repeated requests from project management, forcing a standoff that lasted six hours before the site's head contractor called WorkSafe and police to resolve the dispute.
A Worksafe inspector decided there was no imminent risk to the health or safety of workers that would justify a stoppage. The CFMEU officials then accused him of being a "lapdog", "corrupt," "incompetent," and a "disgrace" when he asked the officials to leave.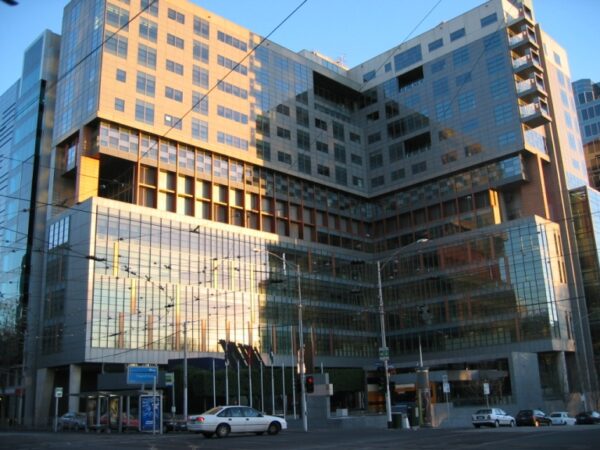 The two also accused Victoria Police on the site of being on the head contractor's "payroll", acting as "lapdogs," and demonstrating "corruption at its finest."
The Federal Court ruled that Tzimas and Buckley were entitled to stand their ground since the builder didn't provide the required safe work protocol, but they contravened the Fair Work Act's "improper" speech rules.
"Mr Buckley's abusive comments in the aftermath of those events to the effect that the police were on John Holland's payroll, had been exhibiting corruption at its finest and had sided with Mr Drury in defending a tyrant went beyond that which can be accepted," judge Duncan Kerr said.
The judge also said Tzimas's allegation that a WorkSafe Inspector was willing to risk the safety of employees as a result of corruption "cannot be characterised as other than a grossly wrongful instance of an official 'acting in an improper manner.'" 
The Court penalised the CFMEU $63,000, Tzimas $8,800, and Buckley $3,780 (suspended for a period of 2 years).
The ABCC has filed an appeal to the Full Court of the Federal Court against the judgment, arguing that the penalties imposed were "manifestly inadequate."
The Epoch Times has reached out to CFMMEU for a comment on the ruling but did not receive a reply at the time of publication.