90 More Police in Australian State Suspended After Refusing Vaccine
Another 92 police officers in the Australian state of Victoria have been suspended and could lose their jobs after refusing to receive the COVID-19 vaccine by a government-mandated deadline. It follows an earlier wave of suspensions in mid-October, where 43 officers were stood down.
On Oct. 29, Victoria Police confirmed that 74 police officers and 18 protective services officers (PSO) were stood down after failing to comply with a directive from the state's chief health officer and chief commissioner to receive the vaccine.
"Police officers and PSOs who have chosen not to be vaccinated have been referred to Professional Standards Command for failing to abide by an instruction of the chief commissioner and subsequent disciplinary action, which may result in the members being terminated," a spokesperson told The Epoch Times.
"These officers have currently been stood down and directed to take accrued leave," he said, which includes recreation or long service leave.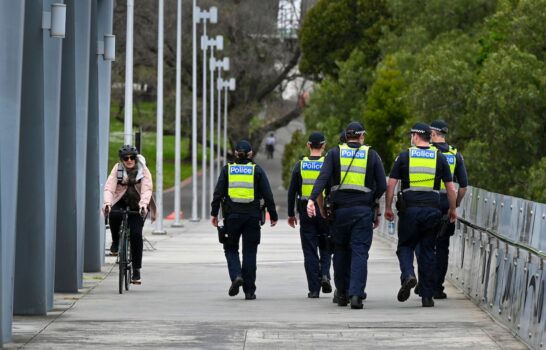 On Oct. 18, 34 police officers and nine protective services officers were stood down after failing to receive the vaccine before a mandatory vaccination deadline.
Jerry Anyoun, leader of the African Australian Family and Youth Foundation in Melbourne, said police were already struggling to deal with the crime rate in parts of the city before the pandemic and urged authorities not to stand down officers.
"We need police. We need more police," he told The Epoch Times on Oct. 29. "Some of us don't agree with the mandate, some do. But what we should look at is the critical job they're doing, and the amount of time it takes to train more police."
"I would encourage the director of police not to stand them down and look at rapid antigen testing instead," he added. "If they're willing to get tested and go to work—as long as they're not COVID-19 positive—I believe they should have the chance to serve the community."
Anyoun was also concerned that the pandemic had left segments of society jobless, and this could contribute to an increase in crime rates.
"I hope that I am proven wrong, but the poverty rate has gone up, and mental health issues [have increased] in young people, unemployment is also an issue in some members of the community—and that will lead to needing more police," he said.
Victorian Premier Daniel Andrews issued a sweeping edict in early October, making it compulsory for all "authorised" workers in the state to receive the first dose of the vaccine by Oct. 15 and the second dose by Nov. 26.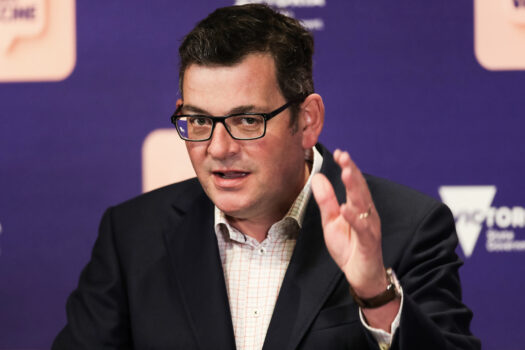 He estimated the order would affect 1.25 million individuals across a range of occupations, including police, personal trainers, retail workers, journalists, actors, and lawyers.
"This is critically important to keep the case numbers down so that we can open up on Oct. 26, get our freedom back, get the economy going again, and deliver the national plan," he told reporters on Oct. 1.
Meanwhile, the suspensions come after two Victorian police officers publicly resigned, saying enforcing government health restrictions clashed with their own values.
"My personal beliefs about what I believe to be right and ethical appear to be at complete odds with the organisation," Craig Backman, a former senior constable, said in a Facebook post on Oct. 12.
"How can I possibly reconcile myself with working for an organisation that is involved with the enforcement of the removal of human rights?"
On Oct. 8, former Acting Senior Sergeant Krystle Mitchell, who was on the police force for 16 years, said that while she was happy working for the force every day, "behind that is all of my friends that are police officers, that are working the front line and are suffering every day enforcing [the Victorian chief health officer's] directions that a vast majority, or certainly a great majority, don't believe in and don't want to enforce."
"The consequences of me being here today is that I will be resigning from Victoria Police, effective at the end of this interview, because the consequences of me coming out publicly would be dismissal," she told Discernable.