A veteran who served in Beijing Armed Police Fire Brigade during the Tiananmen massacre in Tiananmen on June 4, 1989, expressed remorse and shared how he has become a rights activist with The Epoch Times.
The June 4 incident is also known as the Tiananmen massacre in 1989. Chinese communist regime's military opened fire on unarmed pro-democracy college students and citizens in Tiananmen Square and major roads in Beijing on June 4, killing tens of thousands, after two months of mass protests against the regime's corruption while demanding democracy.
Li Ming (alias) said that he was in the No. 31 Squadron of the 14th Division of the Beijing Armed Police Fire Brigade.
The Chinese People's Armed Police Force is part of the Chinese military People's Liberation Army (PLA) forces.
Li recounted, "At that time, the [ruling Chinese Communist Party's (CCP)] Central Military Commission mobilized several military units, including those stationed in Beijing, and our armed police firefighters. We received orders to stand by to join the military action to 'pacify the riots' any time."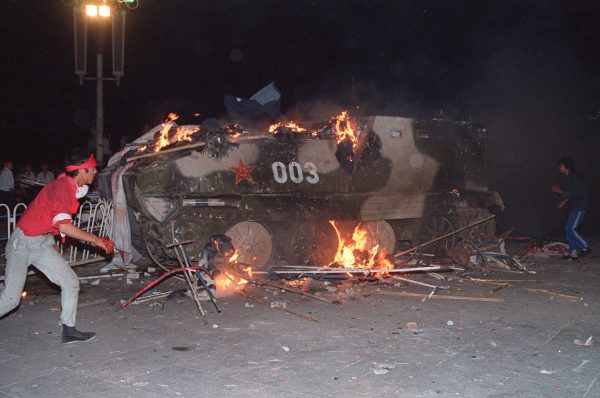 He said: "The order given to our fire brigade was that we were allowed to respond to civilian fires, but prohibited from responding to military vehicles on fire such as armored military vehicles."
Li said that his squadron received a fire emergency on the morning of June 4. An armored military vehicle was on fire in Mentougou District of Beijing, with one dead, one seriously injured, and four with minor injuries. Their squadron was ready to dispatch the firefighters including him after receiving the call, "but our firetruck was stopped by the instructor as soon as it drove out of the garage."
The Chinese communist regime's official media used video footage of military vehicles on fire to justify the regime's killing of unarmed civilians and to support its "pacifying riots" claim.
Now, looking back, Li said, fortunately, he was not sent to participate in the assault on Tiananmen Square.
Brainwashed by Propaganda
"In the beginning, we supported the students and workers who were protesting, but during the period from May 23rd to 26th of that year, our views changed [by the official media]."
He said that back then Beijing TV station broadcasted a video that showed a new recruit of the Beijing Armed Police Corps was separated from his company while doing training drills in the city from Chang'an Avenue to Xidan, and he was beaten to the ground by people on the street.
"After seeing this video, we were all indignant, which changed our thinking." He said that this is why they obeyed the orders of their superiors. "At that time, I firmly supported the Party Central Committee and the government."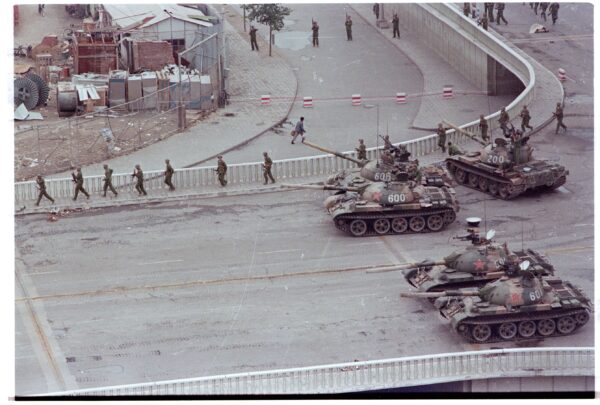 Li also revealed that after June 4, all the training was suspended for 3 months and they had to go through "thought/ideological education" until September of that year.
"We, the frontline units, were not allowed to sympathize with the students. As military, they must enforce discipline. That's why we had to be 'rectified' to achieve ideological unity [with the CCP]," he said.
In 1990, after three years of military service, Li chose to retire from the military.
"After retiring, I couldn't adapt to society because what we were taught in the military was completely out of touch with the reality of society," he said.
Became a Rights Activist
In 2004, Li became a rights activist, when his village encountered forced land expropriation and forced demolition by the authorities due to the construction of the railway, and the compensation was unreasonable. Since then, he has embarked on the journey of petitioning [to higher government for the local authorities wrong doings] and defending his and fellow villagers' rights and has become a local "sensitive figure" viewed by the authorities.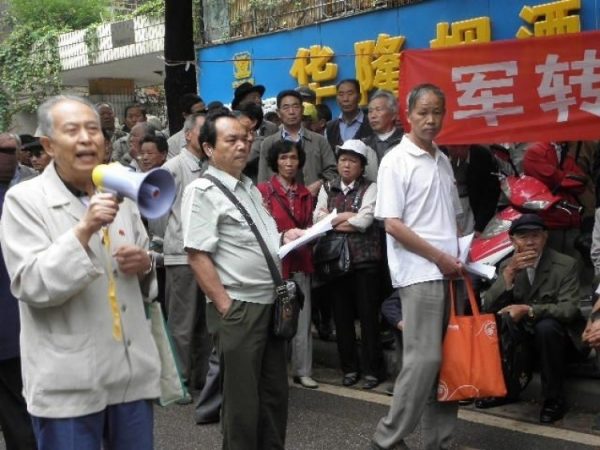 He said his experience of a decade-long defending rights made him understand many things and also let him see many truths. He said he was completely disillusioned with the CCP regime, which has also brought him to reflect on the June 4 incident.
"When I saw the commemorative medal for quelling the 'counter-revolutionary riot' and heard people say that I had meritorious service in it, I said I was guilty, as I was against the people," he said.
"At that time, I firmly supported the CCP's Central Committee and the government. But today, 30 years later, I can see that the students and workers were on the right side, but I was wrong."
"I think [the massacre] should be rectified. What is wrong is wrong; what is right is right. Under the circumstances at the time, we didn't know whether our actions were right or wrong."
Li has now taken up another rights protection task, fighting for treatment and welfare of veterans like him.
Gu Xiaohua contributed to this report.