Al-Qaeda on Sunday confirmed that Hamad bin Hamoud al-Tamimi, a top Saudi leader in al-Qaeda in the Arabian Peninsula (AQAP), was killed in a suspected U.S. air strike in Yemen last month, according to the SITE Intelligence Group.
Al-Tamimi was killed on Feb. 26 in a drone strike that targeted his residence in Marib province, Yemen, reported the American non-profit that monitors Islamic extremist websites.
Yemeni security officials, who spoke to AFP on anonymity, said the air strike was "apparently American," and it also killed a Yemeni bodyguard. They said al-Tamimi, also known as Abdel Aziz al-Adnani, was AQAP's consultative council president and judge.
The attack followed reports that three alleged al-Qaeda terrorists were killed in a drone strike on a vehicle in Marib province, which local officials believed was carried out by the United States.
The United States designated AQAP as a Foreign Terrorist Organization and views it as one of the most dangerous branches of the al-Qaeda network founded by Osama bin Laden, who was killed by the U.S. military in Pakistan in 2011.
Another AQAP leader Qassim al-Raymi was killed in a U.S. counterterrorism operation led in Yemen in February 2020.
Al-Qaeda Terrorist Attack in Yemen
Some 20 Yemeni security forces members were reportedly killed in an al-Qaeda attack in the southern Abyan province last September, before all eight terrorist attackers were killed.
The terrorists used rocket-propelled grenades, light, and medium weapons, and military vehicles in the ambush on a security checkpoint in Ahwar district, Mohammed al-Naqib, a spokesperson for Southern Transitional Council (STC) forces, told Reuters.
Yemen's main southern separatist group STC, which is backed by the United Arab Emirates, has expanded its presence throughout Abyan in what it described as a move to combat "terrorist organizations," specifying al-Qaeda.
Yemen-based AQAP has used the conflict between a Saudi-led coalition and the Iran-backed Houthis to enhance its influence.
AQAP has survived an intensive campaign over the last decade from the U.S. military, the coalition, and the Houthis, taking advantage of Yemen's mayhem, tribal sympathies, and large and empty swathes of south Yemen.
Al-Qaeda Leader Killed in Afghanistan
President Joe Biden confirmed last August the U.S. killing of al-Qaeda leader Ayman al-Zawahiri, who succeeded Osama bin Laden as the leader in June 2011.
American forces conducted the precision drone strike on Zawahiri in Kabul, Afghanistan, after the U.S. intelligence community located him last year. Biden said the strike did not lead to civilian casualties.
Biden called Zawahiri the "number two" at the time of the 911 terrorist attack and "the mastermind" behind attacks against Americans "for decades."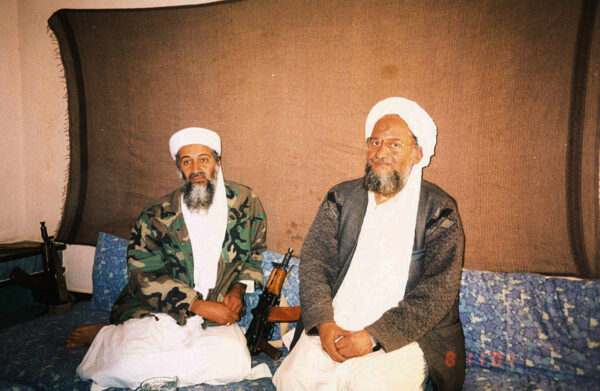 A U.N. Security Council report dated 2021 (pdf) said Zawahiri was "ailing" in Afghanistan then and that Sayf-Al Adl was to be Zawahiri's "most likely successor" who then resided in the Islamic Republic of Iran.
The strike came a year after the Biden administration completed the withdrawal of American troops from Afghanistan.
Geopolitical analyst and author of "The Shadow War: Iran's Quest for Supremacy," commented that despite the fact that the killing of Zawahiri was an "excellent success for the U.S. military," many unanswered questions still linger around the assassination and whether it is truly a strategic victory for the United States.
One source of "a great deal of confusion," Weichert said, was the means by which the American intelligence community obtained the whereabouts of Zawahiri, considering that U.S. networks have been "eviscerated since the disastrous US pullout of Afghanistan last year."
"If this intelligence came from whatever allies remain on the ground, excellent. If it came from a rival faction or a rival individual seeking to replace the aging Zawahiri as leader of al-Qaeda, then U.S. power had been yet again hijacked and misused to further the ends of the jihadist cause," the analyst noted.
Gary Bai and Reuters contributed to this report.